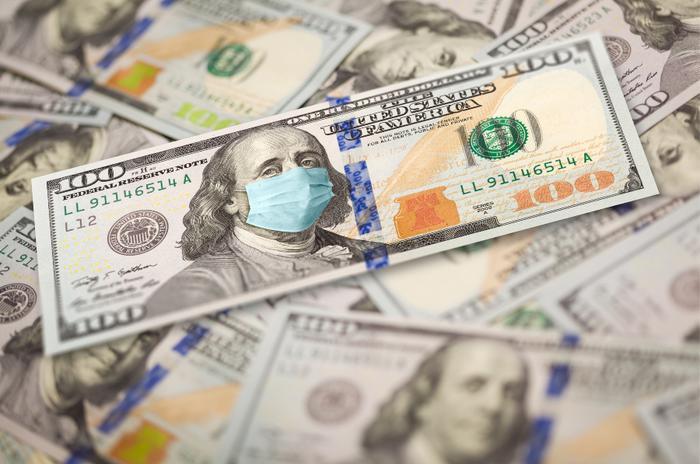 Coronavirus (COVID-19) tally as compiled by Johns Hopkins University. (Previous numbers in parentheses.)
Total U.S. confirmed cases: 19,151,651 (18,986,062)
Total U.S. deaths: 333,326 (331,929)
Total global cases: 80,979,476 (80,435,226)
Total global deaths: 1,768,048 (1,759,408)
Trump signs stimulus bill
After going right down to the wire, President Trump has signed the coronavirus (COVID-19) stimulus bill into law, sending most Americans, including children, a $600 direct payment.
As Trump signed the legislation, he issued a list of changes he wants to be made to the legislation, including the removal of some non-pandemic provisions. Democrats have said they have the votes to block that move.
Trump also called for a second measure increasing the amount of direct payments to Americans to $2,000, which many Democrats support.
AstraZeneca bullish on its vaccine
While the vaccines produced by Moderna and Pfizer/BioNTech are rolling out around the world, drugmaker AstraZeneca is expressing optimism about its vaccine that is being developed in conjunction with Oxford University.
AstraZeneca CEO Pascal Soriot told the Sunday Times that his company's COVID-19 vaccine has achieved a "winning formula" for efficacy, saying it provides "100 percent protection" against severe COVID-19 cases requiring hospitalization.
The vaccine is still in clinical trials, but Soriot said he believes it will show the same effectiveness against the virus as the two vaccines currently being distributed. The vaccines produced by Moderna and by Pfizer and BioNTech were shown to be at least 94 percent effective in their recently concluded trials.
Vaccine passport?
As more and more people receive the COVID-19 vaccine, they will likely expect life to return to normal -- with activities like traveling, going to concerts, and crowding into stadiums for sporting events. But how will you know if everyone else has been vaccinated?
Technology companies are already working on that by developing apps that allow people to upload proof of vaccinations and test results, creating a digital credential.
The initiative was begun by The Commons Project, a Geneva-based nonprofit organization. It's getting support from a number of travel-related businesses, including hotels, casinos, and airlines.
Bracing for a post-holiday surge
Against all medical advice, millions of Americans traveled over the holidays, something health officials fear could lead to a surge of new cases of the coronavirus in January. Adm. Brett Giroir, who serves as director of U.S. coronavirus diagnostic testing, says a spike in cases may or may not occur.
"It really depends on what the travelers do when they get where they're going," Giroir told "Fox News Sunday."
Giroir said the real threat is not the travel itself but the mingling of "bubbles" once people arrive at their destinations. If one person out of a group of a dozen has the virus, it's likely that many of the others will also get it.
Therapies going unused
While there is a race to vaccinate people against the coronavirus and as the U.S. death toll continues to rise, pharmaceutical executives say their drugs to treat people who already have the virus are sitting on the shelf unused.
The Wall Street Journal reports that the rollout of these therapies has been pushed aside by many infectious disease specialists who say they want more clinical trial data before using them. The report says some providers aren't even aware that the drugs are available.
The Journal cites officials at Operation Warp Speed who say hospitals are only using about 20 percent of the monoclonal antibody drugs they receive each week.
Around the nation
Iowa: The coronavirus didn't take off for the Christmas holiday. State health officials report that Iowa recorded 2,532 new cases and six more COVID-19 deaths between Thursday and Sunday afternoon.

New York: The state legislature is expected to give final action today to a bill to halt evictions in the state until May 1. "Far too many of our friends and neighbors struggled to find safe, affordable housing before COVID-19 hit our state," Assembly Speaker Carl Heastie, D-Bronx, said in a statement.

Ohio: Cases of the coronavirus slowed considerably during the holiday week. State health officials said new cases of the virus fell by more than 17 percent. Health officials are bracing, however, for what could be a post-holiday surge.