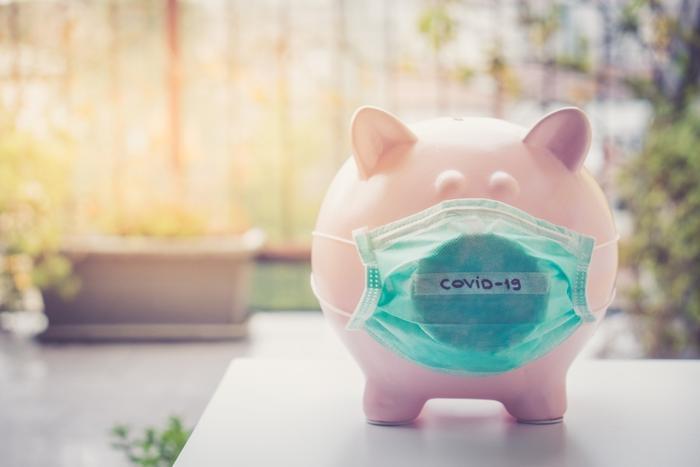 Coronavirus (COVID-19) tally as compiled by Johns Hopkins University. (Previous numbers in parentheses.)
Total U.S. confirmed cases: 584,073 (558,526)
Total U.S. deaths: 23,709 (22,146)
Total global cases: 1,945055 (1,872,073)
Total global deaths: 123,348 (116,052)
Light at the end of the tunnel 
While it's true that the U.S. has more coronavirus (COVID-19) cases than any other nation, the rate of infection is slowing. That's leading many states to start considering when to get back to normal.
Governors in New York, New Jersey, Massachusetts, Connecticut, Pennsylvania, Delaware, and Rhode Island -- many of which share borders -- have announced a coordinated plan to open things back up. They plan to create an organization of public health, economic, and government officials to develop a plan to be followed in all seven states.
On the West Coast, California, Washington, and Oregon have formed a "Western States Pact," agreeing that they would reopen their economies at the same time, but only when it appears safe to do so.
An app to help you file for unemployment
Millions of people have lost their jobs in the last month because of the coronavirus, and state unemployment offices have been swamped. But an app -- DoNotPay, which is described as a "robot lawyer" -- has incorporated a feature to help the newly unemployed cut the red tape.
One California user told CNBC that the app reminded him to file an unemployment claim. He used the app's chatbot feature to complete and submit his claim. 
DoNotPay charges a $3 per month subscription fee and uses chatbots to offer services like disputing parking tickets, getting reimbursed by companies, and skipping the line for customer service.
Hard-to-get mortgages
Mortgage rates are near all-time lows, but getting a loan suddenly isn't that easy, and industry insiders are blaming the coronavirus pandemic. A survey by the Mortgage Bankers Association (MBA) shows that credit availability to purchase or refinance a home fell last month to the lowest point in five years.
The reason? There simply isn't as much money available to make loans. In particular, investors have backed away from financing what are known as jumbo mortgages -- loans of more than $510,400.
MBA also says lenders are more choosey in this environment, making fewer loans to consumers with lower credit scores. JPMorgan Chase has tightened its underwriting guidelines by requiring a minimum FICO score of 700 and a 20 percent down payment.
New kind of happy hour
SLING TV is a subscription TV service that charges a monthly fee to access its programming, but families staying home to practice social distancing will be rewarded with free TV starting today. The promotion -- Happy Hour Across America -- allows people to register and watch the service at no charge from 5 p.m. until midnight.
"Since we can't serve you a beverage or basket of hot wings, we're introducing a new kind of happy hour – TV 'on the house' every night," said Warren Schlichting, group president, SLING TV. 
As the COVID-19 crisis has unfolded, SLING says viewing climbed by triple digits in the last 30 days, increasing 164 percent. 
Free clinics adopting telemedicine
The coronavirus has pushed telemedicine to the forefront, with many private practices adopting it to interact with patients. In North Carolina, the state's free and charitable clinics have also deployed the technology to continue treating the uninsured while keeping staff and patients safe -- ultimately keeping thousands of patients out of hospital emergency departments.
It's no small matter, since an estimated 1.3 million people in the state lack health insurance. To preserve their access to care, 60 of North Carolina's 67 free and charitable medical clinics are still open, largely because they're using telemedicine to interact with patients.
"We feel a responsibility to keep our patients out of the state's hospital emergency rooms during this pandemic, and it was through sheer determination – and bravery – that our member clinics have managed to keep their doors open," said April Cook, board chair of the North Carolina Association of Free & Charitable Clinics (NCAFCC).
Around the nation
Virginia: A rehabilitation center in suburban Richmond has become the nation's largest hotspot for coronavirus cases. At least 127 of the 167 residents of Canterbury Rehabilitation & Healthcare Center in Henrico County have tested positive for the coronavirus and at least 42 have died. 

Nebraska: The University of Nebraska's annual spring football game has been canceled, but the school will stream a virtual game for fans. The video game will include current and former players and be streamed on the school's social media pages.

Maryland: An inmate at the Jessup Correctional Institution has become the first person in the state's prison system to die of the coronavirus. The prison has 33 cases among inmates and staff.