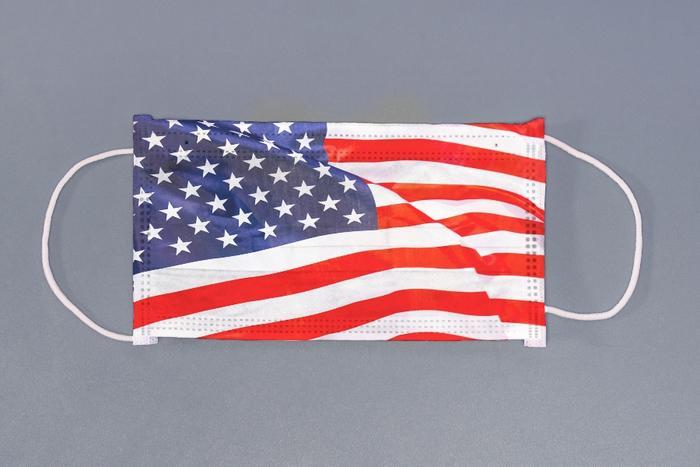 Coronavirus (COVID-19) tally as compiled by Johns Hopkins University. (Previous numbers in parentheses.)
Total U.S. confirmed cases: 1,510,988 (1,491,547)
Total U.S. deaths: 90,432 (89,666)
Total global cases: 4,836,329 (4,748,937)
Total global deaths: 319,213 (316,277)
Southwest sees clearer skies
Southwest Airlines has struck a hopeful note, reporting that for the first time since the pandemic began, bookings have outnumbered flight cancellations. The news comes at a good time, as the airline has previously said it expects 2020 revenue to be down 90 percent over 2019.
Southwest isn't alone in that regard, as all airlines are seeing a huge drop in passengers over the last two months. The Transportation Security Administration (TSA) reports that the number of people passing through TSA checkpoints at the nation's airports was down 92 percent in the first 18 days of May.
But carriers are already planning for better days. Delta Air Lines has pledged to add flights when business picks up so that no plane flies with more than 60 percent capacity.
Housing starts collapse
As predicted, the coronavirus (COVID-19) brought homebuilding activity to a near standstill. The Commerce Department reports that housing starts in April plunged more than 30 percent to a seasonally adjusted annual rate of 891,000 units, the lowest level since early 2015.
While many homebuilders remained on the job last month, their hands were tied in some cases. Builders reported widespread disruptions in the supply chain, which made it difficult to get all of the building materials they needed.
Meanwhile, April's home sales also appeared to fall off a cliff. RE/MAX reports that sales in the 53 top markets in which it operates were down more than 20 percent last month.
Going out again
As states began lifting coronavirus restrictions at the end of April, Darden Restaurants, the parent company of Olive Garden, began reopening dining rooms at reduced capacity. The company says it's boosted business.
In a business update today, the company's CEO, Gene Lee, said early signs suggest that consumers are grateful for the opportunity to dine out again.
"At the same time, our To Go business remains strong," Lee said. "I am pleased that we are able to return some team members from furlough to support these phased openings, and we look forward to safely serving more guests as more communities begin to reopen."
Companies warned about their claims
Federal regulators continue their crackdown on merchants who they say are misleading consumers about their products and businesses. The Federal Trade Commission (FTC) and Small Business Administration (SBA) have sent warning letters to two companies that may be misleading small businesses seeking SBA loans as a result of the coronavirus pandemic.
The warnings went to ITMedia Solutions, LLC and Lendio, Inc. The agencies contend the companies' marketing could lead consumers to believe they are affiliated with the SBA, or that consumers can apply on their site for loans through the Paycheck Protection Program (PPP) or other programs authorized by the Coronavirus Aid, Relief, and Economic Security (CARES) Act.
The letters warn the companies to take immediate action to ensure all deceptive claims are removed and to remediate any harm to small business consumers as a result of the claims.
Safety first
The National Safety Council has issued a set of guidelines for reopening businesses to help protect the health of returning employees. The group said it identified the "10 universal actions" every employer must consider before reopening.
The actions range from phasing in operations to training supervisors on the fundamentals of safety. They also include screenings, enhanced hygiene, and tracing.
"Protecting our workers means coalescing around sets of safety principles and ensuring those principles guide our decisions," said Lorraine M. Martin, president and CEO of the National Safety Council. "Employers are asking for help, and we've brought together leading safety experts to deliver in this time of need."
Around the nation
Oregon: A state court judge has struck down statewide restrictions on activity, put in place by Gov. Kate Brown. The judge ruled that the governor exceeded her authority because she did not seek the state legislator's approval to extend her order.

Texas: When large gatherings were banned during the shutdown, it was churches that were the most vocal in their opposition. Now that some of those restrictions have been lifted, Holy Ghost Catholic Church in Houston is closing again after five church leaders tested positive for the coronavirus.

Illinois: Gun shop owners say they have never experienced an upsurge in business like the once taking place during the coronavirus shutdown. Shop owners say regular customers have been joined by newcomers who are buying weapons and ammunition and enrolling in classes.