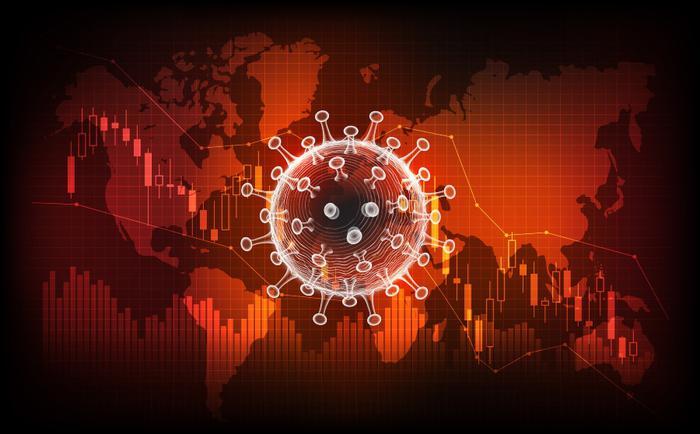 Coronavirus (COVID-19) tally as compiled by Johns Hopkins University. (Previous numbers in parentheses.)
Total U.S. confirmed cases: 5,494,239 (5,446,223)
Total U.S. deaths: 172,048 (170,586)
Total global cases: 22,194,929 (21,927,114)
Total global deaths: 782,228 (775,000)
COVID-19 overtaking accidents as third-leading cause of death
The National Safety Council said it is "highly alarmed" at the coronavirus (COVID-19) death rate, predicting it will soon supplant accidents as the third-leading cause of death, behind heart disease and cancer.
According to the latest data compiled by Johns Hopkins University, the number of confirmed and probable COVID-19 deaths in the U.S. now exceeds 170,000, more than the total number of preventable deaths that occurred in 2018.
"Although preliminary, this grim milestone clearly illustrates the scale of the pandemic," the Council said in a press release. "In a little more than six months, COVID-19 has claimed more lives than accidental drug overdoses, motor vehicle crashes and falls combined during 2018."
Poll shows African Americans more skeptical of potential vaccine
Many Americans have expressed an unwillingness to be among the first to take an approved vaccine against COVID-19. In a new poll, African Americans were particularly skeptical.
The poll of African Americans by Blackdoctor.org found that 58 percent would say "no" to the vaccine initially. Twenty-two percent said they would take the vaccine, but they admitted they had "concerns." An overwhelming majority would either not take the vaccine or had strong doubts.
Health experts at Blackdoctor.org say the numbers are worrisome. Black Americans represent a disproportionate number of positive cases and deaths associated with coronavirus, but experts say there is a long history of distrust between African Americans and the medical community. 
Scientists: kids will need to wear masks in school 'for years'
While the debate over whether children should return to the classroom this fall remains heated, one element tends to get overlooked. Children who do return to the classroom will have to wear masks and practice social distancing.
Children had better get used to it because scientists and other medical experts suggest these measures will have to remain in place "for years." They say it will take time to develop an effective vaccine and have enough people take it to achieve herd immunity.
"You're really going to need all three moving forward," Paul Offit, director of the Vaccine Education Center at Children's Hospital of Philadelphia, told CNBC. 
Medical experts say 60 percent to 80 percent of the population needs to have antibodies in their blood before the virus finally loses its ability to infect new people.
Roche and Regeneron cooperating on antibody cocktail
Two pharmaceutical giants, Roche and Regeneron, say they are teaming up to develop an antibody cocktail to fight the coronavirus. Regeneron will market the drug in the U.S. while Roche will handle international distribution.
The drug is currently in clinical trials and has not yet been approved by the U.S. Food and Drug Administration (FDA). Regeneron says it expects the tests to yield positive results when they conclude in September.
Earlier this month, Regeneron said the drug, called REGN-COV2, was successful in preventing COVID-19 in monkeys and hamsters. Roche teamed with Regeneron after its own COVID-19 drug failed in a clinical trial.
Restaurant chains adds ultraviolet lighting to zap the virus
Like airlines, restaurants often have to go the extra mile to win back customers worried about COVID-19. A Virginia-based chain of diners is going beyond hand sanitizer and has installed ultraviolet (UV) lighting in its restaurants.
UV light has been shown to neutralize many types of pathogens, including the virus that causes COVID-19, and has been used in many hospitals. 
"You know gloves and masks are just not enough anymore," says Ype Von Hengst, executive chef and co-founder of Silver Diner.
Around the nation
New Jersey: The New Jersey Restaurant Association is asking Gov. Phil Murphy to disclose when he plans to allow in-door dining at restaurants in the state. They say the recent heavy rains in the northeast have made outdoor dining impractical and unpredictable.

Indiana: The University of Notre Dame has suspended in-class education after a surge in coronavirus cases, on the heels of similar action by the University of North Carolina. Notre Dame officials blame the outbreak on off-campus parties during the first week of school. 

California: State health officials reported this week that there were 4,975 people in hospitals being treated for COVID-19. It was the first time total hospitalizations had fallen below 5,000 since early June.