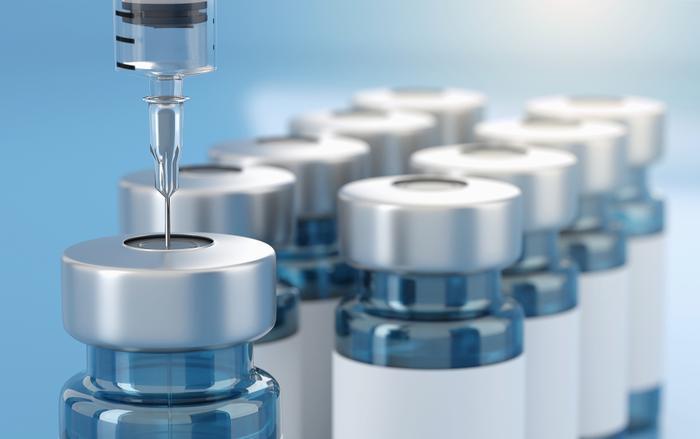 Coronavirus (COVID-19) tally as compiled by Johns Hopkins University. (Previous numbers in parentheses.)
Total U.S. confirmed cases: 5,746,940 (5,709,839)
Total U.S. deaths: 177,536 (176,901)
Total global cases: 23,694,646 (23,472,067)
Total global deaths: 814,354 (809,747)
Fauci: Don't rush a vaccine
Nearly a dozen pharmaceutical companies are working at increased speed to develop a vaccine against the coronavirus (COVID-19), but one health expert is advising caution.
Dr. Anthony Fauci, director of the National Institute of Allergy and Infectious Diseases (NIAID), says giving emergency approval to a vaccine that has not been thoroughly tested in clinical trials is not a good idea. He said it could disrupt trials on other vaccines that might prove to be more effective.
"The one thing that you would not want to see with a vaccine is getting an EUA (emergency use authorization) before you have a signal of efficacy," Fauci told Reuters. 
AstraZeneca ramps up vaccine production
Drugmaker AstraZeneca's experimental COVID-19 vaccine, AZD7442, is still in clinical trials, but the company is so confident in it that plans for production of large quantities of the vaccine have already begun. 
Once the U.S. Food and Drug Administration (FDA) grants approval, the pharmaceutical giant says it will have the capacity to produce 3 billion doses for widespread distribution.
The vaccine is currently in a Phase I clinical trial. Should AZD7442 prove to be tolerated and have a favorable safety profile in the trial, AstraZeneca said it will progress it into larger late-stage Phase II and Phase III trials to evaluate its efficacy as a potential preventative and treatment approach against COVID-19.
COVID-19 appears to be altering cancer screening
Doctors are increasingly worried about the ways COVID-19 has had a negative impact on treatment and screening for other diseases, particularly cancer. A team of international researchers has concluded that some important cancer screenings are being delayed.
Among the negative impacts has been a 30 percent decrease in melanoma checks in Victoria, Australia. The researchers have also identified the suspension of clinical trial activities as another downside risk.
"In light of physical distancing restrictions due to COVID-19, standard cancer procedures are being altered or delayed, including surveillance imaging; non-emergency surgical procedures; and clinical trials," said health sociologist Alex Broom.
EPA approves American Airlines' new disinfectant
The Environmental Protection Agency (EPA) has granted emergency authorization for American Airlines' new disinfectant, used to sanitize its aircraft cabins to kill the coronavirus. 
EPA Commissioner Andrew Wheeler said the product, called SurfaceWise2, can kill viruses and bacteria for up to seven days after being applied. However, it's important to note that it does not combat airborne particles of the virus.
The airline said it plans to eventually use the disinfectant on all its aircraft. Chief operating officer David Seymour says he hopes the extra step will go a long way in making consumers more comfortable with air travel.
From now on, use a napkin
In the age of the coronavirus, you're not supposed to even touch your face, so it goes without saying that no one should be encouraged to lick their fingers. That's the thinking at KFC, which has retired its famous slogan, "It's Finger Lickin' Good!"
In a press release, the fast-food franchise admitted its slogan doesn't feel quite right for the times. 
"We find ourselves in a unique situation—having an iconic slogan that doesn't quite fit in the current environment. While we are pausing the use of It's Finger-Lickin' Good, rest assured the food craved by so many people around the world isn't changing one bit," said Catherine Tan-Gillespie, global chief marketing officer at KFC.
Around the nation
New Jersey: New Jersey remains in shutdown mode as a recent spike in coronavirus cases put off reopening plans. But Gov. Phil Murphy said this week that there may be light at the end of the tunnel. "The data is unquestionably good of late," Murphy said, suggesting there could be news coming on gyms and indoor dining.

Georgia: Despite criticism of the state's mitigation rules, the numbers appear to be moving in the right direction. State health officials report new cases declined by 11 percent between August 10 and 17. The seven-day average is down 30 percent.

Colorado: School has been in session for at least two weeks, but a number of districts have already canceled classes because of outbreaks of COVID-19. "I don't want anybody to be surprised in our state when classes, and even schools, do need to be shut down," said Gov. Jared Polis.