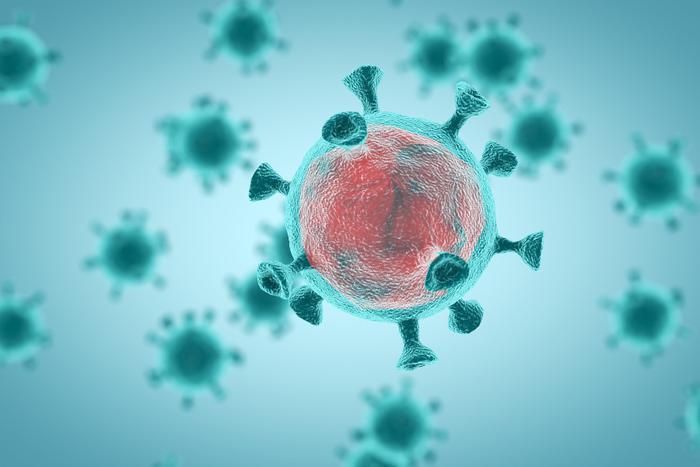 Coronavirus (COVID-19) tally as compiled by Johns Hopkins University. (Previous numbers in parentheses.)
Total U.S. confirmed cases: 21,074,724 (20,843,556)
Total U.S. deaths: 358,107 (354,263)
Total global cases: 86,704,216 (85,860,416)
Total global deaths: 1,874,732 (1,858,412)
In Southern California, the virus is 'everywhere'
Southern California appears to be the epicenter of the state's growing outbreak of coronavirus (COVID-19) cases. Officials warn that the chances of becoming infected have never been greater.
Among the most concerning trends is the rate of positive COVID-19 tests. About one in five people now test positive for the virus, five times the rate of just two months ago. Cases have threatened to overwhelm Los Angeles Hospitals.
"Everyone should keep in mind that community transmission rates are so high that you run the risk of an exposure whenever you leave your home," Los Angeles County Public Health Director Barbara Ferrer said. "Assume that this deadly invisible virus is everywhere, looking for a willing host."
Damage to the job market is growing
The employment picture appears to be degrading as quickly as COVID-19 is spreading. ADP's December report shows that private sector employment decreased by 123,000 jobs from November to December. Economists were expecting a gain of 60,000 jobs.
The largest and smallest businesses shed the most jobs. Companies with one to 19 employees lost 16,000 jobs. Companies with 1,000 or more employees eliminated 169,000 jobs.
"As the impact of the pandemic on the labor market intensifies, December posted the first decline since April 2020," said Ahu Yildirmaz, vice president and co-head of the ADP Research Institute. "The job losses were primarily concentrated in retail and leisure and hospitality."
Gottlieb: No immediate return to 'normal'
Don't expect an immediate return to pre-pandemic life after you -- and millions of others -- receive the COVID-19 vaccine. That's the advice from former U.S. Food and Drug Administration (FDA) Commissioner Dr. Scott Gottlieb, who says the virus will remain a presence for some time.
"It's not going to be like it was in 2017 and 2018, when we didn't worry at all about catching a respiratory pathogen," Gottlieb told CNBC. "We're going to worry about it, even if we're vaccinated."
Gottlieb predicted that post-pandemic life would be a lot like how Americans felt flying on commercial aircraft in the months following the September 11, 2001, terrorist attacks.
China blocks WHO investigators
The World Health Organization (WHO) has revealed that Chinese authorities have blocked a WHO investigating team from arriving in the country. The team had the mission of investigating the origins of the coronavirus, which was first reported in late 2019 in Wuhan.
The WHO said two scientists on the United Nations team were on their way to Wuhan when they were told that Chinese officials had not approved the necessary permissions to enter the country. The agency said China had previously given its okay for the visit.
"I am very disappointed with this news," said WHO Director-General Tedros Adhanom Ghebreyesus "I have been in contact with senior Chinese officials and I have once again made clear that the mission is a priority for WHO and the international team."
Tedros said the WHO was "eager to get the mission underway as soon as possible" and that he had been given assurances that Beijing was speeding up the internal procedure for "the earliest possible deployment."
How the pandemic has changed grocery shopping
Remember the good old days when grocery shopping was often a leisurely experience? The pandemic has changed that, with consumers spending less time wandering the aisles. Today, they pick up their items and check out quickly.
A report by Marketplace, an industry publication, finds that supermarkets have adjusted to this. Both grocers and manufacturers have reduced inventories, with a 7 percent decline in the number of items on store shelves.
That trend, along with online ordering, has also significantly reduced the number of impulse buys, which have contributed to supermarkets' bottom line in the past.
Around the nation
Arizona: The state continued to set records this week. The Department of Health Services reported 253 additional deaths, exceeding the previous one-day record of 172 reported on July 30. The state also reported 5,932 additional COVID-19 cases, raising the state's totals since the pandemic began to 567,474 cases and 9,317 deaths.

Florida: Florida is another state that has begun to administer vaccines to people other than frontline health workers and nursing home residents. Gov. Ron DeSantis has announced that seniors living in Citrus, Hernando, and Marion counties will be able to get vaccinated for COVID-19 while shopping at Publix supermarkets.

North Carolina: Gov. Roy Cooper has mobilized the National Guard to help speed up COVID-19 vaccinations, an effort that has lagged in other states. Published reports suggest one reason for the slow start is the refusal among many long-term care staff to take the vaccine.