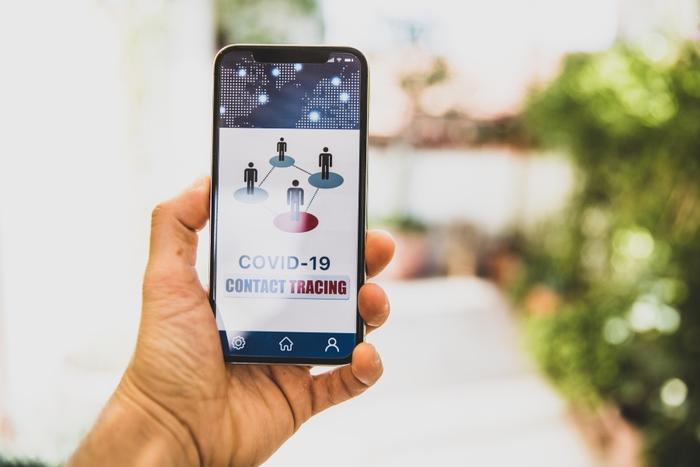 Coronavirus (COVID-19) tally as compiled by Johns Hopkins University. (Previous numbers in parentheses.)
Total U.S. confirmed cases: 2,313,445 (2,281,903)
Total U.S. deaths: 120,451 (120,036)
Total global cases: 9,131,445 (8,999,645)
Total global deaths: 472,856 (468,907)
Are contact-tracing apps ready for prime time?
With state after state reopening businesses and allowing people to shop in stores and eat outside at restaurants, health officials will be dependant on contact-tracing to keep track of the disease and stay ahead of spikes, such as those now occurring in several states.
However, the Wall Street Journal reports that the apps health officials need for contact tracing aren't ready yet.
"What is emerging across the country so far, however, is a patchwork of buggy or little-used apps, made by partners ranging from startups on shoestring budgets to academics to consulting firms," the Journal reports. "Some are working with location-tracking firms that have been under fire from privacy advocates."
The Journal reports that, as of now, none of the apps appear ready for a major roll-out, even as more people are trying to get back to normal.
Delta won't drag you off the plane for not wearing a mask
All the major airlines are now requiring passengers to wear a face covering during flights, but what if a passenger refuses? Delta Airlines CEO Ed Bastian says Delta won't make a federal case out of it, although he wishes the U.S. government would make masks a federal policy.
"If you take your mask off, no, we will not forcibly remove you from the plane," Bastian told Axios. "If the government were to mandate it, I think that would help, because if the government mandated it, then you could enforce it."
Sanofi working on two vaccines
Sanofi's CEO is sounding a hopeful note on the company's work on COVID-19 vaccines. Paul Hudson, interviewed on CNBC, said the drugmaker has two vaccines in development and early results suggest both could be successful candidates against the virus.
"The world needs billions of doses. We want to make sure every country, everybody that needs that protection, can get it," Hudson told the network. "We think we'll definitely play a part with one, and maybe even both of our vaccines."
Sanofi is working with U.S. biotech firm Translate Bio to develop one vaccine while partnering with GlaxoSmithKline, a British pharmaceutical giant, to produce another.
Scientists: 80 percent of people with the virus in March were not diagnosed
More than 2 million Americans have been diagnosed with the coronavirus, but some scientists believe that may be a vast undercount. Writing in Science Translational Medicine, they say as many as 80 percent of those who got the virus in March were never diagnosed.
"Detection of SARS-CoV-2 infections to date has relied heavily on RT-PCR testing," the authors wrote. "However, limited test availability, high false-negative rates, and the existence of asymptomatic or sub-clinical infections have resulted in an under-counting of the true prevalence of SARS-CoV-2."
The researchers said they relied on outpatient surveillance data on people complaining of flu-like symptoms to calculate the undercount.
The pandemic's other toll
Some public health officials are reportedly resigning from their jobs, saying their actions to prevent the spread of the coronavirus has made them the targets of potential violence. 
Dr. Barbara Ferrer, Los Angeles County's public healthy director, said someone posting a comment on her live Facebook briefing suggested that she should be shot. She said she did not see the message but was distressed that members of her family did.
According to the National Association of City and County Health Officials, at least 24 public health officials have either been fired or voluntarily left their jobs since the beginning of the pandemic. 
Around the nation
Vermont: Now that state health officials have lifted restrictions on out-of-state visitors, hundreds of people from New York, Massachusetts, and Connecticut are flocking to Vermont swimming holes to escape the heatwave. State officials have expressed concern that many of the visitors aren't wearing masks.

Utah: Gov. Gary Herbert is under growing pressure from health policymakers to shut the state down again if coronavirus cases don't stop. Utah is one of the western states that has seen a spike in new cases in recent weeks.

California: California has hit yet another new high in coronavirus hospitalizations, exceeding the previous high recorded in mid-April. At the beginning of the week, more than 3,700 COVID-19 patients were in California hospitals, with about a third in intensive care units.