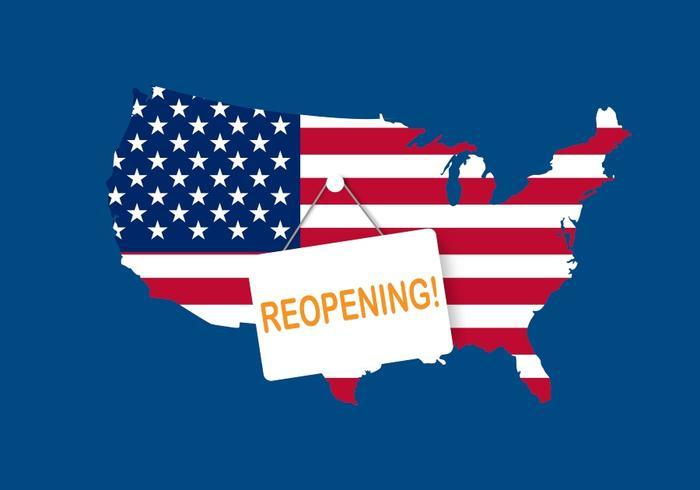 Coronavirus (COVID-19) tally as compiled by Johns Hopkins University. (Previous numbers in parentheses.)
Total U.S. confirmed cases: 1,420,299 (1,395,265)
Total U.S. deaths: 85,992 (84,313)
Total global cases: 4,483,864 (4,387,438)
Total global deaths: 303,825 (298,392)
CDC issues business reopening guidelines
The Centers for Disease Control and Prevention (CDC) has released a long-awaited set of guidance that offers advice on how businesses that attract crowds of people should reopen. The agency has been under pressure from elected officials to offer guidance.
The CDC documents suggest that workplaces refrain from reopening until they are prepared to protect employees who are at a higher risk of the most severe effects of the virus -- mainly people over age 65. If businesses can meet that threshold, the CDC strongly recommends an intense cleaning and sanitation protocol.
The CDC guidance also advises employers to require workers to stay home if they feel sick.
Retail sales suffer record decline
Retail sales plunged a record 16.4 percent in April as the coronavirus (COVID-19) closed many stores and forced others to operate on a limited basis. The drop was significantly worse than expected.
"Consumers couldn't get out to shop last month as the pandemic virus fight kept them at home, and the result is an economy that has simply collapsed," Chris Rupkey, chief financial economist at MUFG Union Bank, told CNBC. "We have never seen economic data like this before in history."
Consumers increased their spending online, but brick and mortar stores suffered. Sales at clothing stores were off a staggering 78.8 percent last month. Restaurant revenue is projected to drop by 25 percent this year as full-service restaurants have closed -- with some never to reopen -- and consumers have spent less. 
Free app screens for the coronavirus
Microsoft is teaming with United Healthcare to launch a free app to help employers screen employees for COVID-19 symptoms. It's aimed at helping businesses reopen while keeping employees and customers safe.
The app, called ProtectWell, incorporates CDC guidelines and the latest clinical research to limit the spread of COVID-19 by screening employees for symptoms and establishing guidelines to support the health and safety of the workforce and workplace.
The app also includes guidelines and resources to support a safe workplace environment, including physical distancing, personal hygiene, and sanitation. Employers will be able to customize content specific to their workforce for a personalized experience.
The toll on caregivers' mental health
Nearly 60 percent of health care workers believe the coronavirus and its impact on their patients have worsened their mental health. A survey by KMPG, an audit and tax advisory firm, found that to be an eight percentage point gap when compared with other industries.
But the survey also noted a resilience among those on the front lines of health care. Personnel participating in the survey reported greater connections, collaboration, and higher quality of their work.
"COVID-19 is a career-defining event for many health care professionals, given the severity of the condition, the necessary protocols to prevent coronavirus from spreading, and that many have families at home that are dealing with the effects of social distancing," said Ashraf Shehata, national sector leader for health care & life sciences at KPMG.
Around the nation
Virginia: The state began the process of reopening today, with the first phase of removing operating restrictions beginning at midnight. Meanwhile, Virginia has separated its reporting of diagnostic and antibody test results after critics said the combined numbers gave a distorted view. 

Illinois: The state has launched a web portal to address the massive wave of unemployment that was triggered by the pandemic shutdown. It's "Get Hired" page matches job seekers with companies that need employees. An estimated 1 million Illinois residents have lost their jobs since March.

Louisiana: One of the first states to be hit hard by the coronavirus, Louisiana today began its phase one reopening. The state is allowing a number of businesses, including restaurants and casinos, to reopen as long as strict safety protocols are followed.