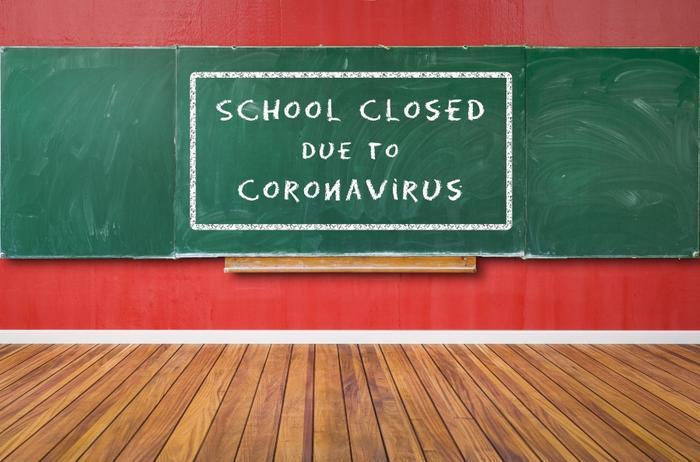 Coronavirus (COVID-19) tally as compiled by Johns Hopkins University. (Previous numbers in parentheses.)
Total U.S. confirmed cases: 3,009,611 (2,948,397)
Total U.S. deaths: 131,594 (130,430)
Total global cases: 11,884,799 (11,662,574)
Total global deaths: 545,398 (539,058)
Trump pushing for school reopenings in the fall
Despite a new surge in coronavirus (COVID-19) cases across much of the country -- the number of U.S. cases went over the 3 million mark this week -- President Trump says the White House will pressure governors to make sure children are back in school this fall.
"We're very much going to put pressure on the governors and the schools to reopen," Trump said at a White House event with educators. "Open your schools in the fall."
New York Mayor Bill de Blasio said today that New York City schools will not fully reopen in the fall. So far, few states and school districts have disclosed plans for getting kids back to the classroom. In many states, the school year resumes about a month from now. 
Las Vegas casinos could close again
Casino operators in Las Vegas may have pushed their luck when they reopened their doors in early June. Cases of the coronavirus have spiked in Nevada, and an industry publication reports that the casinos could shut down again.
US Bets quotes gaming expert Jeff Hwang as saying that some type of additional lockdown is both necessary and inevitable. The gambling news site reports that many casinos had lax enforcement of social distancing rules, and most did not require gamblers to wear masks.
"From the first day, the internet was filled with the most literal sort of viral videos, showing people behaving no differently than they did pre-COVID," US Bets reports.
Florida's ICUs reaching their limit
Florida hospitals report their intensive care units (ICU) are filling up during the current surge in new coronavirus cases. More than 40 hospitals say they have maxed out their ICU beds.
State health officials report that there are more than 5,000 ICU patients and they are using about 83 percent of the state's ICU capacity. At the moment, they say there are fewer than 1,000 available beds.
The situation is said to be the worst at hospitals in the Miami, Orlando, Tampa, and Fort Lauderdale areas.
Brooks Brothers is the latest COVID-19 victim
Brooks Brothers, the upscale fashion retailer, has filed for Chapter 11 bankruptcy protection, the latest corporate victim of the pandemic. Not only did the initial shutdown close all of its stores, but people working from home also didn't see the need for business attire. Casual Friday didn't help.
The 200-year-old clothing chain joins Neiman Marcus Group Inc., J. Crew Group Inc., and John Varvatos Enterprises Inc., which have all also filed for bankruptcy since the virus shut down the economy. 
The company had been struggling over the last few years as younger shoppers chose a more informal look. It had been seeking a buyer since 2019.
Survey: COVID-19 won't disrupt holiday shopping
The pandemic slammed the economy and radically changed consumers' mobility patterns, but that's unlikely to have much impact on holiday shopping later this year.
At least, that's the conclusion of a survey by omnichannel commerce technology and operations firm Radial. It reports that shoppers do not plan to significantly change their holiday spending compared to 2019. 
Not surprisingly, the data revealed a definite preference for online shopping, with 66 percent of shoppers expecting to increase their online purchases during the upcoming holiday season.
Around the nation
Florida: The mask-wearing debate exploded in a Fort Myers Costco when a video of a man yelling at other shoppers who asked him to wear a mask went viral this week. The man refused, yelling "I feel threatened." Costco's corporate policy requires all shoppers to wear masks.

Tennessee: Memphis Mayor Jim Strickland has extended the state of emergency in his city as the pandemic continues. The original order went into effect March 17 but has been extended several times. Shelby County has recorded more than 12,000 cases of the virus and 200 deaths.

Texas: The Texas Medical Association has issued a list of what doctors consider the top 37 activities that put people in risk of getting the coronavirus. Number one on the list is going to a bar. The least risky activity is opening the mail.