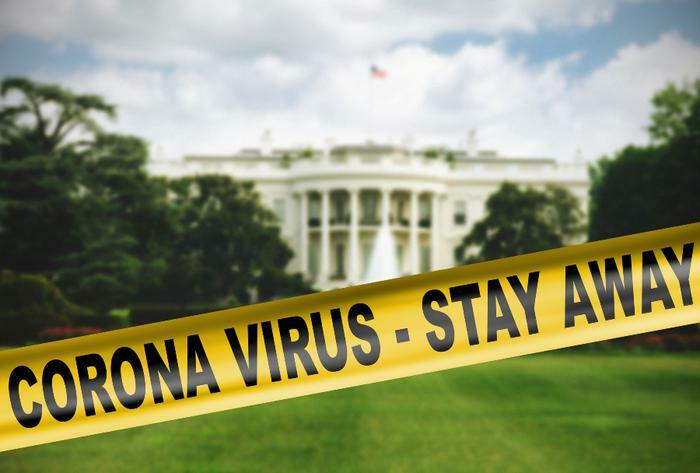 COVID-19 ‌tally‌ ‌as‌ ‌‌compiled‌‌ ‌by‌ ‌Johns‌ ‌Hopkins‌ ‌University.‌ ‌(Previous‌ ‌numbers‌ ‌in‌ ‌parentheses.)‌
Total‌ ‌U.S.‌ ‌confirmed‌ ‌cases:‌ 90,200,438 (90,050,839)
Total‌ ‌U.S.‌ ‌deaths:‌ 1,026,294 (1,025,755)
Total‌ ‌global‌ ‌cases:‌ (566,902,282) 567,979,761
Total ‌global‌ ‌deaths:‌ 6,380,915 (6,381,090)‌
President reportedly doing well after testing positive
President Biden is isolating at the White House and is said to be sufferingly fairly mild symptoms after testing positive for COVID-19 on Thursday. Biden, who is 79, said he is suffering from a runny nose and a dry cough.
Aides say the president is being treated with the antiviral drug Paxlovid, which has been shown to be highly effective against COVID-19 when taken early. He was shown in a video Thursday in the White House residence.
"I'm doing well, getting a lot of work done, going to continue to get it done," Biden said in the video. "And in the meantime, thanks for your concern, and keep the faith. It's going to be okay."
High blood pressure increases risks, study finds
There are many factors that go into a COVID-19 patient's risk of a severe outcome. Cancer is one risk factor, and so is obesity.
Doctors at Cedars-Sinai Medical Center in Los Angeles say people with high blood pressure also appear to have an increased risk of hospitalization if they get COVID-19. High blood pressure "was associated with the greatest magnitude of risk," doubling the chances of hospitalization.
Their study of COVID-19 patients who were fully vaccinated and boosted showed that the risk for severe symptoms was also higher in people with well-established risk factors such as older age, heart failure, or kidney disease.
Mask mandates probably won't return, health expert says
All across the U.S., cases of COVID-19 are on the rise. The Centers for Disease Control and Prevention (CDC) places the vast majority of U.S. counties in the "high risk" category.
Despite the surge, few jurisdictions have reimposed indoor mask requirements. Chicago Department of Public Health Commissioner Dr. Allison Arwady says that's because the current strain that is causing infections is less severe. She also says hospitalizations, while rising, are under control.
"I do not anticipate a mask and indoor mask mandate requirement coming soon. Where we would put an indoor mask requirement back in place is if we're seeing our health care system getting threatened," Arwady said.
Around the nation