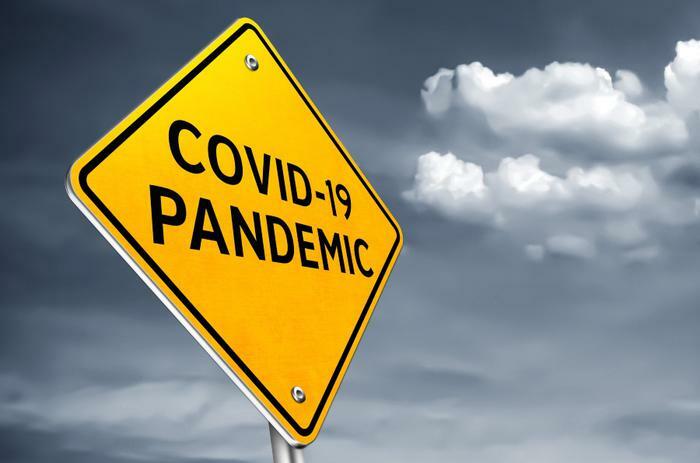 Coronavirus (COVID-19) tally as compiled by Johns Hopkins University. (Previous numbers in parentheses.)
Total U.S. confirmed cases: 28,832,196 (28,763,373)
Total U.S. deaths: 520,518 (518,530)
Total global cases: 115,781,179 (115,331,329)
Total global deaths: 2,572,353 (2,562,739)
Gallup: Most Americans think the worst is over
We're a year into the coronavirus (COVID-19) pandemic and millions of people are getting vaccinations. That's leading Americans to have an increasingly sunny outlook. For the first time in the Gallup Poll's trend, a majority of Americans -- 60 percent -- say the situation is getting better.
"This record-high optimism likely reflects the steep decline in new COVID-19 cases in the U.S. in late January and early February," the polling organization said in a statement.
Gallup said it had previously found a strong relationship between changes in coronavirus infection rates and Americans' assessment of the situation. When the percentage of new COVID-19 cases spiked in the summer and fall, majorities of Americans said the situation was getting worse.
'Light at the end of the tunnel'
Dr. Anthony Fauci is one of those optimistic Americans. The director of the National Institute for Allergy and Infectious Disease (NIAID) told WTOP Radio in Washington, DC that it's important for Americans to know that the pandemic will end.
"I want them to know that there is light at the end of the tunnel, particularly that we have multiple, highly efficacious vaccines," he said in an interview.
Fauci said he's basing a lot of his optimism on the fact that there are now three COVID-19 vaccines in the U.S., from Pfizer, Moderna, and Johnson & Johnson. Fauci said you should take any of those vaccines as soon as they're available.
Job market showed new signs of life in February
The nation's economy produced 379,000 jobs in February, and the labor market showed new signs of life. The Labor Department reports that the nation's unemployment rate was little changed at 6.2 percent.
Most of the new jobs occurred in industries that are expected to reopen this spring as the pandemic finally begins to ebb. Most of the job gains occurred in leisure and hospitality, with smaller gains in temporary help services, health care and social assistance, retail trade, and manufacturing. 
Employment declined in state and local government education, construction, and mining. 
When can you expect that $1,400 stimulus payment?
At this point, it seems clear that Congress will pass and President Biden will sign a $1.9 trillion stimulus bill. The Senate got past a key procedural hurdle Thursday and could pass the measure over the weekend.
Because of changes made in the Senate, including a reduction in the extra jobless benefit, the measure has to go back to the House for some tweaking. However, lawmakers are still confident they can pass it by March 14, when enhanced unemployment benefits expire.
That means the Internal revenue (IRS) could start sending out payments to Americans before the end of the month.
Wells Fargo pays employees to get a shot
Wells Fargo is the latest big bank to offer employees paid time off to get a COVID-19 vaccination. The bank will give employees up to eight hours of paid time off beginning March 8 to encourage everyone who is eligible to get COVID-19 vaccines.
"While we understand that choosing to be vaccinated is a personal decision, we encourage you to consider getting the vaccine when it's available to you," the bank said in a memo to employees.
Wells Fargo joins JPMorgan Chase, Bank of America, and Citigroup in making the offer. A number of the nation's retailers are also paying employees to get vaccinated.
Around the nation
Minnesota: The Minnesota Vikings have turned over their Eagan practice facility to the state to administer vaccinations today. An expected 13,400 state residents are expected to receive the shots before the day is over.

Ohio: Gov. Mike Dewine says he is not ready to lift the state's mask mandate, as Texas and some other states have, but he has said what it will take to move in that direction. DeWine says that when Ohio gets down to 50 coronavirus cases per 100,000 people for two weeks, all health orders will come off.

Virginia: It's not a ranking where you want to be dead last. A new WalletHub study ranked the Commonwealth of Virginia in fifty-first place when it comes to how well the state has handled the pandemic and how many people are being vaccinated.