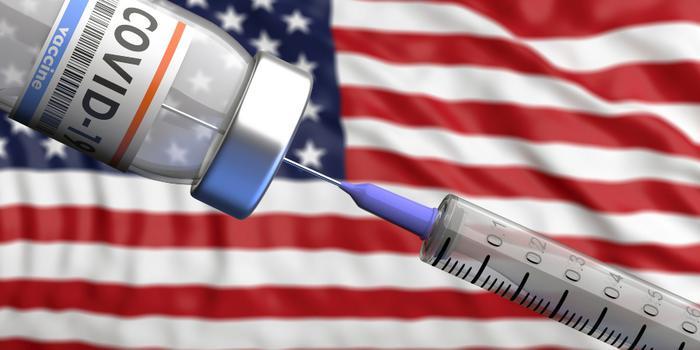 Coronavirus (COVID-19) tally as compiled by Johns Hopkins University. (Previous numbers in parentheses.)
Total U.S. confirmed cases: 11,419,204 (11,218,305)
Total U.S. deaths: 249,430 (247,263)
Total global cases: 55,997,737 (55,243,538)
Total global deaths: 1,344,557 (1,330,930)
Pfizer completes vaccine clinical trial
A day after Moderna reported preliminary results of its coronavirus (COVID-19) clinical trial, Pfizer has reported final results showing that its two-shot vaccine was 95 percent effective against the virus.
The company said there were 10 severe cases of COVID-19 observed in the trial, with nine of the cases occurring in the placebo group and one in the group that received the vaccine. The group monitoring data said it found no serious side effects.
The Pfizer and Moderna vaccines are similar, and so far have achieved similar results, though Moderna has yet to complete its trial. The Pfizer vaccine faces tougher logistical challenges, however, since it must be kept at extremely cold temperatures.
Vaccine reality check
The last 10 days have been filled with optimism due to impressive results from Pfizer's and Moderna's COVID-19 vaccine trials. But the company partnering with Moderna to actually produce the vaccine has some sobering observations.
Swiss drugmaker Lonza says there are "big challenges" in producing the Moderna vaccine at scale and distributing it around the world. Company Chairman Albert Baehny told CNBC his company will have to greatly expand to meet the need.
"We can only produce more than 500 million doses a year if we install additional manufacturing lines, so it is clear that we need additional investments in installation if we want to produce more than 500 million (per year) in the future," he told the network.
North Dakota sets world record
North Dakota may have a small population, but people there are dying from the coronavirus at the highest rate in the world. That's the assessment of the Federation of American Scientists, which conducted an analysis of mortality data. 
The analysis shows North Dakota has a rate of 18.2 deaths per 1 million people. South Dakota is not far behind, with 17.4 deaths per million. That ranks as the third-highest rate in the world.
North Dakota Gov. Doug Burgum last week ordered a new set of restrictions on businesses and imposed a new mandate in certain settings. "Our situation has changed, and we must change with it," he said.
Pulling the emergency brake in California
California Gov. Gavin Newsom is reimposing restrictions on public activities after coronavirus cases and resulting hospitalizations spiked. Last week, California became the second state, after Texas, to record a total of 1 million cases of the virus.
"We are sounding the alarm," Newsom said. "The spread of COVID-19, if left unchecked, could quickly overwhelm our health care system and lead to catastrophic outcomes. That is why we are pulling an emergency brake in the Blueprint for a Safer Economy."
Twenty-eight California counties are moving back into Tier 1 -- the most restrictive category -- covering 94 percent of the state's population. 
Listening for signs of the virus
The U.S. Food and Drug Administration (FDA) has approved the first COVID-19 test that can be taken at home, but health experts believe it may be possible to test for the virus simply by listening.
Researchers at Mayo Clinic have teamed up with an artificial intelligence (AI) company to scan voices for signs of illness. The technology hones in on certain frequencies in the voice and identifies certain vocal biomarkers to screen and detect patient health.
"The body is sending us a lot of signals that we're not paying attention to," said the clinic's Dr. Amir Lerman. "When we talk about voice, it's not exactly what you and I can hear. The voice is a spectrum of a lot of frequencies."
Around the nation
New York: Law enforcement in New York City will step up patrols on the Wednesday evening before Thanksgiving, traditionally a big party night for young people in the city. Police said they will respond to reports of large gatherings at private homes.

Wisconsin: Wisconsin is one of the Midwestern states where cases of the virus are surging. The state set records for COVID-19 deaths and hospitalizations Tuesday and reported more than 7,000 new coronavirus cases after receiving a record number of tests.

Colorado: Gov. Jared Polis said several counties in the state are soon going to be moving to a new, more restrictive phase of coronavirus limits. That means 15 counties, including the Denver metro, will soon stop indoor dining at restaurants.