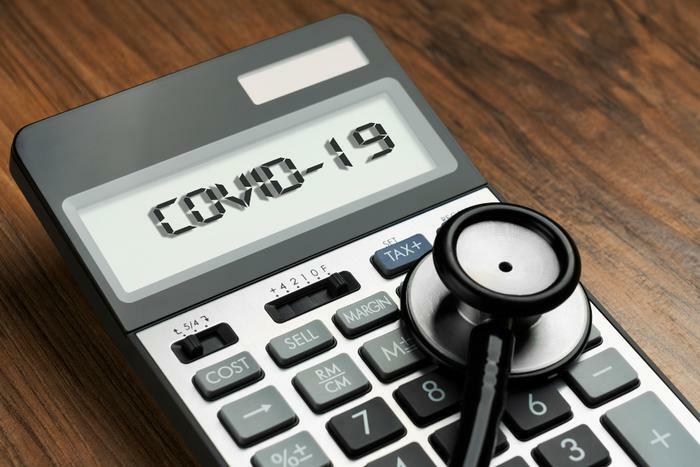 Coronavirus (COVID-19) ‌tally‌ ‌as‌ ‌‌compiled‌‌ ‌by‌ ‌Johns‌ ‌Hopkins‌ ‌University.‌ ‌(Previous‌ ‌numbers‌ ‌in‌ ‌parentheses.)‌
Total‌ ‌U.S.‌ ‌confirmed‌ ‌cases:‌ 62,712,731 (61,652,393)‌
Total‌ ‌U.S.‌ ‌deaths:‌ 843,590 (839,936)
Total‌ ‌global‌ ‌cases:‌ 315,350,735 (310,981,515)
Total‌ ‌global‌ ‌deaths:‌ 5,510,252 (5,498,118)‌
Pandemic sends inflation to highest level since 1982
Since the COVID-19 pandemic tangled supply chains, created shortages, and pumped trillions of relief dollars into the economy, inflation has soared. The Labor Department reports that the Consumer Price Index (CPI) in December hit its highest level since 1982, rising 7% from December 2020.
The only good news for consumers is that the pace of rising prices appears to be slowing. Consumer prices rose 0.5% from November, which was a smaller increase than from October to November.
Economists say shortages of manufactured goods, including food products, are driving prices higher. However, they also note that consumers aren't hesitating to pay higher prices for the things they want.
Airlines struggle to stay aloft in latest COVID-19 wave
United Airlines reports that about 3,000 U.S. employees – or approximately 4% of its workforce – have tested positive for COVID-19, making it difficult to assemble flight crews. The airline canceled 149 flights on Tuesday.
According to Reuters, U.S. airlines have canceled around 30,000 flights since late December. While sick employees caused most of the cancellations, bad weather also played a role.
"I expect January is going to be a tough month for not just air travel but the entire country," Brett Snyder, president of Cranky Concierge travel assistance and a former airline employee, told KABC-TV in Los Angeles. "Even if the cases are mostly mild, especially for the vaccinated, that still requires people to stay away from work for a period of time, and that will disrupt flights if enough crewmembers get sick at any given time."
FDA chief predicts everyone will get COVID-19
If you have not yet been infected with COVID-19, you probably will be at some point. That's the conclusion of Dr. Janet Woodcock, acting director of the U.S. Food and Drug Administration (FDA).
At a Senate hearing this week, Woodcock said the Omicron variant is spreading so quickly that it will eventually infect just about everyone in the U.S. "I think it's hard to process what's actually happening right now, which is most people are going to get [COVID-19]," she said.
The unofficial tally compiled by Johns Hopkins University shows 1.4 million new cases on Monday alone. That doesn't count the people who test positive on rapid tests taken at home and are not always reported to local health departments. 
Around the nation