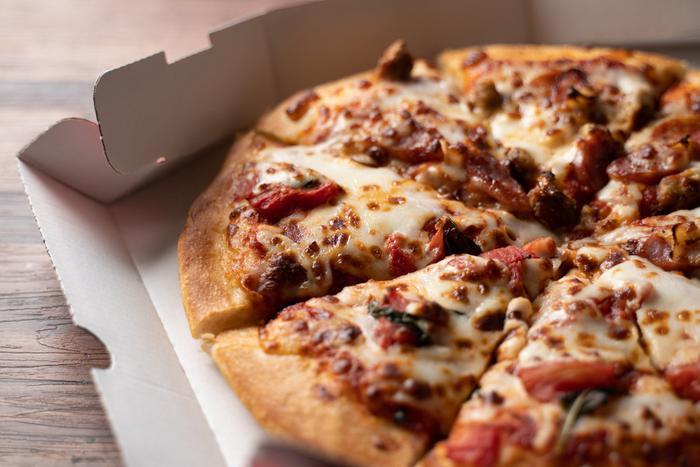 Coronavirus (COVID-19) tally as compiled by Johns Hopkins University. (Previous numbers in parentheses.)
Total U.S. confirmed cases: 6,370,081 (6,334,158)
Total U.S. deaths: 191,168 (189,972)
Total global cases: 27,925,613 (27,628,190)
Total global deaths: 905,089 (898,757)
Amid pandemic, Papa John's announces major expansion
With a strong home delivery business model, pizza chains like Dominos and Papa John's were well-positioned to handle the coronavirus (COVID-19) lockdown in the spring, and both companies have seen their businesses grow over the last six months.
Now, Papa John's has announced a major expansion by one of its largest franchisees. HB Restaurant Group plans to open 49 new locations in the Philadelphia and southern New Jersey market between next year and 2028.
"Recent record sales have driven further gains in store profitability,"  said Papa John's chief development officer Amanda Clark. "Combined with our resilient e-commerce and delivery model, a transforming brand and significant whitespace, Papa John's today offers franchise investors a truly compelling opportunity."
Study suggests COVID-19 was present in U.S. in December
It's generally accepted that the first confirmed patient with the coronavirus in the U.S. was diagnosed in late January, but new evidence suggests that the virus could have been present in the country weeks earlier.
Researchers at UCLA detected an unusual 50 percent increase in patients with respiratory illnesses at UCLA Health facilities in the months before the pandemic. These patients complained of coughs and acute respiratory failure beginning in late December.
"The pandemic has really highlighted our need for agile health care analytics that enable real-time symptom and disease surveillance using electronic health records data," said Dr. Michael Pfeffer, a study co-author and chief information officer for UCLA Health.
New unemployment claims higher than expected
Even though the labor market shows signs of recovering from the pandemic, it isn't having much effect on layoffs, at least not yet. The Labor Department reports that initial claims for unemployment benefits totaled 884,000 last week -- about the same as the previous week.
The good news is that layoffs appear to be stabilizing at less than 1 million per week. The bad news is that the number isn't falling very much.
As a way to compare today with pre-pandemic times, weekly jobless claims totaled just 208,000 during the same week in 2019, but they have remained above 880,000 for more than 25 consecutive weeks.
Scientists question Russian vaccine trial
A group of international scientists is questioning the results of a clinical trial of Russia's Sputnik V coronavirus vaccine. In a letter to the British medical journal The Lancet, the mostly European scientists said Russia needs to explain how it reached the conclusion that its vaccine is safe and effective.
One point of contention is the fact that groups of participants had reported identical antibody levels at different points in the study.
"There are several data patterns which appear repeatedly for the reported experiments," the group wrote in its letter. "On the ground of simple probabilistic evaluations the fact of observing so many data points preserved among different experiments is highly unlikely."
Study: Most older workers don't have jobs that can be done from home
As the economy reopens, older workers – who  happen to be more at risk from COVID-19 – may be the last to return to work. A recent study by the Center for Retirement Research at Boston College shows that older employees are just as likely as younger workers to have jobs that can be performed from home. 
"However, only about 45 percent of all older workers are in such jobs, and they tend to be those with higher earnings and more education," the study found.
The authors worry that the other 55 percent may soon be faced with a tough choice -- to either stay in a workplace setting where they could be exposed to the coronavirus or seek other jobs.
Around the nation
South Dakota: Gov. Kristi Noem has unveiled a 30-second TV spot promoting tourism in the state, produced with coronavirus relief funds. The commercial invites people to come to South Dakota where they can "safely explore," though CBS News points out that the state has emerged as one of the nation's virus hot spots.

Arkansas: State health officials say they have enlisted the aid of Baptist Health in efforts to process coronavirus tests. Gov. Asa Hutchinson says tests gathered by the state will be forwarded to the health care system for processing.

New Jersey: After less than a week of school under the state's hybrid model, teachers in one school district are already complaining. The Parsippany-Troy Hills Education Association says that the superintendent has "established an uncreative, one-size-fits-all instructional mandate that has handcuffed teachers and limited our ability to innovate."