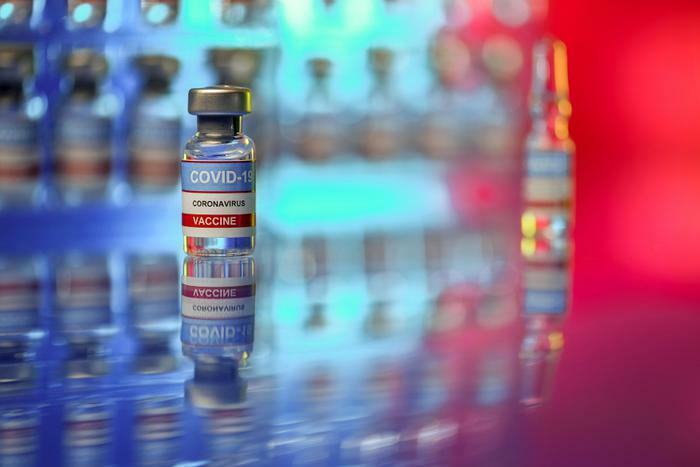 Coronavirus (COVID-19) tally as compiled by Johns Hopkins University. (Previous numbers in parentheses.)
Total U.S. confirmed cases: 29,551,973 (29,445,075)
Total U.S. deaths: 536,978 (535,178)
Total global cases: 120,861,983 (120,002,856)
Total global deaths: 2,673,264 (2,675,102)
White House optimistic about vaccine progress
Week by week, the coronavirus (COVID-19) vaccine roll out has picked up speed. According to the Centers for Disease Control and Prevention (CDC), about 37 percent of people in the U.S. over the age of 65 have been fully vaccinated.
The White House is most optimistic about this age group's willingness to take the vaccine. Andy Slavitt, a White House senior advisor for the virus response, told CNBC that the administration believes that nearly 90 percent of seniors will roll up their sleeves.
In many states, so many seniors have been vaccinated that eligibility is being expanded to other age groups. President Biden said he wants all American adults to be eligible for the vaccine by May 1.
Vaccine appears to help 'long haulers'
Over the last year, doctors have expressed concern about some of their COVID-19 patients who recover from the virus but continue to suffer from some of its symptoms. They have been dubbed "long-haulers."
But now there's some good news. The Washington Post reports that some of these patients have overcome their lingering symptoms after getting a vaccination. 
One 34-year-old patient told the newspaper that her symptoms were gone thirty-six hours after her second shot of a coronavirus vaccine last month, and they haven't returned. Doctors say they aren't sure why.
Travel vouchers should be used soon
The clock is ticking for millions of consumers who bought airline tickets last year but had to cancel their trips because of the coronavirus. In cases where travelers were given vouchers for future tickets instead of refunds, many of those vouchers may expire soon.
The Wall Street Journal reports that "extensions on vouchers given to consumers for canceled trips instead of refunds are drying up, and complicated terms make them difficult to use."
For example, United Airlines has two classes of credits. "Flight credits" are good for one flight, even if the value of the trip is less than what the passenger originally paid. "Travel credits" can be used for multiple trips until the original value has been reached.
Vaccinated travelers should be ready to prove they've had their shots
Surveys suggest that vaccinated consumers are eager to travel this spring and summer, and increasing airline, cruise, and hotel bookings are evidence of that trend. Travel experts say keeping your COVID-19 vaccination card handy might make travel go more smoothly.
The Wall Street Journal reports that British Airways and RyanAir have begun allowing passengers to provide vaccination proof, along with their other travel documents, when they make reservations in the U.K.
RyanAir has actually developed a digital wallet as part of its mobile app that will allow customers to store digital copies of their vaccination card, along with other documents. Travelers can also take a picture of their card and leave the image on their phone.
Trump urges people to get vaccinated
Some people have suggested that former President Trump could be helpful if he urged people to get the COVID-19 vaccine, saying it could help overcome "vaccine hesitancy" among some of his supporters. This week, he did so.
"I would recommend it and I would recommend it to a lot of people that don't want to get it and a lot of those people voted for me, frankly," Trump told Fox News.
Trump said he agrees with people who say it is a personal choice but also said there should be no concerns about the three approved vaccines, calling them "safe" and "something that works."
Around the nation
Ohio: Residents as young as 40 will soon be eligible to receive the COVID-19 vaccine as state health officials report progress in vaccinating seniors. Gov. Mike DeWine announced that the new eligibility will take effect on Friday.

Nevada: The state plans to turn over virus mitigation rules to its counties, but some state officials are concerned about local officials' plans to be 100 percent open by May 1. "Opening at 100 percent makes me very nervous," said Kyra Morgan, chief biostatistician for Nevada. "That could be really playing with fire."

Iowa: Litter is piling up on state highways, and officials are blaming COVID-19. They point out that prison inmates are usually employed to pick up the trash, but that program has been suspended this year because of the virus.