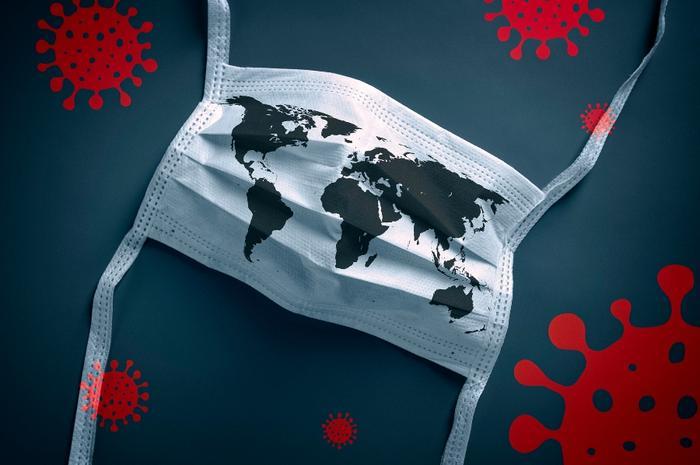 Coronavirus (COVID-19) tally as compiled by Johns Hopkins University. (Previous numbers in parentheses.)
Total U.S. confirmed cases: 7,988,893 (7,927,975)
Total U.S. deaths: 217,904 (217,155)
Total global cases: 39,032,342 (38,620,496)
Total global deaths: 1,099,950 (1,093,921)
Ohio emerges as a new hot spot
Ohio is emerging as one of the nation's coronavirus hot spots, setting two records this week for new cases of the virus. State health officials report that 2,178 people tested positive for COVID-19 on Thursday, bringing the statewide total to 175,843.
Ohio is one of the states that appeared to have the virus under control during the summer before the recent surge in positive cases.
"This is in stark contrast to not too long ago, September 20, barely a month ago when we had 726 cases," said Gov. Mike DeWine said. "We've gone up dramatically in a relatively short period of time."
Pfizer vaccine may be available next month
Pfizer, one of several pharmaceutical companies working on a coronavirus (COVID-19) vaccine, says its drug could be ready to apply for emergency use authorization (EUA) by the end of November, making it available to the public.
In an open letter Friday, Pfizer CEO Albert Bourla said he was commenting on a potential timeline for the company's vaccine because he wanted to eliminate confusion about what he called a complex process.
"To ensure public trust and clear up a great deal of confusion, I believe it is essential for the public to understand our estimated timelines," Bouria said.
WHO study questions remdesivir effectiveness
Scientists who tested remedesivir and three other COVID-19 treatments say none of the drugs proved to be effective in making COVID-19 patients get better or in preventing them from dying.
"We would love to have a drug that works, but it's better to know if a drug works or not than not to know and continue to use it," World Health Organization (WHO) Chief Scientist Soumya Swaminathan told Science magazine.
Remdesivir, an antiviral drug originally developed to treat ebola, has been used extensively to treat coronavirus patients, including President Trump. Gilead Sciences, which makes remdesivir, questioned the accuracy of the WHO study, noting that it was not peer-reviewed.
Chris Christie says everyone should mask up
Former New Jersey Gov. Chris Christie is urging all Americans to wear masks in public to avoid getting sick. Christi contracted the virus while attending a White House Rose Garden event for Supreme Court nominee Amy Coney Barrett. President Trump is believed to have also contracted the virus at that event.
"I believed that when I entered the White House grounds, that I had entered a safe zone, due to the testing that I and many others underwent every day. I was wrong," Christie said in a statement. "I was wrong to not wear a mask at the Amy Coney Barrett announcement and I was wrong not to wear a mask at my multiple debate prep sessions with the President and the rest of the team." 
Christie said he has asthma, an underlying health condition. He was treated in an intensive care unit before recovering.
Indianapolis Colts close practice facility
The National Football League's Indianapolis Colts have shut down the team's practice facility after several members of the organization tested positive for the coronavirus. It's not known how many, if any, of the tests affect players.
The closure places the Colt's scheduled game against the Cincinnati Bengals this weekend in doubt. Based on the results of retests, league officials say the game could be postponed, as some NFL games have been so far this season.
The New York Jets closed their practice facility last week because some individuals tested positive, only to learn the results were false positives. On Thursday, the Atlanta Falcons closed their facility as a precaution when a team member tested positive.
Around the nation
Massachusetts: The coronavirus is getting worse in Massachusetts. The number of  communities in the highest-risk category on the state's COVID-19 risk map has increased by 58 percent, according to state health officials.

Tennessee: Health officials warn that hospitals in the state are under increasing pressure amid a sharp increase in more severe coronavirus cases. Officials say there are currently 1,149 hospitalizations, which is just 12 short of the state's all-time record.

Texas: Texas has grappled with large numbers of coronavirus cases, but at least one county in the state has yet to confirm a single case. Loving County only has 134 residents and is the least-populated county in the U.S. So far, all of its residents are healthy.