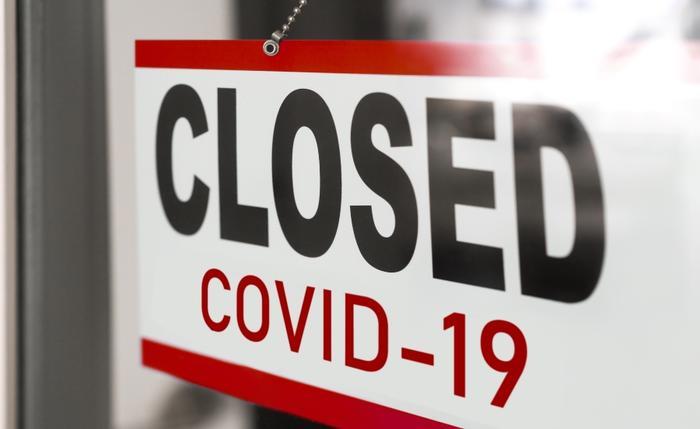 Coronavirus (COVID-19) tally as compiled by Johns Hopkins University. (Previous numbers in parentheses.)
Total U.S. confirmed cases: 3,067,780 (3,009,611)
Total U.S. deaths: 132,498 (131,594)
Total global cases: 12,093,782 (11,884,799)
Total global deaths: 550,689 (545,398)
Fauci: some states should shut down again
White House health adviser Dr. Anthony Fauci, increasingly worried about the huge spike in coronavirus (COVID-19) cases in some southern and western states, says those states should consider shutting down again, ordering businesses to close and people to shelter in place.
Interviewed on a Wall Street Journal podcast, Fauci said it is alarming that the country has gone from 20,000 new cases a day to 60,000 on Wednesday.
"If you continue doubling, two times 50 is 100," Fauci said. "Any state that is having a serious problem, that state should seriously look at shutting down. It's not for me to say because each state is different."
CDC won't loosen school reopening guidelines
The Centers for Disease Control and Prevention (CDC) is standing up to the White House, saying it won't soften guidelines for school districts planning to reopen schools in the fall. President Trump this week called the guidelines too restrictive and ordered the agency to revise them.
CDC Director Robert Redfield told Good Morning America today that the agency will soon issue additional guidelines but will not change its original recommendations that the White House found too tough.
"It's not a revision of the guidelines, it's just to provide additional information to help schools be able to use the guidance that we put forward," Redfield said.
Unemployment rolls continue to grow
More Americans continue to lose their jobs as a result of the pandemic. The Labor Department reports new claims for unemployment benefits increased by 1.3 million last week. While it was a smaller number than the weeks before, it still means layoffs are continuing at a rapid pace.
On the bright side, the number of people receiving payments fell to the lowest level since mid-April. New claims peaked in mid-March at 6.9 million.
Disney World will reopen Saturday
Even though Florida is suffering a huge spike in cases of the virus, Disney says it will reopen Disney World in Orlando on Saturday after a nearly four-month shutdown. 
The company says its Walt Disney World theme parks are reopening with "a deliberate, responsible approach drawing on experience from Shanghai Disney Resort, Hong Kong Disneyland and Disney Springs."
Disney describes its plan as a phased reopening with a significant reduction in capacity. Beginning Saturday, the company will open Magic Kingdom Park and Disney's Animal Kingdom Theme Park. EPCOT and Disney's Hollywood Studios will follow July 15.
Testing delays return
It was difficult to be tested for the coronavirus in the early days of the pandemic, and it was nearly impossible to get the results back in a timely manner. It's easier to get a test now, but because more people are being tested, health officials say the delay in getting the results has returned.
Health experts, including Dr. Anthony Fauci, say the delays are complicating efforts to trace the source of infections. In some cases, test results take as long as seven days.
 "You might as well not do contact tracing because it's already too late," Fauci told The Wall Street Journal.
Around the nation
South Carolina: State officials are using social media to persuade residents to wear masks in public in response to a significant surge in cases. "The coronavirus and the disease it causes, COVID-19, can only be stopped by you taking personal health and safety precautions for yourself and those around you," the state's emergency management agency said in a post.

Pennsylvania: Allegheny County has extended its current emergency order by another two weeks. The order bans indoor dining and drinking at bars and restaurants but allows outdoor dining until 11 pm.

Louisiana: Gov. John Bel Edwards is warning state residents that Louisiana "is going in the wrong direction" on the coronavirus. Noting the recent spike in cases throughout the state, Edwards singled out bars and restaurants as hotspots for the spread of the virus.