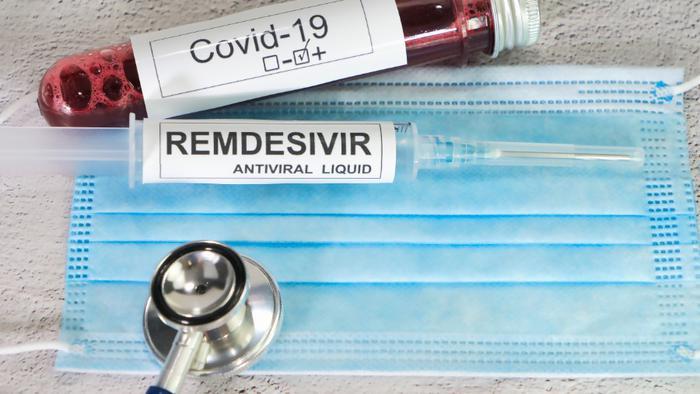 Coronavirus (COVID-19) tally as compiled by Johns Hopkins University. (Previous numbers in parentheses.)
Total U.S. confirmed cases: 4,888,070 (4,826,861)
Total U.S. deaths: 160,157 (158,445)
Total global cases: 19,141,627 (18,851,834)
Total global deaths: 715,802 (708,540)
Deal or no deal?
It was expected among old Washington hands that Republicans and Democrats would come to some kind of last-minute compromise to extend stimulus and coronavirus (COVID-19) relief. In an election year, the optics of lawmakers leaving town for a month-long vacation without taking action aren't particularly good.
As of this writing, there is still no deal on the table, with the two sides trillions of dollars apart. Democrats have proposed a $3 trillion package while Republicans support spending $1 trillion.
If Congress fails to act, President Trump is expected to use executive orders to extend some of the measures in the CARES Act that expired a week ago.
Gilead promises plenty of remdesivir
Gilead Sciences says it will be able to deliver an adequate supply of its antiviral drug remdesivir to meet worldwide demand by October. The drug, which has emergency authorization from the U.S. Food and Drug Administration (FDA) to treat the coronavirus, has shown good results in treating severely ill patients.
In clinical settings, remdesivir helped shorten the recovery time of some hospitalized coronavirus patients. The drug is administered intravenously, so its use has largely been confined to hospitals.
Gilead Sciences says it has contracted with five generic drug makers to produce large quantities of the drug for international distribution. In addition, competitor Pfizer has agreed to make the drug.
Prediction: 300,000 U.S. deaths by December
The death rate from the coronavirus, which picked up speed in late July, could kill about 300,000 Americans by December, according to a University of Washington study. But the researchers say consistent mitigation measures like wearing a mask in public could trim that number by 70,000.
The projected death toll represents a significant increase from earlier predictions -- before cases began to rise again all across the U.S. Previous models suggested the U.S. could suffer 200,000 deaths by October.
"We're seeing a rollercoaster in the United States," said Dr. Christopher Murray, director of the university's Institute for Health Metrics and Evaluation (IHME). "It appears that people are wearing masks and socially distancing more frequently as infections increase, then after a while as infections drop, people let their guard down and stop taking these measures to protect themselves and others – which, of course, leads to more infections. And the potentially deadly cycle starts over again."
July's employment gains were a little better than expected
The economy continued to shake off the effects of COVID-19 in July, but the pace of recovery in the job market has slowed from May and June. The Labor Department reports that there were 1.8 million new jobs last month, slightly better than most economists expected.
That dropped the unemployment rate to 10.2 percent as job growth was reported among all racial demographics and among both men and women. The number of unemployed workers on temporary layoff fell by 1.3 million in July to 9.2 million, about half its April level. 
"The rate of recovery in the labor market slowed in July, as job growth over the month was less than half that for June," said William Beach, commissioner of the Bureau of Labor Statistics. "As of July, total nonfarm employment is 12.9 million, or 8.4 percent, lower than in February, before the pandemic crisis unfolded in many parts of the United States."
Medical College of Wisconsin: masks work
Officials at the Medical College of Wisconsin say there should no longer be any debate about whether to wear a face-covering in public. They say masks help people stay healthy.
"Scientific evidence shows that when all people wear masks in public, transmission of COVID-19 is reduced," said John R. Raymond, Sr., the medical college's president. 
"The virus is insidious, it doesn't respect geographic boundaries, and we need to do everything possible to prevent its spread throughout our state. I strongly urge each of us to wear a mask in public as a simple and effective act to protect yourself and others." 
Around the nation
Arizona: After seeing a spike in coronavirus cases in June, the number of illnesses is on the decline again. State health officials this week set out guidelines that they believe will keep children and teachers safe when they return to the classroom.

Georgia: Some students at North Paudling High School in Dallas, Ga., were upset when they saw crowds of maskless fellow students jammed into hallways. After they posted pictures on social media, they were suspended.

South Carolina: The South Carolina High School League Executive Committee has released dates for football season and other fall sports. The football season in the state will kick off on Sept. 25. Previously, play was scheduled to begin Sept. 11.