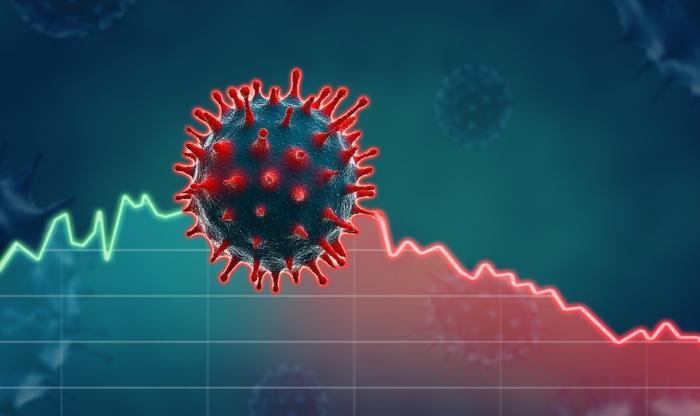 Coronavirus (COVID-19) tally as compiled by Johns Hopkins University. (Previous numbers in parentheses.)
Total U.S. confirmed cases: 1,210,822 (1,181,885)
Total U.S. deaths: 71, 463 (69,079)
Total global cases: 3,709,800 (3,610,006)
Total global deaths: 259,695 (252,346)
Task force to continue 'indefinitely'
Despite reports that the White House taskforce on the coronavirus (COVID-19) would be phased out, President Trump says that's not the case. In fact, he says the task force, led by Vice President Mike Pence, will continue "indefinitely."
Until now, the task force has focused on containing the virus and trying to "flatten the curve" of cases so that hospitals aren't overwhelmed. Soon, Trump says the group will transition to supporting a reopening of the economy.
In a series of tweets this morning, Trump praised his second-in-command for leading the group and suggested that its members may change in the future, with some people being added while others step down.
Federal scientist files whistleblower complaint
Dr. Rich Bright, former director of the Biomedical Advanced Research and Development Authority (BARDA), has filed a whistleblower complaint against the Trump administration. Bright contends that he was removed from his position after clashing with the White House over the pandemic.
Specifically, Bright says he warned his superiors in January that the coronavirus was coming to the U.S. and that his warnings were ignored and discouraged. He said he was removed from his position after questioning Trump's promotion of hydroxychloroquine and chloroquine as coronavirus treatments.
Bright's attorney said her client specifically warned Department of Health and Human Services (HHS) officials that the government lacked adequate supplies of personal protective equipment (PPE) but that his concerns were dismissed.
College students demand refunds
A growing number of college students are demanding tuition refunds, saying they paid for an on-campus education but were forced to finish the semester online. Some colleges have refunded various fees, but CNBC reports that nearly all have balked at returning tuition.
Some students at Brown and Boston University have joined a class-action lawsuit to demand refunds for tuition, room and board, and various other costs.
Ford respirators and PPE have shipped
Ford reports that its first shipment of respirators, developed in cooperation with 3M, have shipped for distribution to health care workers dealing with the coronavirus pandemic. Over the last few weeks, the automaker has worked with 3M to produce PAPRs, using design guidance from 3M and off-the-shelf parts, like vehicle ventilator fans and power tool batteries.
At the same time, Ford has produced other personal protection equipment (PPE) to send to coronavirus hotspots. It reports 500,000 reusable medical gowns will soon be on their way to hospitals in New Jersey.
"Ford could not stand by while health care workers in this country placed their lives on the line to help others without even having proper protection," said Jim Baumbick, vice president, Ford Enterprise Product Line Management. "That's why we kicked off an all-out sprint to protect those who are so selflessly helping patients afflicted with this terrible virus."
Grocery delivery services pegging the social media meter
Grocery deliveries have surged during the pandemic, with some stores having to create waiting lists for consumers who can't or don't want to leave their homes to buy food. International social media analytics firm Talkwalker reports that all of the big players among grocery delivery services have had more than 28,000 percent more engagement from March 1 to May 1.
The five major brands had 7 million engagements in that time period, compared to just 25,000 engagements between January 1 and February 29.
"If grocery delivery was a niche business for the workaholics, it is now an essential service for the sick and the elderly," said Todd Grossman, CEO Americas Talkwalker. "By analyzing your audience precisely, you will be able to adapt your tone of voice and adjust your brand message accordingly."
Around the nation
Ohio: Gov. Mike DeWine says the state will slash nearly $800 million in spending over the next two months to make up for the loss of tax revenue stemming from the coronavirus crisis. Published reports say education will make up a third of the cuts.

Texas: A salon owner in Dallas, Shelley Luther, will spend a week behind bars after being found in contempt of court for opening her business in defiance of state orders. She'll also pay a $7,000 fine.  

North Dakota: With beef prices skyrocketing, Attorney General Wayne Stenehjem is urging the U.S. Justice Department to pursue a federal investigation into suspected national price-fixing by meatpackers in the cattle industry. Stenehjem says the four largest meatpacking companies control more than 80 percent of the beef processing in the United States.