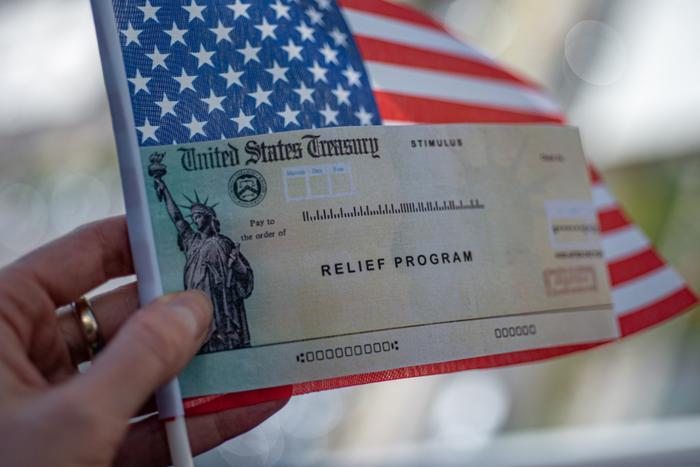 Coronavirus (COVID-19) tally as compiled by Johns Hopkins University. (Previous numbers in parentheses.)
Total U.S. confirmed cases: 7,506,743 (7,464,372)
Total U.S. deaths: 211,108 (210,313)
Total global cases: 35,906,341 (35,559,026)
Total global deaths: 1,051,446 (1,045,390)
Trump ends stimulus talks with Democrats
Consumers and businesses hoping for more help from Washington to cope with the coronavirus (COVID-19) pandemic appear to be in for disappointment. President Trump late Tuesday broke off talks with Democrats over an aid package, saying the issue won't be taken up until after the upcoming election.
Trump later said he would be willing to sign legislation providing a second round of direct payments to Americans and aid to businesses, but he alleged that Democrats so far have resisted breaking the aid package into smaller parts that both sides appear to accept.
The president's move came on the same day that Federal Reserve Chairman Jerome Powell warned that the nation's economy faced "dire consequences" if Congress and the administration failed to quickly agree on another round of aid to consumers and businesses -- from small independent restaurants to industries like the airlines.
Lowe's hands out more bonus checks to hourly workers
Home improvement services is one category of business that has thrived during the pandemic because home-bound consumers keep finding things they want to change. Lowe's has announced it's handing out another $100 million to hourly workers, who have been busier than usual.
All hourly associates in the company's U.S. stores, distribution centers, and store support centers will receive the bonus on Oct. 16. Full-time hourly associates will receive $300 and part-time and seasonal associates will receive $150. 
"Throughout the spring, summer and now into fall, our front-line associates have shown remarkable resilience and dedication to our communities in the most trying times we have faced together," said Marvin Ellison, Lowe's CEO. 
Apple's brand shines during the pandemic
Apple has been ranked as the "most intimate brand" so far during the COVID-19 pandemic, according to MBLM's Brand Intimacy COVID Study, which measures emotional connections. Amazon was second and Google was third.
The company characterizes brand Intimacy as the emotional science behind the bonds consumers form with the brands they use and love. Mario Natarelli, managing partner at MBLM, says consumers tend to intensify their feelings about a brand during a crisis, which could make them even stronger once the crisis ends.
Other top brands on the list include Walmart, YouTube, Toyota, Disney, Netflix, Chevrolet, and PlayStation. 
COVID-19 leads to Ruby Tuesday bankruptcy
The coronavirus has claimed another national restaurant chain. Ruby Tuesday, a casual dining chain, has filed for Chapter 11 bankruptcy, saying the loss of business caused by the pandemic has forced it to reorganize.
The company said it has worked out agreements with lenders to support its restructuring effort and that some of its restaurants will stay open.
"This announcement does not mean 'Goodbye, Ruby Tuesday,'" said CEO Shawn Lederman. "Today's actions will allow us an opportunity to reposition the company for long-term stability as we recover from the unprecedented impact of Covid-19."
Billionaire wealth is up 25 percent
A study by Swiss bank UBS and PwC underscores the differences in how the pandemic has impacted people around the world. In many respects, the rich have gotten richer.
Researchers say wealth held by billionaires rose more than 25 percent during the pandemic, largely because world stock markets have surged to new highs after dropping sharply in late March.
People who did not own stocks didn't fare nearly as well. Unemployment from the economic shutdown during the spring took a steep toll, though it was partially offset by aid from Congress, that has now expired.
Around the nation
Virginia: State Senator Jill Holtzman Vogel attended the Sept. 26 White House reception for Supreme Court nominee Amy Coney Barrett, which may have been a coronavirus super-spreader event. Vogel attended two senate sessions afterward, calling legislative pandemic protocols into question.

New Mexico: New Mexico is the latest state to be added to New York's quarantine list. Travelers from New Mexico will have to self-quarantine for 14 days upon their arrival in New York.

Nebraska: Scientists and physicians from the University of Nebraska Medical Center and Nebraska Medicine are worried about the latest uptick in coronavirus cases in the state. They say hospitalization rates have risen to a level where they worry facilities could be overwhelmed.