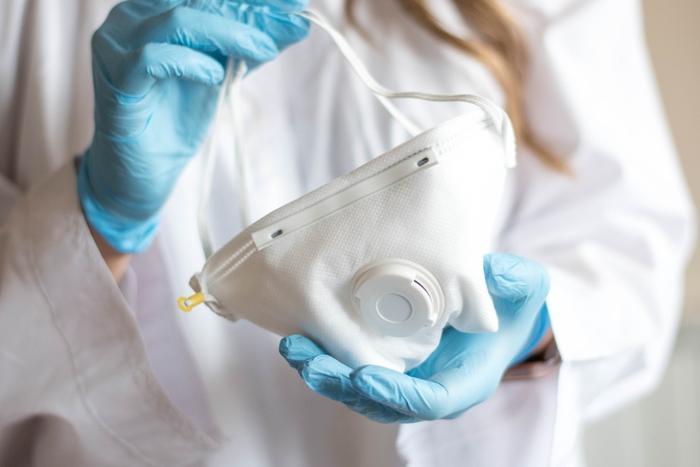 Coronavirus (COVID-19) tally as compiled by Johns Hopkins University. (Previous numbers in parentheses.)
Total U.S. confirmed cases: 378,289 (347,003)
Total U.S. deaths: 11,830 (9,683)
Total global cases: 1,381,014  (1,292,565)
Total global deaths: 78,269 (70,798)
New York sets one-day coronavirus death roll record 
A day after it leveled off, New York's death toll from the coronavirus (COVID-19) has surged again. New York Gov. Andrew Cuomo says 731 people in the state died of the virus in the last 24 hours, taking the death toll to 5,489.
The death toll rose even as hospitalizations from the virus dropped on a week-over-week basis. Cuomo said deaths from the virus tend to be a "lagging indicator," noting that nearly all the deaths were of people admitted to the hospital two or three weeks ago.
A crew member aboard the navy hospital ship USNS Comfort has tested positive for the virus, but the Navy said in a statement that would not alter its mission. At Cuomo's request, President Trump has opened the ship to receive COVID-19 patients. It had previously been reserved for non-COVID patents, but Cuomo said Monday that there are few people in New York hospitals for anything other than the coronavirus.
Antibody treatment gets a closer look
Researchers at the Mayo Clinic have joined institutions looking into the use of convalescent blood plasma from recovered coronavirus patients as a possible treatment. The theory is that the blood of recovered patients is rich in antibodies that could help someone with the disease battle its effects.
"The treatment is based on the function of antibodies, proteins created by the immune system that combat invaders to the body in a variety of ways," the clinic said in a statement. "Some are capable of neutralizing a virus, while others work by mobilizing a range of other immune cells that fight off disease."
Researchers say they're hopeful the therapy will work. In Texas, Houston Methodist Hospital is also heavily involved in this research. In a small clinical trial, 10 patients suffering severe symptoms of the virus have received convalescent plasma and are now being monitored.
Help for caregivers
AARP has introduced a new set of resources for people who are taking care of older people, who are most vulnerable to the coronavirus. AARP says an estimated 40 million family caregivers are already helping loved ones with care in the U.S. It expects the virus to increase the number of family caregivers who are providing short-term or long-term care to an older or aging loved one. 
The resource website provides access to important information, articles, and tips for caregiving during the Coronavirus pandemic. The website is updated daily with news and information geared to older adults and those who care for them.
"Caregiving is challenging in the best of times – even more so as we grapple with the Coronavirus pandemic. Through our website and toolkits, the goal of our Coronavirus caregiving efforts is to continue to arm family caregivers with the tools and support they need in order to support their loved ones," said Robert Stephen, vice president of Caregiving and Health at AARP. "We want to recognize the tremendous sacrifices that caregivers make every day to care for their loved ones."
Flu cases plummet
With all the intense focus on the coronavirus pandemic, the flu season is getting overlooked. But the Centers for Disease Control and Prevention (CDC) says this year's flu season is a nasty one, with the number of hospitalizations increasing over last year.
But fortunately, there are fewer overall cases of the flu. The CDC credits the social distancing measures put in place to fight the coronavirus.
"Recent changes in healthcare-seeking behavior, including increasing use of telemedicine and recommendations to limit emergency department (ED) visits to severe illness, as well as increasing levels of social distancing, are affecting the number of persons with ILI and their reasons for seeking care in outpatient and ED settings," the agency said in a statement.
A product for these times
Miakoma is a U.S. company turning out a product that's desperately needed in these times. The company makes the Aspen Air PRF, which can extend the life of standard N95 masks up to six times longer by using a replaceable filter technology. 
The base of the mask is made with a washable thermoplastic elastomer frame that creates a tight seal. It uses N95 filtration materials, with the ability to cut up to six individual filters from one N95 mask; this extends the life of the mask substantially. A tight seal forces all air through the filter.
Hospitals, especially in coronavirus hot spots, have struggled to obtain enough protective gear for frontline health workers. Company executives say their product makes that limited supply stretch farther.
Around the nation
Illinois: Residents of Illinois receiving Supplemental Nutrition Assistance Program (SNAP) benefits will begin getting maximum benefits starting tomorrow. The additional funds are intended to help Illinoisans obtain food and support for their families during the COVID-19 pandemic. The maximum SNAP benefit amounts will be implemented for April and May.

Minnesota: State officials are hopeful that the mitigation procedures they put in place are beginning to flatten the curve of coronavirus cases. Current models show deaths are not increasing at an exponential rate. Highway data shows that bus and car traffic are at a near standstill, suggesting residents are staying home. 

North Carolina: Researchers at the University of North Carolina have helped develop an antiviral drug that will be tested on humans as a potential treatment for the coronavirus. The drug, EIDD-2801, is a pill intended to prevent or reduce severe lung damage in COVID-19 patients. However, clinical trials are still nearly a year away.