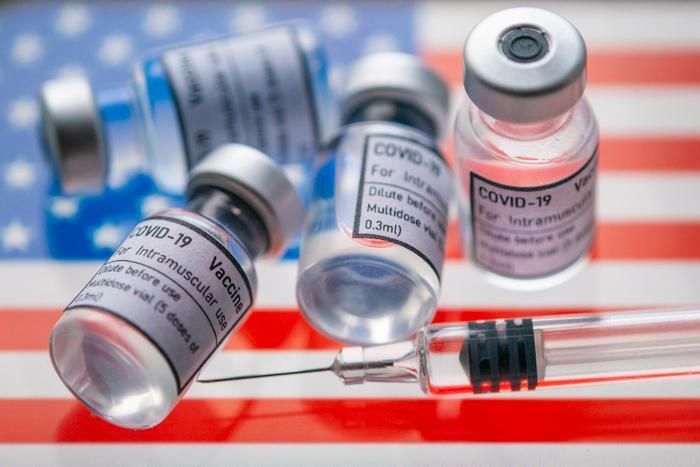 COVID-19 ‌tally‌ ‌as‌ ‌‌compiled‌‌ ‌by‌ ‌Johns‌ ‌Hopkins‌ ‌University.‌ ‌(Previous‌ ‌numbers‌ ‌in‌ ‌parentheses.)‌
Total‌ ‌U.S.‌ ‌confirmed‌ ‌cases:‌ 79,199,366 (79,144,919)
Total‌ ‌U.S.‌ ‌deaths:‌ 956,349 (954,519)
Total‌ ‌global‌ ‌cases:‌ 442,528,817 (441,243,792)
Total ‌global‌ ‌deaths:‌ 5,981,759 (5,977,229)‌
New COVID-19 cases slow down in the U.S.
The United States leads the world in the number of COVID-19 cases and deaths. With more than 78 million cases since the pandemic began, no other nation comes close.
But in recent weeks, new cases in the U.S. have dropped dramatically. Numbers compiled by the COVID-19 Tracking Project at Johns Hopkins University show that the U.S. is now in third place in terms of the number of cases recorded over the last 28 days. 
Germany has logged the most cases with 4,807,896, and Russia is second with 4,355,095 cases during that period. In the U.S., there have been 3,216,847 new cases in the last four weeks. On March 3, there were 487 fewer deaths in the U.S. than on March 3, 2021.
NFL suspends COVID-19 protocols
Among the organizations that are declaring it's time to get back to normal, the National Football League has suspended COVID-19 protocols effective immediately. The league took the action with the support of the NFL Players Association.
All 32 NFL teams received a memo outlining the league's decision. The memo said the move is "based on current encouraging trends regarding the prevalence and severity" of the coronavirus.
"Should there be a reason to reimpose aspects of the protocols or to take other measures, we will work closely with clubs, the NFLPA and our respective experts, and local, state and federal public health officials to continue to safeguard the health of the NFL community," the memo stated.
Prosecutors charge tea company with making COVID-19 claims
We're two years into the COVID-19 pandemic, and government regulators are still targeting companies that are making unfounded claims about their products' ability to treat or prevent the coronavirus. 
Three federal agencies - the Justice Department, the Federal Trade Commission (FTC), and the U.S. Food and Drug Administration (FDA) have taken action against B4B Earth Tea LLC. The company is charged with violations of the COVID-19 Consumer Protection Act, the FTC Act, and the Federal Food, Drug, and Cosmetic Act (FDCA).
According to a complaint filed in the U.S. District Court for the Eastern District of New York, the defendants advertised that their herbal tea product, Earth Tea, could prevent or treat COVID-19. However, regulators say the company lacked competent or reliable scientific evidence to support those claims. Further, the defendants allegedly made deceptive statements about a scientific study to bolster their claims. 
The complaint seeks civil penalties and other available equitable relief, as well as an injunction to stop the defendants "from continuing their unlawful marketing and sales of Earth Tea."
Around the nation