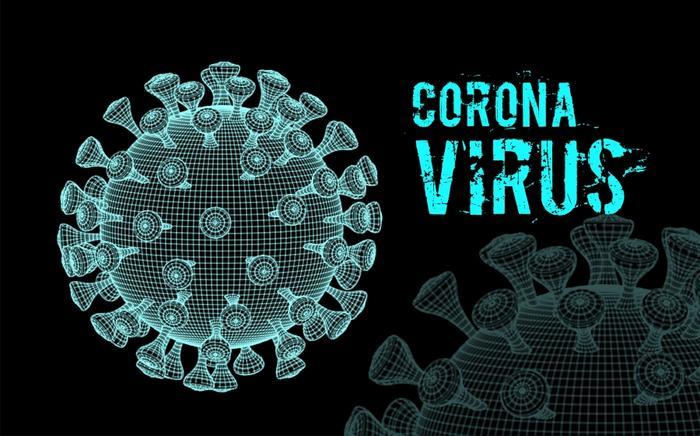 Coronavirus (COVID-19) tally as compiled by Johns Hopkins University. (Previous numbers in parentheses.)
Total U.S. confirmed cases: 190,740 (175,067)
Total U.S. deaths: 4,127 (3,415)
Total global cases: 887,067  (809,608)
Total global deaths: 44,264 (39,454)
Tests to determine who's had the virus
Plenty of people have gotten sick over the winter but aren't sure whether it was a cold or something else. Now, two companies in the U.S. are offering a quick test to detect whether a person has had the coronavirus and recovered.
Such a test could be important for two reasons. First, it could help health officials track the movement of the disease. Second, if someone has recovered, their blood plasma may contain antibodies that could be extracted and used to treat more seriously ill patients. The two firms -- BD and BioMedomics -- say their tests can render results in as little as 15 minutes.
Hard-hit companies cutting 401(k) contributions
If there wasn't enough economic uncertainty among employees, some national businesses hit hardest by the economic fallout of the coronavirus have moved to cut contributions to employees' 401(k) retirement accounts.
The Wall Street Journal names Amtrak, La-Z-Boy, Sabre, and Mattress Firm as companies that have taken that step. It says Macy's -- which has closed all of its stores and laid off much of its workforce -- has joined Marriott International in delaying the employer match until September.
That could be just the tip of the iceberg. The Journal says attorneys and consultants in the field of employee benefits report that many clients have been asking how to reduce or delay the payments.
Here are the health conditions that make COVID-19 more serious
As we've reported throughout the coronavirus health crisis, most people who get sick have very mild symptoms and recover quickly. But some who get it also face a more serious illness, and a small number of those patients lose lung capacity and die.
In a new analysis, the Centers for Disease Control and Prevention (CDC) has identified the underlying health conditions that are most likely to lead to a worse case of the virus. The agency found that nearly a third of patients admitted to a hospital ICU suffered from diabetes.
Another 29 percent had a history of heart disease, and 21 percent had chronic lung disease. The CDC says its analysis is consistent with similar studies conducted in China and Italy.
Cash for small businesses
The Treasury Department and Small Business Administration (SBA) are quickly rolling out emergency relief for businesses with 500 or fewer employees. The emergency loans have two objectives -- to keep businesses afloat and people employed.
Businesses may apply for an SBA 7(a) loan to pay rent, utilities, and payroll for eight weeks. At the end of that time, the loans may be forgiven if the business has not laid off any workers. Participants are eligible for a $10,000 cash advance as early as Friday.
Scam reports surge
The Federal Trade Commission (FTC) reports that there has been a huge increase in consumer grievances related to the coronavirus, with many of them focusing on scams. Since early January, the FTC has received more than 7,800 such reports, with the number doubling in the last week.
The top categories of coronavirus-related fraud reports include travel- and vacation-related reports about cancellations and refunds, reports about problems with online shopping, mobile texting scams, and government and business imposter scams. The agency estimates that coronavirus scams have cost victims $4.77 million so far.
Around the nation
North Carolina: State officials report that there have been 1,536 cases of the coronavirus as of this morning and 10 deaths. More than 150 people in the state were hospitalized with the virus.

Wyoming: As of today, Wyoming holds the distinction of being the only state that has not recorded a death from the coronavirus. But state health officials say the virus is spreading in the state, with new cases reported in Laramie, Natrona, and Fremont counties.

New Jersey: Authorities in Ocean County have charged a couple with child endangerment after they allegedly held a party with dozens of guests, along with the couple's five children. The couple is also accused of violating the governor's lockdown order. "Everyone must respect and follow the law," Ocean County Prosecutor Bradley Billhimer said in a statement.