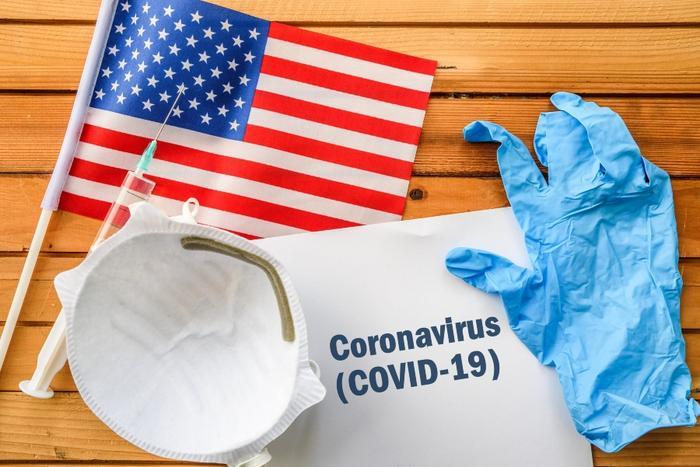 Coronavirus (COVID-19) tally as compiled by Johns Hopkins University. (Previous numbers in parentheses.)
Total U.S. confirmed cases: 9,394,282 (9,309,298)
Total U.S. deaths: 232,742 (231,754)
Total global cases: 47,582,064 (47,370,241)
Total global deaths: 1,217,540 (1,209,172)
Election Day saw record number of COVID-19 cases
Election day was not just a busy day for candidates -- it was also a busy day for the nation's doctors and nurses. The U.S. reported a record 91,530 coronavirus (COVID-19) cases while Americans were casting ballots.
The total is hardly a surprise. The U.S., along with Europe, is in the midst of a significant surge in new cases of the virus. This has also resulted in an alarming increase in hospitalizations in some states.
As a measure of the current surge, statistics collected by the COVID-19 Tracking Project at Johns Hopkins University show that the five highest days for new coronavirus cases have all been since October 29. Health experts have urged Americans to strictly adhere to mitigation measures while warning that the pandemic is entering a dangerous period.
North Dakota Republican wins election despite dying of COVID-19
Voters in North Dakota, one of the nation's hardest-hit states in terms of population, elected Republican Dave Andahl to the state legislature on Tuesday. But Andahl died of COVID-19 last month.
He was a victim of an upsurge in cases in the sparsely populated Midwestern state where 50,000 people have tested positive for the virus. The state's population is around 750,000.
North Dakota's attorney general issued an opinion last month, determining that if Andahl were elected the vacancy would be filled by someone appointed by the state GOP.
Oxford vaccine test results could come next month
Scientists at Britain's Oxford University, who are partnering with drugmaker AstraZeneca on a vaccine candidate, say they believe clinical trial results could be available before the end of the year.
Reuters reports that researchers are preparing for the final steps in the process, which involve having government regulators carefully review the data and decide whether the vaccine should be approved and distributed to the public.
The vaccine candidate produced by Oxford and AstraZeneca is expected to be one of the first from major pharmaceutical companies to complete the testing process and be submitted for regulatory approval. Pfizer and BioNTech's candidate is also reportedly near the end of the process.
Delirium and confusion are common early coronavirus symptoms
Despite the fact that people have been getting infected with the coronavirus for several months, doctors continue to refine procedures leading to diagnosis. Researchers at Universitat Oberta de Catalunya (UOC) have published a paper stating that delirium accompanied by fever is often an early symptom of COVID-19.
Loss of sense of smell and taste are also early symptoms that occur in many patients who test positive for the virus. The researchers say delirium may occur even earlier.
"Delirium is a state of confusion in which the person feels out of touch with reality, as if they are dreaming," said UOC researcher Javier Correa, who carried out this study at the University of Bordeaux in France. "We need to be on the alert, particularly in an epidemiological situation like this, because an individual presenting certain signs of confusion may be an indication of infection."
Pandemic takes down Pet Valu, Inc.
Pet Valu, a specialty retailer of pet food and pet supplies, says it is winding down its U.S. operations as it becomes another victim of the coronavirus pandemic. The company said it expects that all of its 358 stores and warehouses in the Northeastern and Midwestern U.S., as well as its corporate office in Wayne, Pa., will close by the end of the wind-down process.
The closing does not affect stores in Canada. The company stressed that all of its U.S. stores are still open and will remain open during the wind-down process. Starting today, U.S. customers will no longer be able to place orders on the Pet Valu U.S. e-commerce site.
"The company's stores have been significantly impacted by the protracted COVID-19-related restrictions," said Jamie Gould, Pet Valu's recently appointed chief restructuring officer. "After a thorough review of all available alternatives, we made the difficult but necessary decision to commence this orderly wind down."
Around the nation
Massachusetts: In an effort to tamp down a spike in coronavirus cases in the state, Gov. Charlie Baker has reinstituted a number of restrictions on personal activity. Among them are curfews for businesses and nighttime stay-at-home orders for citizens.
Illinois: Cases of the virus have spiked this week. State health officials report another increase in the seven-day rate of positive tests, as well as 6,516 new cases of coronavirus and 68 deaths within the last 24 hours.

Colorado: State officials have handed local authorities more discretion in setting COVID-19 policies in their jurisdictions, including how children should attend school. "This clarifies that local districts are able to make determinations on how to structure the format of education based on local factors," the state health department said in a release.