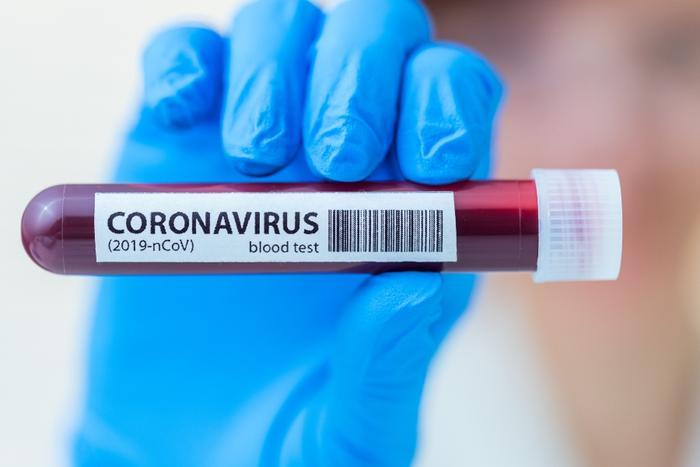 Coronavirus (COVID-19) tally as compiled by Johns Hopkins University. (Previous numbers in parentheses.)
Total U.S. confirmed cases: 1,259,777 (1,231,992)
Total U.S. deaths: 75,852 (73,573)
Total global cases: 3,877,914 (3,784,085)
Total global deaths: 270,537 (264,679)
New hope for an antibody treatment
On the heels of regulatory approval of a coronavirus (COVID-19) vaccine trial, Sorrento Therapeutics and Mount Sinai Health have announced they are working on developing an antibody cocktail against the virus. The drug would not be a vaccine, but scientists say it could protect against the disease for about two months.
"The collaboration between Mount Sinai and Sorrento aims to generate antibody products that would act as a 'protective shield' against SARS-CoV-2 coronavirus infection, potentially blocking and neutralizing the activity of the virus in naïve at-risk populations as well as recently infected individuals," the two organizations said in a news release.
If approved by the U.S. Food and Drug Administration (FDA), it's expected that the antibody cocktail, known as COVI-SHIELD, will be offered to people returning to work and as a therapeutic to those who have been exposed to the coronavirus.
Unprecedented job loss in April
An economy that had produced hundreds of thousands of new jobs each month through February suffered record job loss in April. The Labor Department reports that the economy lost 20.5 million jobs last month. The unemployment rate shot up to 14.7 percent.
To put those numbers in perspective, the economic shutdown caused by the coronavirus wiped out the same number of jobs in the month of April that were created over the previous 10 years.
Ironically, health care workers suffered some of the steepest job cuts last month. That's because hospitals and other medical facilities stopped elective procedures and doctors' and dentists' offices closed their doors. 
Your favorite restaurant may never reopen
The hospitality industry --primarily bars and restaurants -- has been among the hardest hit by the coronavirus-induced economic shutdown. While some restaurants have stayed open serving takeout and delivery orders, others have closed -- many of them for good.
A survey by the National Restaurant Association shows operators expect April losses to total more than $50 billion. Combined with the estimated $30 billion in lost sales in March, the restaurants could see combined losses of $80 billion for the two months -- and up to $240 billion by the end of the year.
Restaurants forced to close their doors may not be able to reopen in the face of that kind of lost business. The California Restaurant Association has estimated that 30 percent of the state's 90,000 eating establishments will not survive.
Mortgage lenders slam on the brakes
Assuming you're able to find a home you'd like to buy amid the pandemic, it may be even harder in May to get a mortgage than it was last month. Bloomberg reports that lenders have raised underwriting standards yet again, increasing the amount of down payments and minimum credit scores for approval.
Industry analysts say lenders have become more risk-averse because so many people have lost income. They also point to the unintended consequence of the CARES Act, which allows current homeowners to put off making mortgage payments.
Bloomberg cites one model showing mortgage credit availability has dropped by more than 25 percent since the virus began to spread across the U.S.
Ford going back to work
Ford motor company is getting ready to resume vehicle production at plants idled since the coronavirus shutdown began. The automaker is targeting a phased restart for its North America operations beginning May 18, including restarting vehicle production in North America and bringing back the first wave of employees. 
"We've been working intently with state and federal governments, our union partners, and a cross-section of our workforce to reopen our North American facilities," said Jim Farley, Ford's chief operating officer. "We have reopened our facilities in China, successfully begun our phased restart in Europe, and have been producing medical equipment in Michigan for more than six weeks."
Ford used one of its plants in Michigan to turn out respirators for health care workers and partnered with other manufacturers to build ventilators for hospitals.
Around the nation
North Carolina: As the state begins to reopen, thrift stores are clearing space for an expected surge in donations. "In the last five days, we have had an unbelievable surge in donations, as you would expect," said one store operator, who told a Raleigh TV station that people have spent their time at home cleaning out closets.

Michigan: Gov. Gretchen Whitmer has extended the state's stay at home order until May 28. The state has already been marked by widespread protests from business owners who say the shutdown is contributing to unsustainable losses.

Utah: Churches throughout the state will be allowed to reopen under revised guidelines. However, officials say members of the congregation must continue to practice social distancing during worship services.