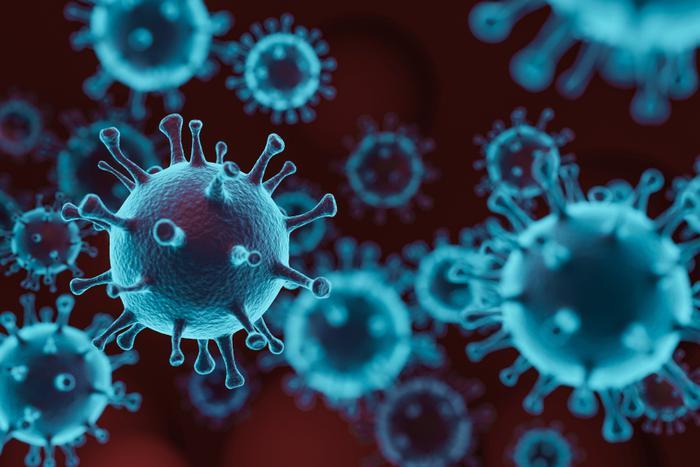 Coronavirus (COVID-19) tally as compiled by Johns Hopkins University. (Previous numbers in parentheses.)
Total U.S. confirmed cases: 3,774,769 (3,712,604)
Total U.S. deaths: 140,563 (140,120)
Total global cases: 14,538,115 (14,317,239)
Total global deaths: 606,922 (602,865)
Is it one coronavirus or six?
From the very beginning, people who have been diagnosed with the coronavirus have reported wildly different symptoms. Now, British researchers say that may be because there are six different types of the virus.
A team of researchers at King's College London found that the six types of the virus were associated with different levels of severity of infection, and with the likelihood of a patient needing help with breathing -- such as oxygen or ventilator treatment -- if they are hospitalized.
Types one through three were associated with fairly mild symptoms. A patient could be expected to recover fairly quickly from these variants, with symptoms no more severe than a cold or a case of the flu.
Types four through six were the most severe, with patients often needing hospital care. If borne out by further research, this could explain why some young COVID-19 patients require hospital care and, in some cases, die.
Vaccine produced at Oxford shows early promise
A coronavirus (COVID-19) vaccine candidate developed by Oxford University and AstraZeneca reportedly produced a strong immune response in a large, early-stage human trial. The preliminary results were published today in the British medical journal The Lancet.
The vaccine is made up of genetic material from the coronavirus and a modified adenovirus. There were more than 1,000 participants in the test.
One researcher, Dr. Adrian Hill of Oxford's Jenner Institute, told CNBC that the strong immune response means the vaccine is more likely to provide protection against the virus, but he cautioned that more testing is required.
Protein treatment hailed as 'breakthrough'
In the absence of an approved vaccine, treatments that can keep people out of intensive care units (ICUs) has become critically important. A British biotech firm claims it has achieved "breakthrough" results to this end by using a certain protein. 
Patients with the coronavirus inhaled the protein using a nebuliser in an effort to stimulate an immune response. Synairgen reports that the initial results of a clinical trial using the treatment reduced the odds of a patient in a hospital developing a severe form of the disease and requiring ventilation by 79 percent.
The company further reports that patients were two to three times more likely to recover to the point where everyday activities were not affected by the virus.
A greater threat to young people
If young people have shown a rather cavalier attitude toward the coronavirus, it's probably because they've been told they face less of a risk. It's true that older adults are at greater risk from the virus, but a new study suggests that young people may be more vulnerable than they think.
Researchers at the University of California San Francisco (UCSF) Benioff Children's Hospitals studied approximately 8,400 men and women ages 18 to 25 and concluded that overall "medical vulnerability" was 33 percent for males and 30 percent for females. That means one in three young adults with the disease could end up in the hospital.
FDA reauthorizes Quest Diagnostics test
The U.S. Food and Drug Administration (FDA) has reissued an emergency use authorization (EUA) to Quest Diagnostics to authorize its Quest SARS-CoV-2 rRT-PCR test for use with pooled samples containing up to four individual swab specimens.
"This EUA for sample pooling is an important step forward in getting more COVID-19 tests to more Americans more quickly while preserving testing supplies," said FDA Commissioner Dr. Stephen M. Hahn 
Hahn said sample pooling becomes more important as infection rates decline and more people begin to be tested.
Around the nation
New York: New York City entered Phase 4 of its reopening today, the last region of the state to do so. Low-risk outdoor venues like zoos are reopening but with strict capacity limits. Sports teams will also be allowed to return to the field but without fans in the stands. 

Arizona: Teachers groups are asking Gov. Doug Ducey to not reopen schools as scheduled. They're asking that kids be kept out of the classroom until at least October. As of now, the state plans to reopen schools next month.

Louisiana: A state program offering rent assistance to citizens financially impacted by COVID-19 was suspended after only four days. Officials say they were overwhelmed by 40,000 applications. The program was designed to help 10,000 residents.