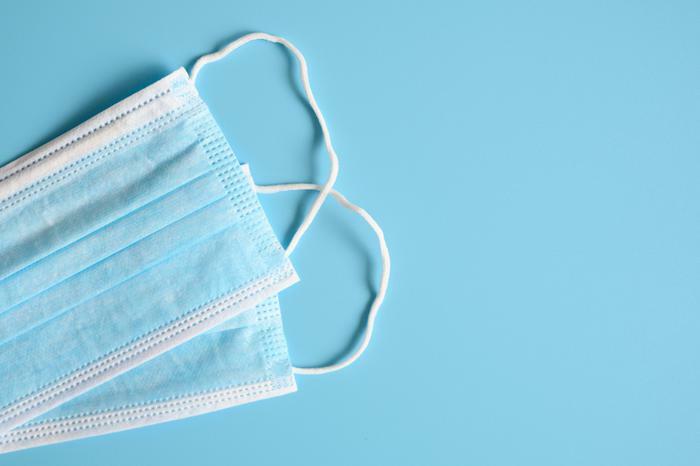 Coronavirus (COVID-19) tally as compiled by Johns Hopkins University. (Previous numbers in parentheses.)
Total U.S. confirmed cases: 28,763,373 (28,725,592)
Total U.S. deaths: 518,530 (517,006)
Total global cases: 115,331,329 (114,912,129)
Total global deaths: 2,562,739 (2,552,687)
Four states have now rolled back mask mandates
With coronavirus (COVID-19) cases on the decline across most of the country, four states have now decided it's safe to take off the masks. In addition to Texas and Mississippi, which announced the decision Tuesday, Montana and Iowa have told residents it's time to get back to normal.
While state mandates are ending, consumers need to keep a mask handy when they go shopping. Major retailers, such as Kroger, Best Buy, and Kohl's, say their in-store mask mandates will continue to be enforced.
The decision has produced criticism from public health officials who say it's too early to get back to normal because vaccinations are still in the early stages. But Texas Gov. Greg Abbott told CNBC today that the change isn't that significant since Texas lacked the means to enforce the mandate.
Fewer Americans may receive a $1,400 check
Congress appears ready to pass the latest stimulus bill containing $1,400 for each American, but possible changes to the bill could mean fewer Americans would receive the payment. President Biden said he is open to a compromise with more moderate Democrats in the Senate who think the money should be more targeted.
In a meeting with some Democrats, Biden reportedly agreed to back new language that would lower the income threshold for people receiving the payments. Various media outlets have reported different levels, but it appears the changes would be fairly minor.
The previous cutoff points for receiving the payments -- part of the $1.9 trillion package -- were incomes of $100,000 for individuals and $200,000 for couples.
Weekly jobless claims rise less than expected
The number of Americans filing new claims for unemployment benefits rose last week, but the increase was less than expected. That suggests that the labor market may be holding up as the pandemic nears the one-year mark.
The Labor Department reports that first-time filings for unemployment insurance in the week ended Feb. 27 totaled a seasonally adjusted 745,000. Market analysts had settled on a consensus reading of 750,000.
In even better news, Americans continuing to receive jobless benefits fell for another week. Continuing claims decreased by 124,000 to just under 4.3 million. 
How effective is the vaccine?
More than 50 million Americans have gotten a COVID-19 vaccination so far. Is there any way to tell if it's working? Officials say nursing homes may provide a clue.
Residents and staff at long-term care facilities were the first to begin receiving vaccinations in late December. Data from the Centers for Disease Control and Prevention (CDC) suggests that cases of the virus have fallen sharply in these facilities.
That's encouraging, but Dr. Joe Eron of the University of North Carolina School of Medicine says it may take at least 60 percent of the population being inoculated to know for sure whether the vaccine is having an effect.
COVID-19 convinces Disney it needs fewer stores
Americans turned to online shopping in huge numbers over the last year, and the Walt Disney Company has decided that trend will last long beyond the pandemic. The company has announced that it is closing 20 percent of its Disney stores in North America and will continue to emphasize eCommerce.
Disney has provided few details about which stores will be closed, but it has indicated which ones won't be affected. Stores located in Disney parks and the "store-in-store" locations it has established inside Target stores are likely safe for now.
That leaves Disney stores located in shopping malls, where space is expensive and foot traffic has fallen sharply in the last 12 months.
Around the nation
New York: The bright lights of Broadway are coming back on. The state has announced that entertainment venues, such as the Lincoln Center and Broadway theaters, can reopen at reduced capacity beginning April 2. They've been closed for almost a year.

South Dakota: State Health Secretary Kim Malsam-Rysdon says non-residents are crossing the border in search of COVID-19 vaccinations, and she plans to put a stop to it. Officials say the out-of-staters are being lured by the state's plentiful supply of vaccine doses and efficient distribution.

Connecticut: State health officials are keeping a wary eye on hospitalizations, which have fallen dramatically in recent weeks but ticked up this week. The state's rate of positive coronavirus tests remains below 3 percent.