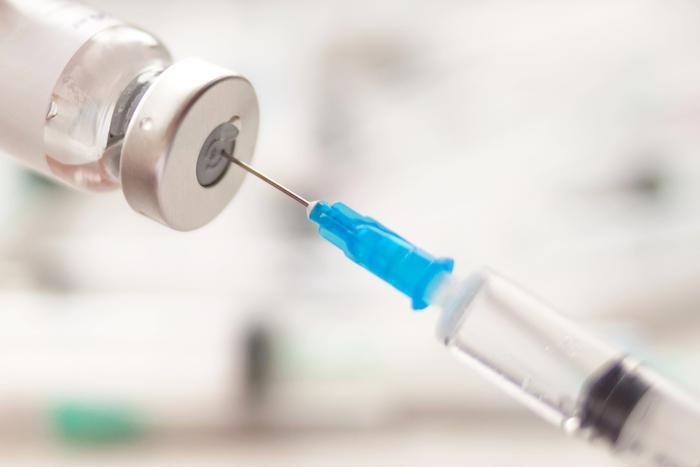 Coronavirus (COVID-19) tally as compiled by Johns Hopkins University. (Previous numbers in parentheses.)
Total U.S. confirmed cases: 16,545,465 (16,280,842)
Total U.S. deaths: 301,264 (299,370)
Total global cases:  73,070,972 (72,446,947)
Total global deaths: 1,626,712 (1,615,421)
FDA finds Moderna vaccine 'highly effective'
There is more good news on the vaccine front. The U.S. Food and Drug Administration (FDA) said today that the coronavirus (COVID-19) vaccine developed by Moderna has been found to be "highly effective," confirming the results of the drugmaker's clinical trial. 
The FDA posted Moderna documents with data suggesting that the vaccine could prevent asymptomatic infections after the first of two doses. The company is applying for emergency use authorization (EUA), which could be granted by the end of the week.
If given conditional approval, the Moderna vaccine would add to the vaccine stockpile created by the conditional approval of the Pfizer-BioNTech vaccine, which is already rolling out nationwide.
New York City considers full shutdown
New York City Mayor Bill de Blasio is warning residents that he could order a full economic shutdown of the city if there is no letup in the ever-increasing numbers of coronavirus cases.
"What is increasingly clear is that all forms of restrictions have to be on the table at this point," de Blasio said. "At the current rate we are going you have to be ready now for a full shutdown, a pause like we had back at the end of the spring."
The city has already taken some action, placing a ban on indoor dining at restaurants that took effect Monday. New York Governor Andrew Cuomo agreed with de Blasio's warning, saying residents can avoid a shutdown by observing strict virus mitigation measures.
Bill Gates skeptical of an early end to pandemic
There may be light at the end of the tunnel, but it could be a lot farther away than most Americans hope. That's the assessment from Microsoft co-founder Bill Gates, whose work with the Bill and Melinda Gates Foundation has focused on international health issues.
In an interview with CNN, Gates said the virus could still have an impact on daily life and the economy into 2022. He doesn't believe the nation will be any "closer to normal" until the end of next summer.
"Well, sadly, the next four to six months could be the worst of the epidemic," Gates said, predicting 200,000 additional deaths during that time.
Dominos rewards its frontline workers
Since the beginning of the pandemic, millions of American consumers have depended on Dominos drivers and pizza makers. Delivery personnel for the pizza chain helped keep Americans fed during the initial economic lockdown.
Now, Dominos says it's time to reward them. The company has announced that more than 11,500 company-owned store and supply chain hourly team members and drivers will receive a special bonus in December, an investment totaling more than $9.6 million. Eligible team members will earn up to $1,200 in bonus compensation.
"We have the honor and privilege of being open and operating throughout the U.S. during this crisis, and we recognize that we could not be doing it without the hard work and dedication of our team members," said Domino's CEO Ritch Allison. "This is our way of saying thank you to these remarkable people."
Sharon Osbourne tests positive
Sharon Osbourne, talk show host and the wife of rock star Ozzie Osbourne, says she has tested positive for COVID-19, just the latest celebrity to become infected with the virus.
"I wanted to share [that] I've tested positive for COVID-19," Osbourne wrote on Instagram. "After a brief hospitalization, I'm now recuperating at a location away from Ozzy (who has tested negative) while The Talk is on scheduled hiatus."
Over the weekend, Charlie Pride, a country music star from the 1960s and 1970s, died in Dallas due to complications from COVID-19.
Around the nation
Nevada: Concerns are growing that the state's hospitals won't be able to handle the huge increases in coronavirus cases. Renown Regional Medical Center in Reno is using two floors of its parking garage to handle the overflow of COVID-19 cases.

Pennsylvania: The state imposed new restrictive measures last weekend, but media reports indicate that many businesses -- especially gyms and restaurants -- are not observing them. "We've put these people in a very untenable position," said Gene Barr, president of the Pennsylvania Chamber of Business and Industry. "It's tremendously sad. We're going to see small businesses, businesses of all kinds and sizes going out of business."

Arizona: Things are about to get a lot worse in Arizona, according to a University of Arizona associate professor. "We have now all but locked in a major humanitarian crisis during the Christmas–New Year holiday with hundreds of preventable deaths per week," Dr. Joe Gerald said.