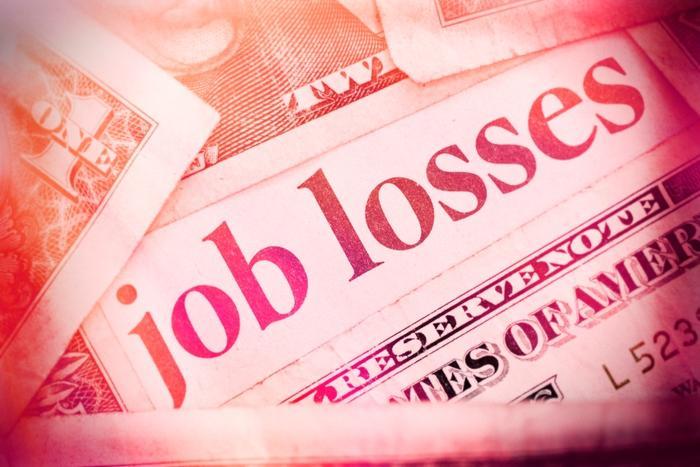 Coronavirus (COVID-19) tally as compiled by Johns Hopkins University. (Previous numbers in parentheses.)
Total U.S. confirmed cases: 7,927,975 (7,864,910)
Total U.S. deaths: 217,155 (215,251)
Total global cases: 38,620,496 (38,275,349)
Total global deaths: 1,093,921 (1,088,051)
Applications for jobless benefits go up again
The Labor Department reports that new claims for unemployment benefits increased last week to 898,000, suggesting the job market is slowing again as the coronavirus (COVID-19) pandemic drags down the economy.
Claims rose by 53,000 from the previous week's revised level, which itself had been revised up by 5,000 from 840,000 to 845,000. Business leaders, including JPMorgan Chase CEO Jamie Dimon, have said the economy needs another round of stimulus from Washington.
Talks between House Speaker Nancy Pelosi (D-Calif.) and the Trump administration have reached an impasse, with the two sides pushing different aid and stimulus proposals.
Kamala Harris staffer tests positive
Democratic vice presidential candidate Sen. Kamala Harris has postponed travel after two people associated with her campaign tested positive for the coronavirus, according to a statement from the Joe Biden campaign.
Liz Allen, Harris' communications director, contracted the coronavirus along with a flight crew member on Harris' campaign plane. The campaign said neither person had recent personal contact with either Harris or Biden.
As a precaution, the campaign canceled Harris' travel through Sunday. The vice presidential candidate had been scheduled to travel for campaign stops in North Carolina, a key swing state, on Thursday.
Health experts: Herd immunity is a 'dangerous' strategy
A growing number of health experts warn that allowing the coronavirus to spread to achieve what is known as "herd immunity" is not the best path to follow. In fact, they say that relying on the strategy could be dangerous.
Dr. Anthony Fauci, head of the White House Coronavirus Task force, called the idea "nonsense." Dr. Thomas Frieden, former director of the US Centers for Disease Control and Prevention (CDC), says trying to achieve herd immunity "misses the basic point that we're all connected." He told CNN that finding an effective vaccine is still the best way to defeat the virus.
Some political leaders have supported the strategy of herd immunity, saying that letting the virus run its course would allow economic activity to resume.
Air filters selling like toilet paper in April
With growing evidence that the coronavirus spreads mainly through the air, businesses and institutions are snapping up air filtration systems. Jim Rosenthat, CEO of Tex-Air Filters, says his phone is ringing off the hook.
"I've been in this business for 20 years and this is the most chaotic time that I've ever had in the air filter business," he told CNBC. 
Rosenthal likened the surge in business to consumers' hoarding of toilet paper in April, reporting a 15 percent increase in sales over last year.
New York's loss is Maine's gain
Since the pandemic-induced lockdown, many New Yorkers have been moving to greener pastures. According to the New York Post, many have found those more inviting horizons in Maine.
Maine's real estate market was already thriving, according to real estate brokers who spoke with the Post. But 2020 has taken it to another level, with much of the new buying activity coming from New York.
"People have called and said, 'Get me any house in Maine,'" Gwyneth Freeman of Better Homes & Gardens, The Masiello Group, told the newspaper.
Around the nation
Illinois: Gov. J.B. Pritzker is warning residents about COVID-19, saying the state is moving in a "concerning direction" as Illinois' coronavirus testing positivity rate continues to rise. The state has released holiday guidance for family gatherings and travel as the pandemic continues.

Michigan:  Michigan legislators have approved a COVID-19 response plan after a state supreme court ruling struck down Gov. Gretchen Whitmer's coronavirus-related executive orders. The package includes an extension of unemployment benefits.

Nevada: Gov. Steve Sisolak has announced that traditional trick-or-treating at the Nevada governor's mansion has been canceled this year due to the pandemic. Meanwhile, state health officials are asking people celebrating Halloween and Día de los Muertos to avoid large gatherings.