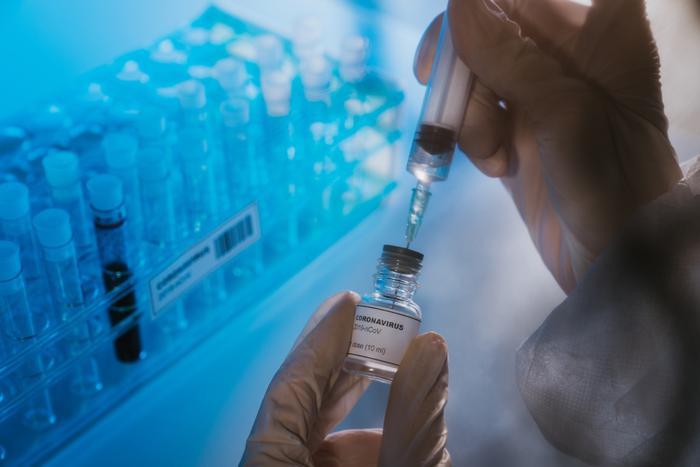 Coronavirus (COVID-19) tally as compiled by Johns Hopkins University. (Previous numbers in parentheses.)
Total U.S. confirmed cases: 4,238,500 (4,212,057)
Total U.S. deaths: 146,968 (146,732)
Total global cases: 16,296,665 (16,128,334)
Total global deaths: 649,662 (645,699)
Moderna begins expedited vaccine trial
Moderna is receiving another $472 million from the U.S. government to expedite a Phase 3 clinical trial of its experimental vaccine against the coronavirus (COVID-19). The Phase 3 study, called the COVE (Coronavirus Efficacy) study, is being conducted in collaboration with the National Institute of Allergy and Infectious Diseases (NIAID) and the Biomedical Advanced Research and Development Authority (BARDA).
The study will involve 30,000 participants who will receive two doses of the vaccine or a placebo. Participants won't know whether they have the vaccine or placebo. They'll then be monitored as they go about their daily lives in areas of high infection.
"We are indebted to the participants and investigators who now begin the work of the COVE study itself," said CEO Stéphane Bancel. "We look forward to this trial demonstrating the potential of our vaccine to prevent COVID-19, so that we can defeat this pandemic."
Survey finds Americans concerned about returning to the office
The latest IBM Institute for Business Value (IBV) survey of U.S. consumers suggests that Americans still have worries about returning to the workplace while the pandemic continues. Compared to the June survey, Americans appear to be slightly more cautious about being back among their co-workers.
"The results from our ongoing survey underscore that consumer attitudes continue to shift as the effects of the virus fluctuate around the country, and consumers are preparing themselves for more permanent changes in behavior," said Jesus Mantas, senior managing partner, IBM Services. 
The findings appear to reinforce an emerging consensus among businesses that a remote workforce has been surprisingly productive. Some business leaders have suggested some elements of the workforce will continue to operate remotely. Google today extended its work from home policy through summer 2021.
Scientists find 21 potential treatments for COVID-19
Drug companies are working to find new treatments for the coronavirus, but an international team of scientists says there are plenty of existing drugs that may do the job. The scientists analyzed drugs that appeared to block the replication of the virus causing COVID-19. They narrowed down the list to 21 drugs that were effective against the virus at concentrations that could safely be given to patients.
The scientists — led by Sumit Chanda, Ph.D., professor at Sanford Burnham Prebys Medical Discovery Institute — discovered that four drug compounds worked in concert with remdesivir, a current standard-of-care treatment for the coronavirus.
"Remdesivir has proven successful at shortening the recovery time for patients in the hospital, but the drug doesn't work for everyone who receives it. That's not good enough," Chanda said.
Economists see COVID-19 setting back employment gains
A Reuters survey of economists shows that there is a rising level of pessimism about the economy's short-term prospects, particularly in hiring. Employment rebounded sharply in May and June, but many economists don't expect that to continue.
As states deal with a surging number of coronavirus cases, some have backtracked from their reopening plans. Some, like California, have ordered many businesses that had reopened to close again.
The poll showed a majority of economists either downgraded their forecasts or left them unchanged from last month. Goldman Sachs Chief Economist David Mericle said a delay in reopening the economy "might cause longer-term damage to businesses and the labor market."
Alabama church event produces 40 cases of the virus
The pastor of a Baptist church in Alabama reports that 40 members of his congregation who attended a nearly week-long revival meeting have tested positive for the coronavirus.
"The whole church has got it, just about," Pastor Daryl Ross told AL.com.
Ross said the church practiced social distancing during the church service but did not require anyone to wear a mask. It also did not discourage congregation members from shaking hands or embracing.
Around the nation
Minnesota: Gov. Tim Walz's order requiring residents to wear masks in public took effect over the weekend. Minnesota joins 30 other states requiring face coverings while in indoor public spaces.

Florida: Florida has now edged past New York when it comes to the total number of coronavirus cases in the state. More than 423,000 people have tested positive, putting Florida in second place behind California.

Texas: Some of the states that experienced surges in coronavirus cases in June are getting some relief at the end of July. Health officials in Texas report that new cases of the virus have declined over four straight days.