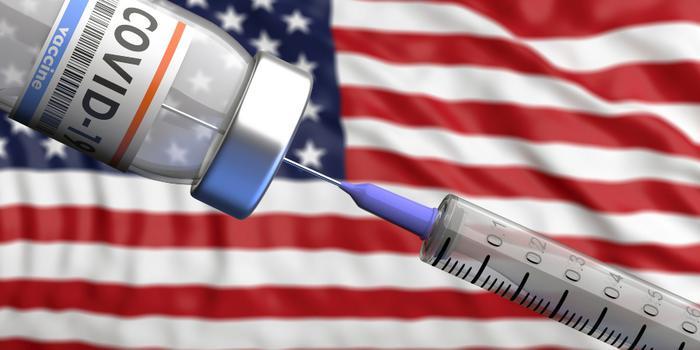 Coronavirus (COVID-19) tally as compiled by Johns Hopkins University. (Previous numbers in parentheses.)
Total U.S. confirmed cases: 6,640,540 (6,600,566)
Total U.S. deaths: 197,091 (196,103)
Total global cases: 29,925,969 (29,624,865)
Total global deaths: 942,076 (936,313)
Mixed messages on vaccine availability
As we reported in this space Wednesday, the Trump administration promised a speedy, nearly overnight rollout of any approved vaccine. But that message was contradicted the same day by the director of the Centers for Disease Control and Prevention (CDC), who told Congress it might be next summer before a vaccine is widely available.
President Trump said at a press briefing that Dr.Robert Redfield was mistaken when he said it might be a year from now before a vaccine is readily available to the general population. 
Redfield said that while a vaccine might be available by the end of this year, it will first be given to first responders and the most vulnerable population. He said it will take several months to produce and distribute enough for the entire country.
Lilly to team with Amgen to produce antibody drug supply
After reporting positive results for its antibody drug to treat the coronavirus (COVID-19), Eli Lilly is now figuring out how to produce a lot of it. Today, the drug company announced a deal with Amgen to work together to significantly increase the supply capacity available for Lilly's potential COVID-19 therapies. 
The two companies say their collaboration will allow them to quickly scale up production and serve many more patients around the world should one or more of Lilly's antibody therapies prove successful in clinical testing and receive regulatory approval.
"Increasing the manufacturing capacity for our neutralizing antibodies through this collaboration with Amgen is a crucial next step, and together we hope to be able to produce many millions of doses even next year," said Dr. Daniel Skovronsky, Lilly's chief scientific officer.
New unemployment claims continue to fall
The Labor Department reports that initial claims for unemployment benefits fell by 33,000 last week, with total claims still well below 1 million, at 860,000. More importantly, continuing claims also went down, falling by nearly 1 million to 12.6 million.
Both numbers hit record highs in the early spring as the coronavirus pandemic led to a nationwide shutdown. Businesses have been slow to reopen, and many are working with fewer employees.
Economists say a number of factors may be holding back the labor market, including offices that remain closed in major cities. The sharp reduction in the downtown population on workdays has made it hard for many businesses to operate.
Expert: holiday travel will be different this year
People planning to travel to see friends and family over the holidays are likely making their plans now. But Dean Headley, co-author of the Airline Quality Rating, cautions that a lot can change between now and then because of the coronavirus
Headley says airlines have already said that they plan to furlough thousands of pilots before the end of the year. As a result, many carriers may reduce the number of flights they're offering. That creates a potential headache for those who book passage on those flights.
Beyond the concern for safely traveling, Headley says the issues of fewer flights, altered schedules, and dropped destinations should be considered when thinking about holiday travel.
Play ball!
The Big Ten Conference, one of two major conferences to cancel its football season earlier this year because of the coronavirus, has decided to play some games after all.
According to the conference's announcement on Wednesday, the shortened season will begin Oct. 23 and consist of eight games, lasting until a conference championship in December. The conference presidents said they reversed their previous decision after considering new medical data.
According to ESPN, the Big Ten can still finish its season and crown a champion in time to be considered for a semifinal spot, but it has to be approved by the playoff's management committee.
Around the nation
New York: The New York City Council has approved a measure to help struggling restaurants hampered by the coronavirus. The measure allows restaurants to tack on a 10 percent surcharge to each restaurant check.

Indiana: College students are fueling coronavirus numbers in some states, but health officials in Indiana are raising concerns about high school students. They say high school students account for about 19 percent of the most recent cases in the state.

Florida: Despite the spike in cases in states that have loosened regulations, the backlash against face masks continues, at least in Florida. A group of anti-mask protestors recently marched through a South Florida Target playing the song "We're Not Going to Take It."