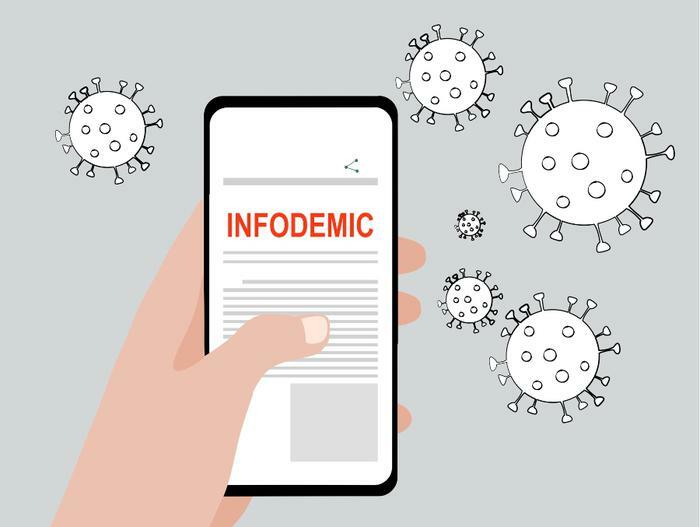 Coronavirus‌ ‌(COVID-19)‌ ‌tally‌ ‌as‌ ‌‌compiled‌‌ ‌by‌ ‌Johns‌ ‌Hopkins‌ ‌University.‌ ‌(Previous‌ ‌numbers‌ ‌in‌ ‌parentheses.)‌ 
Total‌ ‌U.S.‌ ‌confirmed‌ ‌cases:‌ 33,951,558 (33,921,025)‌
Total‌ ‌U.S.‌ ‌deaths:‌ 608,152 (607,863)
Total‌ ‌global‌ ‌cases:‌ 188,565,395 (188,015,773)
Total‌ ‌global‌ ‌deaths:‌ 4,061,263 (4,052,630)‌
Surgeon General Murthy wages war on misinformation
Posting something on social media might seem harmless enough, but U.S. Surgeon General Vivek Murthy says it could do great harm if it's some unverified piece of nonsense about the coronavirus. In an interview with NPR, he called misinformation "an urgent threat."
Murthy said erroneous information about the vaccines has spread on social media because people, often without giving it much thought, have shared it with others who might not even know its source.
"COVID has really brought into sharp focus the full extent of damage that health misinformation is doing," Murthy said. "Every life that is lost to COVID-19 when we have vaccines available, is a preventable tragedy,"
Unemployment claims fall to new pandemic low
Fewer people are losing jobs as the economy continues to ramp up. The Labor Department reports that initial claims for unemployment benefits fell to 360,000 last week, the lowest number since the pandemic shut down the economy in March 2020.
Two weeks ago, there were 386,000 new claims for benefits. Since the beginning of the year, claims have mostly trended lower.
The number of people still drawing unemployment benefits also continues to fall but remains elevated as many states continue to pay an extra $300 a week in benefits. According to a poll conducted by Axios, an estimated 1.8 million Americans have turned down job offers because of the benefits they receive.
U.S. Olympic basketball player on COVID-19 protocols
Olympic officials say they have taken every precaution possible against COVID-19, but as the postponed Olympic games are about to get underway in Tokyo, a USA basketball player has been placed on COVID-19 protocols and may miss much of the action.
"A member of the USA Basketball Men's National Team has been placed under USA Basketball's health and safety protocols," a team statement said.
Though the team did not identify the player, two media reports said the player is Washington Wizards guard Bradley Beal. The games were supposed to be played in 2020 but were postponed because of COVID-19 risks.
Around the nation