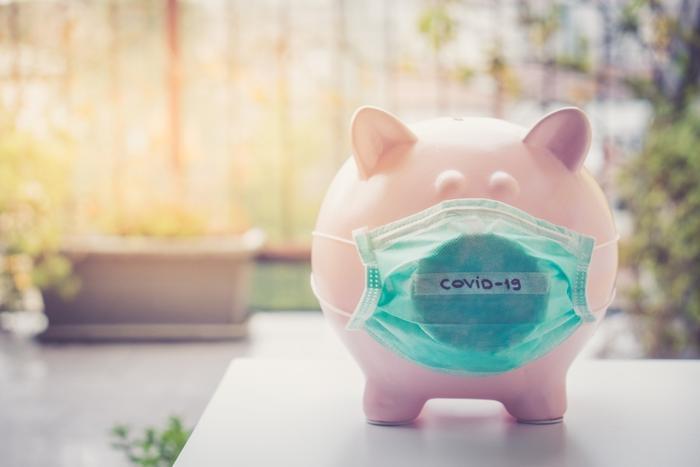 Coronavirus (COVID-19) tally as compiled by Johns Hopkins University. (Previous numbers in parentheses.)
Total U.S. confirmed cases: 5,446,223 (5,408,268)
Total U.S. deaths: 170,586 (170,131)
Total global cases: 21,927,114 (21,720,713)
Total global deaths: 775,000 (776,127)
Millennials bearing the heaviest financial burden
The coronavirus has taken a financial toll on millions of Americans, but new research suggests millennials have been hit the hardest. The multi-generational poll from Healthinsurance.com shows that 60 percent of millennials have been impacted financially, more than any other age group.
Fifty-two percent of millennials said they have been forced to postpone receiving medical care during the pandemic because of the cost.
Baby boomers were the least impacted generation, with only 37 percent reporting financial hardships during COVID-19. Across three generations, three in 10 respondents say they or someone they know has lost their health insurance during the COVID-19 pandemic. 
University of North Carolina pivots after one week
The University of North Carolina (UNC) at Chapel Hill opened classes last week with on-campus instruction. This week, after an outbreak of the coronavirus (COVID-19) among the student body, the school pivoted to online instruction.
As of Monday, UNC reported 135 new cases since the start of school, including 130 among students, with multiple separate clusters. More troubling was the number of tests that yielded positive results --13.6 percent between August 10 and August 16.
"As much as we believe we have worked diligently to help create a healthy and safe campus living and learning environment, we believe the current data presents an untenable situation," university officials said in a joint statement.
New York preparing to reopen gyms
After they remove the cobwebs from the treadmills, gyms in New York will be opening again next week for the first time in five months. The gyms, along with restaurants, were among the first facilities to close during the pandemic.
Gov. Andrew Cuomo said gyms can resume operations at 33 percent of their capacity, as long as they comply with state health requirements. Visitors and staff will be required to wear masks inside the facilities, and gyms will be subject to new ventilation requirements. 
Cuomo said the reopening of athletic facilities is being made possible by New York's tough coronavirus mitigation measures, which have resulted in a significant drop in cases and hospitalizations in the state.
Quest Diagnostics promises speedier test results
Quest Diagnostics, one of two major testing laboratories in the U.S., is promising that it has its coronavirus testing timelines under control.
In a statement, the company said it has cut its turnaround time for coronavirus diagnostic tests from more than seven days to one to two days. It's a reversal from a couple of weeks ago when the company warned that it might not be able to keep up with COVID-19 tests in the midst of the flu season.
"We now have ample capacity to accommodate incoming orders," the company said in a statement.
Study: Nurses were already burned out before COVID-19
A new study in BMJ Quality & Safety suggests that many hospitals in New York and Illinois were understaffed right before the first surge of critically ill COVID-19 patients, putting those institutions at a disadvantage as they tried to cope with the unfolding health care crisis.
The study concluded that New York City, an international gateway to the U.S. with three major international airports and the early epicenter of the COVID-19 surge, was particularly ill-equipped to handle the cases, with nursing staff at hospitals already being overworked.
"Half of the nurses right before the COVID-19 emergency scored in the high burnout range due to high workloads, and one in five nurses said they planned to leave their jobs within a year," said lead author Karen Lasater, PhD, RN, and assistant professor at the University of Pennsylvania School of Nursing. 
Around the nation
Arizona: The school year has gotten off to a rocky start in Arizona. One large school district called off plans to reopen this week after teachers staged a "sick out" on Monday, the day classes were set to resume.

Texas: Young people aren't the only ones feeling the urge to party. A Hillsboro assisted living facility threw a wild party for residents, complete with cocktails and temporary tattoos. But unlike the young people frequenting bars, residents had no contact with anyone on the outside. 

Florida: Infection numbers are moving in the right direction in the Sunshine State. Health officials say the number of new cases reported on Monday was the lowest since mid-June. The number of patients admitted to hospitals with COVID-19 is also falling.