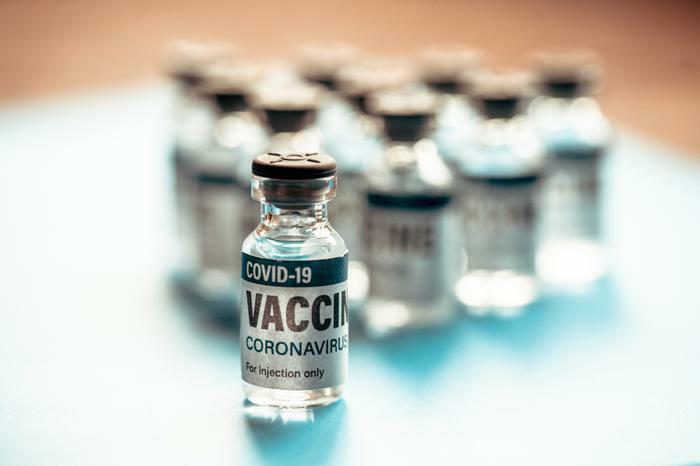 Coronavirus (COVID-19) tally as compiled by Johns Hopkins University. (Previous numbers in parentheses.)
Total U.S. confirmed cases: 28,669,232 (28,609,645)
Total U.S. deaths: 514,842 (513,112)
Total global cases: 114,582,356 (114,240,823)
Total global deaths: 2,541,808 (2,533,323)
Merck will produce Johnson & Johnson's vaccine
Emergency use authorization (EUA) for the Johnson & Johnson vaccine has provided some much-needed ammunition in the war to contain the coronavirus (COVID-19) pandemic. Now, that ammunition supply is being increased.
President Biden announced today that Merck will help its rival drugmaker produce additional supplies of the vaccine. Johnson & Johnson already has 3 million doses on hand that are in the process of being distributed to states.
Health officials are enthusiastic about the Johnson & Johnson vaccine because its simpler logistics may make the vaccine rollout go more smoothly. It requires only a single shot and can be kept in a refrigerator for up to three months.
Retail pharmacies see big benefit in administering vaccine
Retail pharmacies like Walgreens and CVS are already firmly engaged in the COVID-19 vaccination program. While they don't stand to make much money giving shots, The Wall Street Journal reports that they will likely benefit in other ways.
The companies are collecting data from their customers who sign up for vaccination appointments. The patients will be enrolled in their system and will register customer profiles. That information will likely be used to market products and services.
"Every one of these customers is coming through our digital front end, so we have their email, we have their text message, and we have the ability to communicate with them regularly," Jonathan Roberts, CVS' chief operating officer, told The Journal.
No early end to chip shortage
Officials say the shortage of computer chips, caused by the pandemic, will likely exist throughout 2021 because of the long lead-time required to produce semiconductors.
The shortage was caused by a surge in demand for computers and tablets when adults began working remotely and children began attending classes online. The shortage has mostly affected the auto industry, which canceled orders early in the pandemic only to see car sales unexpectedly increase.
President Biden has asked his economic and national security teams to work together to determine where gaps exist in the supply chain and how they can be closed.
Health experts say we aren't out of the woods just yet
Health experts say they're pleased that new cases, hospitalizations, and deaths have trended sharply lower in the U.S. in recent weeks, but they're warning that precautions still need to be taken by the public. And, right on cue, cases ticked up this week.
Newly reported COVID-19 cases totaled 58,812 on Monday, according to the data compiled by Johns Hopkins University. That was higher than the 58,204 cases reported on Sunday but is significantly lower than January's spike.
There were more than 1,500 U.S. deaths on Monday that were linked to the virus -- significantly higher than the 1,007 reported on Sunday. However, hospitalizations continue to trend lower. 
Tobacco and alcohol sales rose during the pandemic
Americans increasingly found solace in their vices during the early days of the pandemic. Alcohol and tobacco sales nationwide rose in the early months of COVID-19, according to a study appearing in the Annals of Internal Medicine today. 
From April to June 2020, researchers found that sales of alcohol increased 34 percent and tobacco product sales jumped by 13 percent when compared to the same months in 2019.
"These are significant jumps, and show that the stress, boredom, and loneliness caused by the pandemic may have led to increased alcohol and tobacco use," said Brian P. Lee, MD, MAS, a hepatologist and liver transplant specialist with Keck Medicine and the USC Institute for Addiction Science, and lead author of the study.
Around the nation
Vermont: Vermont may be one step closer to "normal." Some state workers have been given the all-clear sign and told they can return to the office. But that return is at least a month away, with most employees working remotely until at least May.
Kentucky: Residents and property were threatened when floodwaters recently rose in Kentucky, but the flood also threatened a large batch of COVID-19 vaccine doses in Lee County. Gov. Andy Beshear praised rescuers who used boats to move the precious commodity to safety.
Iowa: The state is preparing to receive more than 25,000 doses of the Johnson & Johnson vaccine and already has a plan to distribute them. The Iowa Department of Public Health will dedicate those doses specifically to frontline workers working and living in congregate settings.