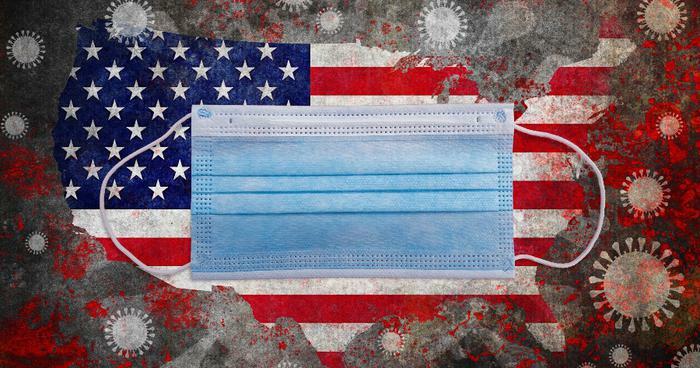 Coronavirus (COVID-19) tally as compiled by Johns Hopkins University. (Previous numbers in parentheses.)
Total U.S. confirmed cases: 25,620,883 (25,466,642)
Total U.S. deaths: 429,870 (426,052)
Total global cases: 101,068,455 (100,441,945)
Total global deaths: 2,180,021 (2,162,333)
Infection rates are plunging as deaths increase
An analysis of government health data shows that new cases of the coronavirus (COVID-19) are rapidly declining even though deaths from the virus are still peaking.
A report from the Department of Health and Human Services (HHS) shows that at least a dozen states are reporting drops of 25 percent or more in new cases of the virus. More than 1,200 counties across the country have reported the same results.
That positive trend has yet to show itself in the death count. January has already become the deadliest month of the pandemic so far with more than 80,000 fatalities attributed to the virus.
Pfizer: Vaccine works against virus variants
Pfizer reports that one of its labs studied the coronavirus mutations recently found in the U.K. and South Africa and matched them up with the company's vaccine. The result? Pfizer said the new strains had only "small impacts" on the vaccine's effectiveness.
The company's scientists say the antibodies were slightly less effective against the variant identified in South Africa. The study has not yet been peer-reviewed.
However, the company's findings are mostly in line with other preliminary results reported in recent weeks by a number of researchers. 
Weekly jobless claims remain elevated
December's rise in layoffs is keeping new claims for unemployment benefits at an elevated level. The Labor Department reports that initial benefit claims totaled 847,000 last week -- a big number but less than the previous week's revised total of 914,000.
Another important number -- continuing claims for benefits -- was also lower than the previous week, coming in at 4.771 million instead of the 5.088 million that economists expected. 
Layoffs began rising in October when a spike in new cases of the virus caused a number of states to order certain businesses -- mostly restaurants -- to curtail their operations.
Lowe's rewards associates again with bonuses
As one of the "essential businesses" during the pandemic, Lowe's stores have remained open, and its employees have been on the front lines helping customers maintain their homes. The home center retailer has announced that it's rewarding its employees with another round of bonuses.
Full-time hourly associates will receive $300 and part-time and seasonal associates will receive $150. This will be the seventh bonus or special payment Lowe's has provided to hourly associates during the pandemic.
"We are honored to be an essential business to help our customers keep their homes safe and functional during these very challenging times," said Marvin Ellison, Lowe's president and CEO.
"We're pleased to provide this additional bonus to support our current associates and excited to welcome these new associates so we can better serve customers across the country."
Cigarettes enjoy a pandemic revival
The number of Americans who smoke has been in freefall for years, but the pandemic has led to people lighting up again.
Industry statistics show that cigarette sales had been falling about 5 percent each year. That stopped last year when cigarette sales finished 2020 at about the same level as in 2019.
Cigarette maker Altria said the change wasn't because of new smokers but likely because current smokers bought more cigarettes last year. By staying at home, they had more opportunities to light up and more money to spend on cigarettes since they weren't buying as much gasoline.
Around the nation
New York: Indoor dining in New York City was suspended again in December amid a huge rise in cases of the virus, but there are indications that restaurants could open again. Gov. Andrew Cuomo said the state could allow dining at 25 percent capacity, but officials need to determine "how and when you do that."

Indiana: Retail pharmacies are getting more involved in the vaccine rollout. Kroger announced that it ill offer COVID-19 vaccines at 45 Indiana pharmacies in 16 counties.

Nevada: The state reported 1,020 new cases of the coronavirus on Wednesday, and health officials took heart at the fact that the trend is moving lower. The number was below the 14-day moving average of 1,144 cases daily but ended a two-day streak of reported cases below 1,000. The number of reported deaths was above the two-week moving average of 18 per day.