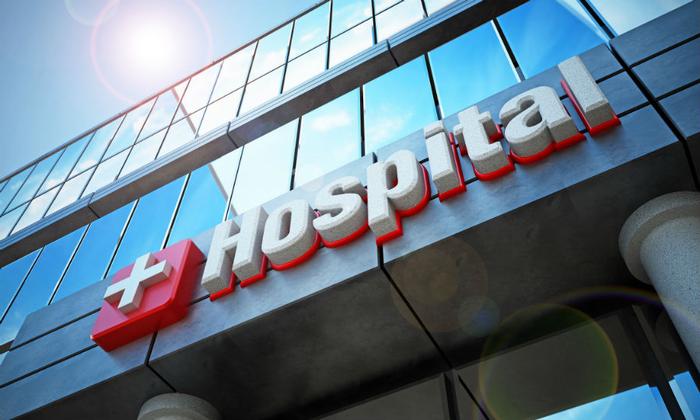 Coronavirus (COVID-19) tally as compiled by Johns Hopkins University. (Previous numbers in parentheses.)
Total U.S. confirmed cases: 10,421,678 (10,272,929)
Total U.S. deaths: 241,949 (239,896)
Total global cases: 52,331,462 (51,684,237)
Total global deaths: 1,287,966 (1,275,995)
Hospitals at the breaking point
The daily increase in coronavirus (COVID-19) cases in the U.S. -- and there have been more than 100,000 each day this month -- is taking a toll on the nation's hospitals, which faced the same crisis in the early days of the pandemic.
On Wednesday, the number of hospitalized patients exceeded 65,000, according to the COVID-19 Tracking Project. It broke the record set the day before, and no one expects that it will remain intact for very long.
Epidemiologists say many of the new infections have been among young people, many of whom rarely need hospital treatment. But they say young people are passing it on to older people, who are more vulnerable to the virus and usually need a hospital's care.
Here's where you're most at risk of getting COVID-19
Cases of COVID-19 are rapidly increasing all across the country, seemingly without rhyme or reason. But new research is shedding light on infection risks and identifying where you're most likely to get the virus.
Researchers at Stanford and Northwestern created models that predict where infection risks are the highest. They include full-service restaurants, gyms, hotels, cafes, religious organizations, and limited-service restaurants.
"Infections are happening very unevenly — that there are about 10 percent of points-of-interest that account for over 80 percent of all infections, and these are places that are smaller, more crowded and people dwell there longer," Jure Leskovec, an associate professor at Stanford University, told reporters.
Pfizer's vaccine could present logistical challenges
Pfizer's announcement Monday that its vaccine candidate proved to be highly effective has given the world hope that the coronavirus pandemic can be overcome. But getting a vaccine to the global population always poses challenges.
Medical experts say that in the case of Pfizer's vaccine, the challenges are bigger than usual. Pfizer's vaccine must not only be transported around the country, but it has to be kept at subzero temperatures at all times.
Just how cold must the vaccine be kept? Minus 70 degrees Celsius or below. Breaking the cold chain could render the vaccine useless, experts say. 
Cruise lines may still face stormy seas
Pfizer's vaccine news was a much-needed pick-me-up for the travel and hospitality industries that have been devastated by the pandemic. But the worst may not be over yet.
At midweek, a passenger on SeaDream Yacht Club's SeaDream 1 reportedly tested positive for COVID-19. Gene Sloan, a senior reporter for cruise and travel at The Points Guy, reported that he was aboard the ship. 
The ship turned back and returned to port. It was on its first sail since March, when the pandemic effectively shut down the cruise line industry.
Unemployment claims keep falling
The Labor Department reported today that initial claims for unemployment benefits totaled 709,000 last week, 48,000 fewer than the week before. Economists say the numbers are moving in the right direction and suggest that the job market, disrupted by the coronavirus, is beginning to recover.
While new claims reflect recent layoffs, continuing claims provide a picture of overall employment. In the most recent week, continuing claims totaled  21,157,111, a decrease
of 374,179 from the previous week.
Around the nation
New York: Gov. Andrew Cuomo has reimposed new restrictions on bars, restaurants, and gyms as the state grapples with a big increase in COVID-19 cases. "Any establishment with a state liquor license, including bars and restaurants, must close" for in-person dining at 10 p.m. starting on Friday night, Cuomo said in his announcement.

Ohio: Gov. Mike DeWine says Ohio will reinstate its mask order, originally ordered July 23, with several new provisions. Among them is the caveat that the state will take over the responsibility of mask rules enforcement from the local counties.

California: As cases approach the 1 million mark, concern is growing at hospitals in the state about their ability to handle the load of COVID-19 patients. Members of the California Nurses Association held rallies at hospitals across the state this week. They're calling for better staffing as winter, the holidays, and an expected spike in cases occur.