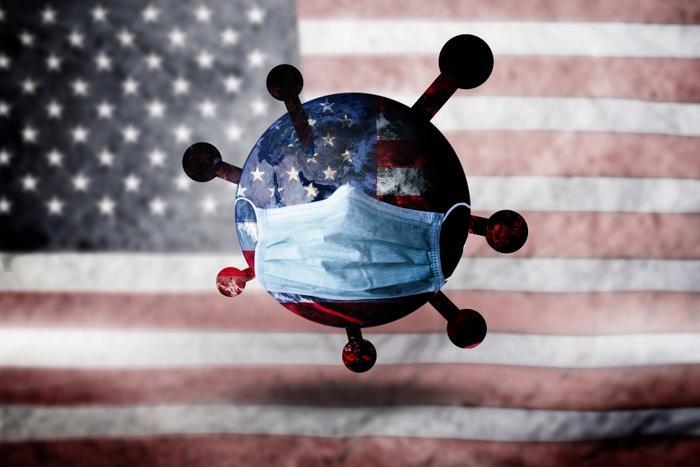 Coronavirus (COVID-19) tally as compiled by Johns Hopkins University. (Previous numbers in parentheses.)
Total U.S. confirmed cases: 2,557,980 (2,510,323)
Total U.S. deaths: 125,864 (125,539)
Total global cases: 10,189,350 (10,005,970)
Total global deaths: 502,719 (499,306)
Somber warning from HHS Secretary
Health and Human Services (HHS) Secretary Alex Azar says "the window is closing" on America's ability to control the coronavirus (COVID-19). Appearing on CNN, Azar said the surge in new cases in the South and Southwest threatens to overwhelm hospitals, echoing a fear that was expressed in New York in April. Cases have since declined in the Northeast.
"Things are very different from two months ago," Azar said. "So it is a very different situation, but this is a very, very serious situation and the window is closing for us to take action and get this under control." 
On the positive side, Azar suggested the U.S. is in a better position than it was early in the pandemic thanks to improvements in testing, contact tracing, hospital capacity, supplies of personal protective equipment, and advancement in treatments.
A 'dangerous turn' in Texas
Texas is one state where cases of the virus have skyrocketed during June. Gov. Greg Abbott says the number of cases in the state has more than doubled in a short period of time.
"We need to understand that COVID-19 has taken a very swift and very dangerous turn in Texas over just the past few weeks," he said.
Abbott has backtracked on Texas' reopening, ordering bars to close down again and limiting restaurant capacity to 50 percent.
Remdesivir's price tag
Gilead Sciences, the pharmaceutical company making the experimental antiviral drug remdesivir, has priced the COVID-19 treatment prior to receiving final government approval.
A Wall Street Journal analysis shows the typical hospital patient with commercial insurance would be charged $3,120 for an average course of treatment, but what the consumer ends up paying would depend on their health benefits coverage.
Public Citizen has argued for a drastically lower price, maintaining that the drug was developed with the aid of federal funding and expertise.
FDA grants emergency approval for another antibody test
The U.S. Food and Drug Administration (FDA) has granted emergency use clearance for an antibody blood test made by medical device manufacturer Danaher. The test is designed to show whether someone has been infected with the coronavirus.
The FDA has recently tightened rules for the manufacturers of these tests, warning that there are many fraudulent products on the market. Danaher says the test is extremely reliable and has virtually eliminated the chance of a false-negative result.
Reuters reports the company has shipped tests to about 400 hospitals and is poised to turn out 30 million test kits per month.
Three more symptoms
The symptoms of the coronavirus can vary widely, from raging fever to hallucinations. Health officials have now added three more.
The Centers for Disease Control and Prevention (CDC) reports some people who have tested positive for the virus have also exhibited congestion or runny nose, nausea, and diarrhea. 
The CDC says symptoms may appear two to 14 days after exposure to the virus.
Around the nation
Arizona: State health officials are struggling to keep up with the surge in new cases of the coronavirus, which set a single-day record on Sunday. The Arizona health department reported 3,858 new coronavirus cases and 9 additional deaths. 

Florida: Florida is another state reeling from the rapid increase in hospitalizations. The state logged 8,530 new cases Sunday, only slightly fewer than Saturday's record of 9,585.

California: Gov. Gavin Newsom has ordered bars to close again in seven counties and imposed other restrictions on public gatherings as cases have recently surged. Newsom says the number of patients in intensive care units at California hospitals shot up 4 percent in one 24-hour period.