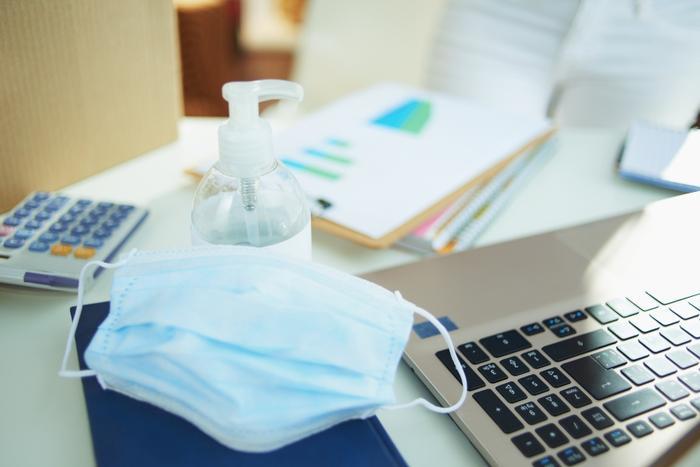 Coronavirus (COVID-19) tally as compiled by Johns Hopkins University. (Previous numbers in parentheses.)
Total U.S. confirmed cases: 8,790,206 (8,708,553)
Total U.S. deaths: 226,864 (225,817]
Total global cases: 44,093,002 (43,623,111)
Total global deaths: 1,169,052 (1,161,422)
Germany prepares for another lockdown
German Chancellor Angela Merkel is raising the possibility that the country may need to return to a lockdown as coronavirus (COVID-19) cases surge in that country, as well as across Europe. 
Merkel is asking governors to agree to tighter restrictions on public gathering that would include closing bars and restaurants.
The news sent Wall Street into a tailspin, especially since it coincides with a continued rise in U.S. cases of the virus. Health officials report more than 71,000 new infections in the last 24 hours.
CVS expands COVID-19 testing
CVS Health has announced plans to expand COVID-19 testing services currently offered at select CVS Pharmacy locations. The expansion will include rapid-result testing at nearly 1,000 sites by the end of the year.
The company said rapid-result COVID-19 diagnostic tests will be available at no cost to patients who meet the Centers for Disease Control and Prevention (CDC) criteria -- largely everyone covered by insurance or through a government program for the uninsured.
CVS says it has administered more than five million COVID-19 tests since March and currently manages more than 4,000 drive-thru test sites at CVS Pharmacy locations in 33 states and Washington, D.C. 
Workers might switch jobs to keep working remotely
The coronavirus pandemic has turned American life upside down, forcing businesses to close offices and leaving families to figure out how to entertain and educate children at home. A new report shows that nearly two-thirds of workers have made working remotely a priority in their lives.
Since March, Weber Shandwick, United Minds, and KRC Research have conducted surveys to explore consumer and employee attitudes about the response to COVID-19. The latest survey found a large majority of workers are comfortable working from home and would consider moving to a company that makes remote work permanent.
"Workers across industries showed incredible resilience in quickly shifting to a remote work environment when the pandemic struck – and what we're seeing now is the future of the workplace and workforce being re-designed in real-time," said Kate Bullinger, president of United Minds. "Leaders who want to retain and attract top talent cannot rely on past workplace models even after the pandemic subsides."
Survey finds pandemic is increasing financial stress
John Hancock Retirement has released its latest survey measuring financial stress on workers and its impact on employers. The survey shows that one result of the pandemic has been that more people are reaching out for financial advice.
The 2020 financial stress survey was expanded to include respondents in both the United States and Canada, and it captures similar sentiment across the two countries. Sue Reibel, global head of retirement, says it's clear that retirement savers are more stressed than before the pandemic.
"The silver lining in this year's data is that people are more open to financial advice than in years past," she said. "In this environment, when faced with managing multiple pressures, stress is high and responsibilities are piling up, and retirement investors are looking for a trusted source of advice when it comes to navigating their finances."
Tool helps doctors predict which patients will need hospitalization
Some people who get the coronavirus recover quickly. Others end up in the hospital, and more than 226,000 Americans have died from the virus. A new tool helps doctors predict which patients will need more intense treatment.
The tool, which was created by investigators at Massachusetts General Hospital (MGH), can be used to rapidly and automatically determine which patients are most likely to develop complications and need to be hospitalized.
After examining thousands of patients, the researchers narrowed down the risk factors to a top five -- age, diastolic blood pressure, blood oxygen saturation, COVID-19 testing status, and respiratory rate.
Around the nation
Arizona: Arizona's top health official is urging state residents to remain vigilant against the coronavirus as cases have increased in recent weeks. Dr. Cara Christ, public health director for the Arizona Department of Health Services, blamed this round of spiking cases on small household gatherings where people feel safe around each other.

Ohio: Ohio now has recorded more than 200,000 cases of the coronavirus, many of them in the recent "second wave." State health officials report half of Ohio's cases have been recorded since August.

Idaho: Gov. Brad Little has moved the state back into a modified Stage 3 of the reopening plan as healthcare facilities throughout the state face alarming demand. "Hospitals throughout the state are quickly filling up or are already full with COVID-19 patients and other patients, and way too many healthcare workers are out sick with COVID-19," Little said.