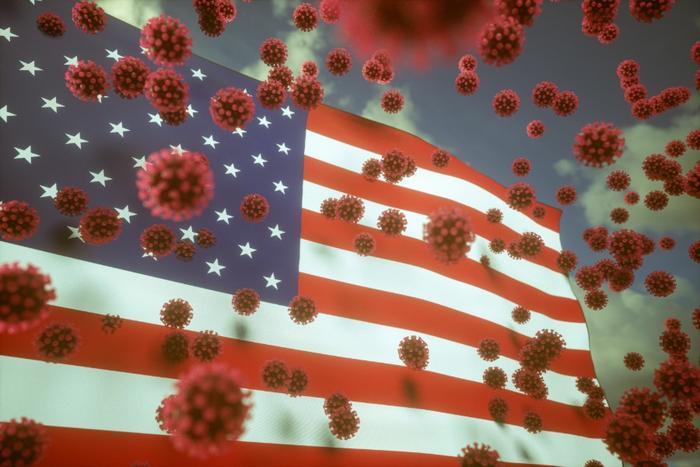 Coronavirus (COVID-19) tally as compiled by Johns Hopkins University. (Previous numbers in parentheses.)
Total U.S. confirmed cases: 8,413,274 (8,342,228)
Total U.S. deaths: 223,087 (222,263}
Total global cases: 41,829,333 (41,341,755)
Total global deaths: 1,138,955 (1,133,032)
FDA approves remdesivir as coronavirus treatment
The U.S. Food and Drug Administration (FDA) has approved Gilead Sciences' drug remdesivir to treat the coronavirus (COVID-19). It is the first and only approved treatment for the virus in the United States.
Since April, however, the drug has been widely used to treat COVID-19 patients under the FDA's emergency use authorization (EUA). That status was granted while the FDA reviewed the antiviral drug for official approval. 
The drug has been cleared for use in adult and pediatric patients 12 years of age and older and weighing at least 88 pounds, in COVID-19 cases requiring hospitalization. The FDA says remdesivir should only be administered in a hospital or in a healthcare setting capable of providing acute care comparable to inpatient hospital care. 
Signs of 'deterioration' in the Sun Belt
The White House Coronavirus Taskforce has expressed growing concern about the rapid rise of coronavirus cases in a number of states. In its report, obtained by CNN, the group said there are "early signs of deterioration in the Sun Belt and continued deterioration in the Midwest and across the Northern States."
A growing number of governments and health department officials have expressed similar concerns, especially in states where hospitalizations have suddenly spiked. The national average of new daily cases has climbed to just under 60,000. That's the highest it's been since early August.
At the same time, an analysis of data by NBC News shows the U.S. recorded 77,640 new cases of the virus Thursday. That's a record one-day increase, eclipsing the old record set in late July.
Pandemic takes center stage at final presidential debate
President Trump and former Vice President Joe Biden met Thursday night in their final debate of the campaign and the subject of the pandemic and how the president has handled it was a frequent topic of discussion.
Trump said his administration had taken tough steps to deal with the pandemic, including shutting down what had been a thriving economy. He said the strategy has worked and that the country had "rounded the corner."
Biden said Trump is responsible for the coronavirus death toll and should not remain as president. He said Trump lacks a national strategy and has misled Americans about the severity of the crisis.  
Scientists say 'microdroplets' are not efficient virus spreaders
A team of international researchers concludes that aerosol microdroplets that float in the air longest after we talk, cough, or sneeze, do not appear to be extremely efficient at spreading the virus that leads to COVID-19.
Writing in Physics of Fluids, scientists at the University of Amsterdam said they used laser technology to measure the distribution of droplets released when people speak or cough. While the lingering microdroplets are certainly not risk-free, due to their small size, the researchers found they contain less virus than the larger droplets that are produced when someone coughs, speaks, or sneezes directly on us.
"Based on the current insights, we actually see that aerosol-wise, it's relatively safe to go into well-ventilated modern buildings, such as airports, train stations, modern offices, etc.," said Daniel Bonn, one of the authors.
Movie theaters may continue to face hard times
AMC and Regal have been crushed by the pandemic and movie theaters around the world have been closed, or open only to limited seating. And a new report suggests the pain could extend long after the pandemic is over.
The latest Colling Media Snapshot Survey found many consumers say they aren't that interested in going back to theaters but instead have found plenty of entertainment from video streaming services and video games.
"We may be seeing a fundamental change in how people are consuming entertainment," says Brian Colling, CEO of Colling Media. "Only time will tell if the movie theater industry will return to full health, but it must certainly be troubling to Hollywood that a large number of consumers appear to have shifted to in-home entertainment consumption which could become permanent. We have seen many brands maximize this unprecedented time with strategic programmatic and integrated channel partnerships."
Around the nation
New Jersey: Woodbridge Township schools opened in early October using a hybrid model that allows students to take turns attending classes for half-days. But after 36 students and teachers tested positive for the coronavirus, four schools have had to switch back to virtual learning.

Kentucky: Republicans are subjecting Gov. Andy Beshear to more scrutiny when it comes to invoking emergency powers. State Treasurer Allison Ball has urged lawmakers to put limits on the Democratic governor's ability to take executive action in an emergency like the pandemic.

Oregon: State health officials have reported a worrisome trend. Workplace outbreaks increased to 78 this week, up from 73 last week. The largest active outbreak remains at the Snake River Correctional Institution in Ontario.