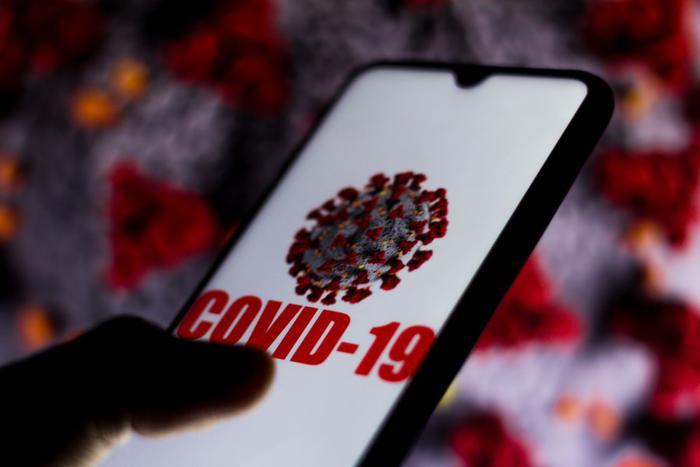 Coronavirus (COVID-19) tally as compiled by Johns Hopkins University. (Previous numbers in parentheses.)
Total U.S. confirmed cases: 4,826,861 (4,773,775)
Total U.S. deaths: 158,445 (156,906)
Total global cases: 18,851,834 (18,579,615)
Total global deaths: 708,540 (701,544)
New unemployment claims are a pleasant surprise
Finally, a glimmer of hope on the jobs front. The Labor Department reports that initial claims for unemployment benefits totaled 1.18 million last week. Only in the pandemic world could that be considered good news.
Since late March, when the U.S. economy shut down, more than a million people a week have signed up for unemployment benefits. Despite the recent upsurge in coronavirus (COVID-19) cases, last week's new unemployment claims were fewer than the week before. In fact, they were the fewest since the pandemic began.
Economists will get a clearer picture of the job market on Friday when the Labor Department issues its July employment report.
Will there be enough vaccine doses for everyone?
With nearly every major drug company working on a COVID-19 vaccine, it might seem strange to think there won't be enough to go around. But public health officials are thinking ahead and trying to decide who should get priority treatment.
While it is assumed that health care workers and other frontline employees will get the first vaccinations, a presentation prepared by the U.S. Centers for Disease Control and Prevention (CDC) assumes that the first batch of vaccine will cover only about 10 percent of this group.
The Wall Street Journal reports that U.S. health officials are now trying to prioritize health care workers to determine who should be first in line. It goes without saying that the general public may have to wait until production ramps up before being vaccinated.
U.S. cases rising again
After several days of declines, the number of new cases of the coronavirus has ticked higher this week, rising above the 50,000 a day mark.
Nationwide, new cases exceeded 52,000 in the last 24 hours, increasing the total to more than 4.8 million, according to data compiled by Johns Hopkins University. The national death toll from the pandemic is now more than 158,000. 
Retailers worry about another shutdown
Despite some high profile bankruptcies in the last couple of months, many retailers have weathered the coronavirus storm. But the recent upsurge in cases across the country is a source of concern within the industry.
National Retail Federation (NRF) Chief Economist Jack Kleinhenz says retail stores that weathered the shutdown in April and early May aren't out of the woods yet. He worries that a resurgent virus could pose a serious threat to recovery efforts.
"Optimism about the economy and retail spending is being tested daily with the spread of the coronavirus," Kleinhenz said. "Big questions are looming, and we are all grappling to discern what incoming data is telling us about the health of the economy and consumers. Depending on the data selected, the answers are not entirely clear."
Nielsen report shows how Latinos have been culturally affected by COVID-19
Nielsen's latest Diverse Intelligence Series consumer report shows how Latinos are connecting while social distancing and otherwise adapting to the COVID-19 pandemic.
"Hispanics are a collectivist culture, placing strong value on the needs of the community as a whole and maintaining close connections with each other. As COVID-19 began to spread, the subsequent social distancing measures threatened the in-person social networks that Latinos relied upon," said Stacie de Armas, senior vice president of Strategic Initiatives & Consumer Engagement.
The report found Latinos, more than other groups, have embraced media and social channels more than ever to educate, inform, and entertain. Latinos are 57 percent more likely to use social media as a primary source of information about COVID-19.
Around the nation
Virginia: Virginia has launched a new app for contact tracing, using technology produced by Apple and Google. State officials say they hope the app will help it detect cases faster, though the state still faces delays in getting test results.

South Dakota: An estimated 250,000 people are planning to attend the Sturgis Motorcycle Rally this weekend despite concerns about the coronavirus. Gov. Kristi Noem said she's proud that her state is once again hosting the event.

Texas: Gov. Greg Abbott is the defendant in a lawsuit filed by five Texas state legislators who say he overstepped his authority when he tapped a little-known firm to devise a tracking app. The lawmakers say the deal was rushed and lacked legislative input.