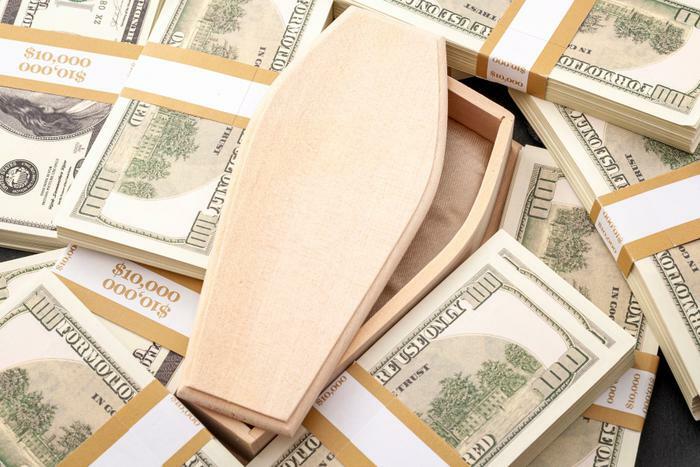 COVID-19 ‌tally‌ ‌as‌ ‌‌compiled‌‌ ‌by‌ ‌Johns‌ ‌Hopkins‌ ‌University.‌ ‌(Previous‌ ‌numbers‌ ‌in‌ ‌parentheses.)‌
Total‌ ‌U.S.‌ ‌confirmed‌ ‌cases:‌ 79,587,313 (79,564,017)
Total‌ ‌U.S.‌ ‌deaths:‌ 966,493 (965,149)
Total‌ ‌global‌ ‌cases:‌ 461,937,132 (458,260,648)
Total ‌global‌ ‌deaths:‌ 6,053,334 (6,047,784)‌
FEMA pays $2 billion for COVID-19 funerals
COVID-19 stimulus checks ended last year, but the Federal Emergency Management Agency (FEMA) is still paying for funerals of Americans who have died from COVID-19. So far, the agency has written checks for $2 billion to support more than 300,000 applicants.
Rather than curtailing the program now that deaths are in decline, FEMA has launched a new outreach campaign and is continuing to process applications to ensure that the program -- already the largest offering of funeral assistance in FEMA's history -- reaches additional eligible families in need.
"Our new outreach campaign is designed to reach families, especially across underserved communities, where the cost of a funeral can be a financial burden to a loved one," said FEMA Administrator Deanne Criswell. "Our goal is to help families apply for assistance, as well as submit all required documents for existing applications."
Pfizer seeks fourth shot approval
Just days after Pfizer's CEO said everyone who is vaccinated and boosted will need a fourth shot to protect against the coronavirus, the drugmaker, along with partner BioNTech, has formally applied for approval for the extra booster.
The companies say they have submitted an application to the U.S. Food and Drug Administration (FDA) for Emergency Use Authorization (EUA) of an additional booster dose for adults 65 years of age and older who have received an initial booster of any of the authorized or approved COVID-19 vaccines. 
The application makes a case for a fourth shot by focusing on two real-world data sets from Israel, collected at a time when the Omicron variant was at its peak. The application cites evidence that an additional mRNA booster increases immunogenicity and lowers rates of confirmed infections and severe illness. 
Study tracks vaccine effectiveness with children
A continuing research study at the University of Arizona Health Sciences, in combination with the Centers for Disease Control and Prevention (CDC), suggests that the Pfizer-BioNTech COVID-19 vaccine has been a moderately effective tool for preventing the spread of COVID-19. It has also been shown to reduce the severity of infection among children and adolescents.
Nearly 1,400 children ages five to 15 were tested for SARS-CoV-2, the virus that causes COVID-19, each week from July 25, 2021, to Feb. 12, 2022. Researchers found that vaccination with two doses of the Pfizer-BioNTech COVID-19 vaccine reduced the risk of infection from the Omicron variant by 31% in children aged five to 11 and by 59% in adolescents aged 12 to15. 
The report also showed that the vaccine was somewhat less effective against the Omicron variant. When the Delta variant was the dominant variant, the study found that protection levels were around 87%.
Around the nation