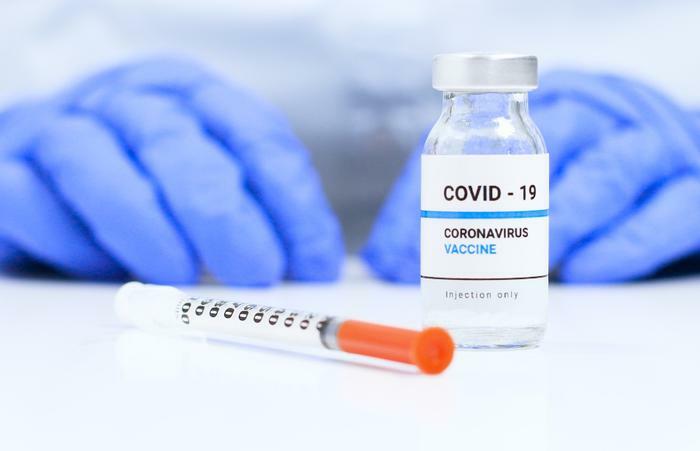 Coronavirus‌ ‌(COVID-19)‌ ‌tally‌ ‌as‌ ‌‌compiled‌‌ ‌by‌ ‌Johns‌ ‌Hopkins‌ ‌University.‌ ‌(Previous‌ ‌numbers‌ ‌in‌ ‌parentheses.)‌ 
Total‌ ‌U.S.‌ ‌confirmed‌ ‌cases:‌ 35,347,582 (35,251,200)‌
Total‌ ‌U.S.‌ ‌deaths:‌ 614,858 (614,368)
Total‌ ‌global‌ ‌cases:‌ 200,485,291 (199,866,646)
Total‌ ‌global‌ ‌deaths:‌ 4,261,527 (4,251,676)‌
FDA considers full approval of Pfizer vaccine
Of the three pharmaceutical companies that have produced COVID-19 vaccines being used in the U.S., Pfizer is the only one submitting paperwork for full approval. All three vaccines are being used under emergency use authorization by the U.S. Food and Drug Administration (FDA).
The Wall Street Journal reports that the Biden administration is pushing for full approval as early as this month. However, sources tell the newspaper that approval is likely to slip to mid-September.
Why is full approval important? FDA spokeswoman Stephanie Caccomo said she can't comment on timing, but she told the Journal that the agency is well aware that having a fully approved vaccine might help persuade some unvaccinated people that they need to be vaccinated.
New unemployment filings fell again last week
Despite a record number of job openings, there are still a lot of people filing for unemployment benefits each week. The Labor Department reports that initial claims for unemployment benefits last week totaled 385,000. That's a decline of 14,000 from the previous week's revised total.
The number of people who continue to draw unemployment benefits also continues to decline. Continuing claims for the week ending July 17 were 12,975,015, a decrease of 181,251 from the previous week. There were 31,987,359 weekly claims filed for benefits in all programs in the comparable week in 2020. 
While these numbers suggest that the labor market is continuing to find stability, it doesn't actually measure how many people are going back to work as the economy recovers from the pandemic. More evidence along those lines will come Friday when the Labor Department issues its July employment report.
WHO wants a halt to boosters
Many vaccinated Americans are ready to roll up their sleeves again to receive a COVID-19 booster shot, but the World Health Organization (WHO) is asking that they wait. The health group says vaccine doses are needed for other countries where supplies are short and the vaccination rate is low.
The U.S. and U.K. have announced plans to make booster shots available after research suggested that initial vaccine durability can diminish slightly over time. The Biden administration said it is continuing to ship vaccine supplies overseas and still has enough for booster shots.
"If the FDA decides that boosters are recommended for a portion of the population, to provide those as well," said White House News Secretary Jen Psaki.  "We believe we can do both, and we don't need to make that choice." 
Around the nation