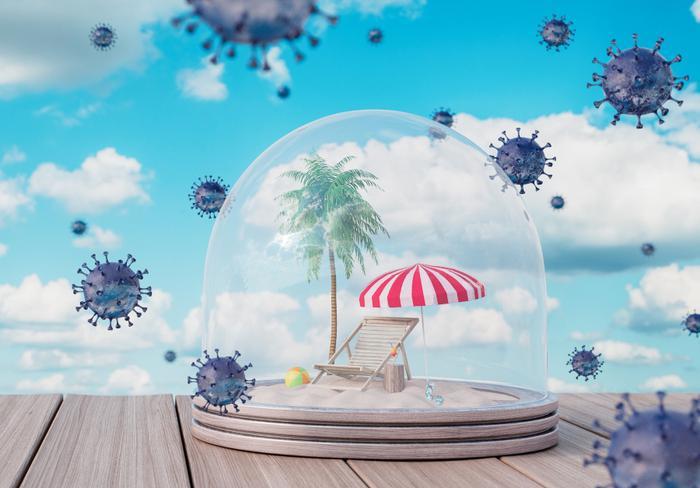 Coronavirus‌ ‌(COVID-19)‌ ‌tally‌ ‌as‌ ‌‌compiled‌‌ ‌by‌ ‌Johns‌ ‌Hopkins‌ ‌University.‌ ‌(Previous‌ ‌numbers‌ ‌in‌ ‌parentheses.)‌
Total‌ ‌U.S.‌ ‌confirmed‌ ‌cases:‌ 42,553,299 (42,416,012)‌
Total‌ ‌U.S.‌ ‌deaths:‌ 681,259 (678,522)
Total‌ ‌global‌ ‌cases:‌ 230,242,861 (229,665,913)
Total‌ ‌global‌ ‌deaths:‌ 4,721,803 (4,711.253)‌
FDA clears Pfizer booster for those 65 and older
The U.S. Food and Drug Administration has given its approval to Pfizer's booster shot. The boosters are authorized for people age 65 and older who received their last vaccination at least six months ago.
In issuing the clearance, the FDA made some exceptions to the age requirements. Vaccinated adults with underlying health conditions can also get the booster. It will also be provided to health care workers, teachers, grocery store employees, prison inmates, and people living in homeless shelters.
Originally, the Department of Health and Human Services proposed boosters for the entire population. But in a meeting last week an FDA advisory committee proposed the shot only for at-risk Americans, saying the evidence did not support its wider distribution.
Vaccination pace continues to slow
A wave of new COVID-19 cases across the country has done nothing to increase vaccinations. The latest data from the Centers for Disease Control and Prevention shows the current rate at which people are getting vaccinated is the slowest since July.
More than 312,000 people started the vaccination process by getting their first shot during the last week. The CDC data shows that's a decline of 7% from the previous week and a 35% decline over the last 30 days.
"We are bracing ourselves for an awfully busy winter ahead," Dr. Megan Ranney, associate dean of the School of Public Health at Brown University, told CNN.
Florida lifts still more COVID-19 restrictions
Florida Gov. Ron DeSantis has made his views on pandemic mandates well known. Through executive orders, he has banned school districts from requiring children and teachers to wear masks.
Early in the vaccine rollout, he signed legislation banning businesses from requiring proof of vaccination. Taking it one step further, this week his newly appointed surgeon general announced that children who are exposed to someone who tests positive, but who don't have symptoms, will no longer be required to quarantine before returning to the classroom.
"Quarantining healthy students is incredibly damaging for their educational advancement," DeSantis said at a news conference. "It's also disruptive for families. We are going to be following a symptoms-based approach."
Around the nation