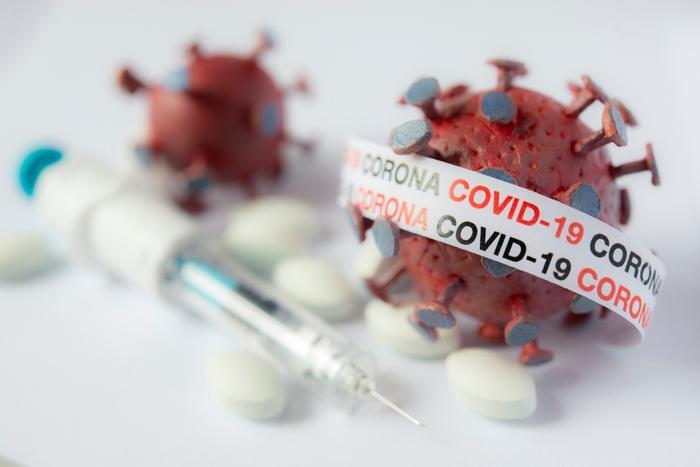 Coronavirus (COVID-19) tally as compiled by Johns Hopkins University. (Previous numbers in parentheses.)
Total U.S. confirmed cases: 10,110,552 (9,985,509)
Total U.S. deaths: 238,251 (237,619)
Total global cases: 50,913,451 (50,591,307)
Total global deaths:  1,263,089 (1,258,817)
FDA clears Eli Lilly drug for emergency use
The U.S. Food and Drug Administration (FDA) has granted emergency use authorization to another antibody treatment against the coronavirus (COVID-19) on the day when the total number of cases in the U.S. went over the 10 million mark. The drug is produced by Eli Lilly.
Lilly says the drug is authorized for the treatment of mild to moderate COVID-19 in adults and pediatric patients 12 years and older with a positive COVID-19 test. The treatment especially targets those who are at high risk for progressing to severe COVID-19 and/or hospitalization. 
It says the drug, bamlanivimab, should be administered as soon as possible after a positive COVID-19 test and within 10 days of symptom onset. The authorization allows for the distribution and emergency use of bamlanivimab, which is administered via a single intravenous infusion.
Here's where hospitalizations are increasing the fastest
The coronavirus' second wave is in full swing and hitting states with strict mask rules and no mask rules, although the latter category has seen the sharpest rise in cases requiring hospitalization.
NPR reports that the five states seeing the sharpest increase in hospitalizations are Nebraska, New Mexico, North Dakota, South Dakota, and Wisconsin. The worry now is that hospitals everywhere will be taxed to the max.
"We have a legitimate reason to be very, very concerned about our health system at a national level," Lauren Sauer, an assistant professor of emergency medicine at Johns Hopkins University, told the network.
Study shows COVID-19 patients often develop mental illness
A new study in The Lancet Psychiatric Journal found that 20 percent of patients who recover from COVID-19 later develop symptoms of mental illness.
The researchers said they found the most common mental health issues experienced by COVID-19 survivors are anxiety, depression, and insomnia. These symptoms usually appear as late as 90 days following diagnosis.
The study analyzed electronic health records of over 62,000 coronavirus patients in the U.S. It found the study group was twice as likely to suffer from a new mental illness than other groups of patients during the same period.
Researchers say misinformation is a roadblock to curbing the pandemic
In a world where social media allows anyone to say virtually anything and reach millions of people, it shouldn't be a surprise that all types of misinformation about the coronavirus -- which was almost unknown before January -- is widespread. 
Understanding the impact of misinformation "is important for identifying potential barriers to public health efforts" to combat the virus, according to Valerie Earnshaw, associate professor at the University of Delaware and lead author on two studies about the issue.
"Evidence suggests that people are more likely to believe conspiracy theories when they feel anxious, powerless, and unable to control their outcomes, as well as in times of crisis and when faced with large-scale events with serious consequences," she said. "Pandemics such as COVID-19 are powerful contexts wherein individuals may turn to conspiracy theories in an attempt to restore feelings of safety and control."
New COVID-19 scam just got more dangerous
Monday's announcement about Pfizer's promising COVID-19 vaccine clinical trial may have made a new scam even more dangerous. The scam sends texts to potential victims, enticing them to become part of a COVID-19 clinical trial and earn $1,000 or more.
Clinical trials have been in the news over the last few months, which is why scammers are using the topic to target consumers. The topic is now the lead story around the world, and consumer advocates urge everyone to be leery of these clinical trial pitches.
One version of the message reads: "Local Covid19 Study: Compensation up to $1,220! Qualify Here: [link removed] stop2stop," and contains a link. The message instructs the recipient to click to determine whether they are eligible.
"No matter how curious you are – or how much you could use an extra $1,200 – don't click," the Better Business Bureau advises. "It's a scam!"
Around the nation
New Jersey: Gov. Phil Murphy has announced new restrictions on indoor dining, requiring dining rooms to close by 10 p.m. The orders also prohibit all indoor, interstate organized sports up to the high school level in an effort to slow the resurgence of COVID-19.
Oregon: Gov. Kate Brown is reportedly ready to place several counties on a "social pause," which changes virus restrictions to curb the recent rise in cases. People in these counties will be asked to only have contact with people in their household, or to limit gatherings to no more than six people.
Arizona: Maricopa County Superior Court Judge Pamela Gates sided with a group of Arizona bar owners who challenged Gov. Doug Ducey's easing of rules for restaurants, which have been selling mixed drinks to go. The group argued that the rules give restaurants an unfair advantage over bars.