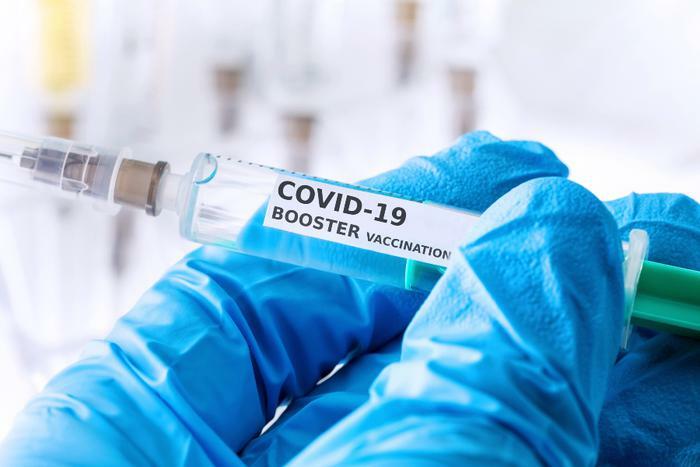 Coronavirus‌ ‌(COVID-19)‌ ‌tally‌ ‌as‌ ‌‌compiled‌‌ ‌by‌ ‌Johns‌ ‌Hopkins‌ ‌University.‌ ‌(Previous‌ ‌numbers‌ ‌in‌ ‌parentheses.)‌
Total‌ ‌U.S.‌ ‌confirmed‌ ‌cases:‌ 44,694,149 (44,590,780)‌
Total‌ ‌U.S.‌ ‌deaths:‌ 719,760 (717,158)
Total‌ ‌global‌ ‌cases:‌ 239,341,545 (238,947,617)
Total‌ ‌global‌ ‌deaths:‌ 4,877,533 (4,869,812)‌
FDA panel to vote on boosters
People inoculated with the Moderna and Johnson & Johnson vaccines are waiting to hear whether they should get a booster shot, and the answer will likely come by the end of the week. A panel of experts advising the U.S. Food and Drug Administration (FDA) is expected to vote today on Moderna's vaccine and Friday on Johnson & Johnson's vaccine.
Moderna wants the FDA to authorize a booster that is half the dosage of the first two vaccine doses. In an initial statement on the application, the FDA didn't take a position one way or the other, noting that some research suggests that a Moderna booster may not be necessary.
The FDA has authorized booster shots for people who received the Pfizer/BioNTech vaccine. It's recommended for people aged 65 and older, people in certain occupations, and people with compromised immune systems.
COVID-19 was the second leading cause of death last month
It's a grim statistic. In September, the Kaiser Family Foundation (KFF) reported that COVID-19 was the second-leading cause of death in the U.S., behind heart disease and ahead of cancer.
The Foundation also reported that there were 90,000 deaths from the coronavirus from June through September among people who had not been vaccinated. 
"Most of these preventable deaths occurred in the last month, well after vaccines became available," the KFF said. "In September 2021 alone, approximately 49,000 deaths likely would have been averted if they had chosen to get vaccinated against COVID-19."
Family seeking flu shots were injected with COVID-19 vaccine instead
Joshua and Alexandria Price say they and their two young children were mistakenly given a COVID-19 vaccine last week when they went to a Walgreens Pharmacy in Evansville, Indiana. The children, ages four and five, received a full adult dose of the vaccine.
"When they called us and told us that they had made a mistake and had given us the wrong shot, I was just in shock," Alexandra Price told CNN. "All I could say to them was, 'What does this mean for my kids?'"
Price said the four-year-old began having flu-like symptoms before they got home. Medical experts say both kids should be fine, but they note that they should be monitored. Walgreens declined to comment, citing privacy concerns.
Around the nation