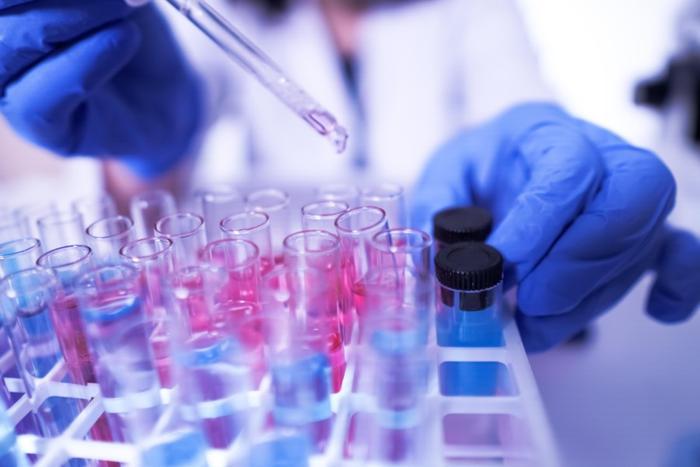 Coronavirus (COVID-19) tally as compiled by Johns Hopkins University. (Previous numbers in parentheses.)
Total U.S. confirmed cases: 5,709,839 (5,668,673)
Total U.S. deaths: 176,901 (176,372)
Total global cases: 23,472,067 (23,239,310)
Total global deaths: 809,747 (805,230)
FDA clears plasma antibody treatment
The U.S. Food and Drug Administration (FDA) has granted emergency authorization for hospitals to use plasma antibodies from recovered coronavirus (COVID-19) patients to treat those who are currently ill.
The FDA said it is acting because it believes the plasma may be an effective weapon and that the potential benefit outweighs known and potential risks. Plasma has already been used to treat severely ill patients with mostly good results.
"Today's action will dramatically expand access to this treatment," President Trump said at a White House press conference. "We're removing unnecessary barriers and delays."
WHO: things aren't going to return to normal
If you're longing to crowd into a basketball arena or host a large party at your favorite restaurant, the World Health Organization (WHO) says you should get over it. It might not be a possibility for years to come.
WHO Director-General Tedros Adhanom Ghebreyesus said at a news conference that a vaccine, if and when one is developed, will be a "vital tool," but it won't end the coronavirus pandemic. He said the world will need to learn how to manage the virus and make "permanent adjustments" to daily life.
He said leaders of countries can stop new outbreaks by practicing the "basics" of public health and disease control.
Outbreaks still occurring at colleges
Colleges and universities continue to grapple with outbreaks of the coronavirus that forced two large institutions, the University of North Carolina at Chapel Hill and Notre Dame, to suspend in-person classes after a single week.
Colleges in at least 19 states have now reported outbreaks on campus, which education officials attribute to off-campus activities. Some schools have suspended students and organizations for allegedly violating health rules.
The University of Alabama is partnering with local police to monitor bars, restaurants, and off-campus housing to ensure the city's COVID-19 ordinances and university guidelines are followed. 
Why it's important to 'flatten the curve'
It makes sense that the more people who get the coronavirus, the more people who are in danger of dying. But researchers at the University of Minnesota and the University of Washington (UW) say it's more complicated than you think.
Their study has found that every six additional intensive care unit (ICU) beds or seven additional non-ICU beds filled by COVID-19 patients leads to one additional COVID-19 death over the following week.
"A spike in hospitalization naturally leads to more deaths, but these deaths may not only come from those who are hospitalized, but also from those who should have been hospitalized but were not," said co-author Anirban Basu, a UW professor of health economics.
Scientists say air conditioning may help spread the virus
Could your comfortable, air-conditioned room be increasing your risk of getting COVID-19? A team of German and Indian researchers has concluded that it might.
Their study focuses on the role of humidity in the transmission of all types of viruses, noting that germs and droplets tend to travel farther in dry air than when the air is full of moisture. It might not be a small consideration as millions of office workers prepare to return to the workplace in the weeks ahead.
The scientists based their conclusions on the review of 10 studies of infectious diseases, including swine flu. They say those studies found that humidity affects a virus's droplet size and how the droplets float through the air and settle on surfaces.
Around the nation
Florida: Florida's COVID-19 numbers continued to improve over the weekend. State health officials report fewer than 5,000 new cases both Saturday and Sunday. There were 51 new fatalities, bringing the total up to 10,462.

Minnesota: A report from state health officials provides a snapshot of how COVID-19 has affected Minnesota. About 90 percent of those infected since the pandemic began have recovered to the point that they don't need to be isolated. Seventy-four percent of those who have died lived in nursing homes or long-term care facilities.

Arizona: The University of Arizona began its fall term today with an experimental hybrid system. About 5,000 students will return to classrooms and laboratories, but the rest will take part in online instruction in a bid to avoid an outbreak of the virus.