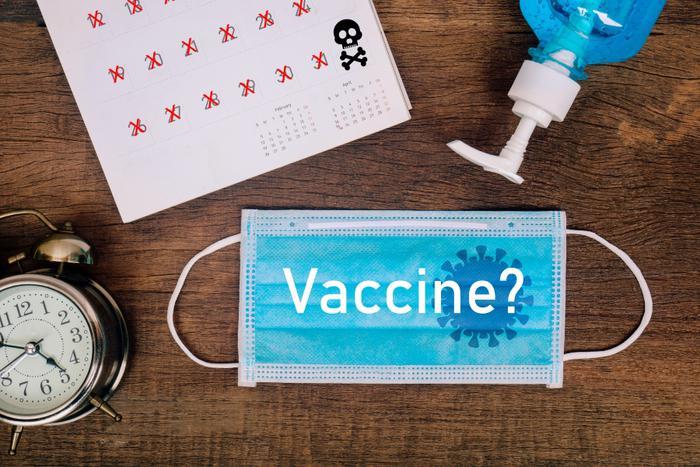 Coronavirus (COVID-19) tally as compiled by Johns Hopkins University. (Previous numbers in parentheses.)
Total U.S. confirmed cases: 5,100,636 (5,055,355)
Total U.S. deaths: 163,533 (163,077)
Total global cases: 20,130,206 (19,909,062)
Total global deaths: 737,394 (732,128)
Is the Russian vaccine for real?
Russia's announcement that it has approved the world's first vaccine for the coronavirus (COVID-19) is being met with a healthy dose of skepticism around the world. The vaccine was approved by Russian health authorities after only two months of testing on 100 subjects, the equivalent of a Phase 1 clinical trial.
In fact, Russia will begin a Phase 3 clinical trial for the vaccine on Wednesday, despite the fact that it has already approved the drug for general distribution. Also, there is no published data about the long-term effects of the vaccine.
Officials at the World Health Organization (WHO) also appear somewhat skeptical of Russia's vaccine claims. The organization said it has been in close contact with Russian health officials about the process used to approve the vaccine.
Virtual school pretty much the norm this fall
If your children will be attending school online this fall, you're among the majority. Real-time tracking by Burbio has found that 52 percent of kids in the U.S. won't be in the classroom when school starts.
Burbio is a data service that aggregates school and community calendars nationwide. Its latest report shows that only 44 percent of students will attend school in-person either every day or on certain days of the week. Four percent of students are in school districts that haven't finalized plans.
"We have seen a dramatic shift to online-only learning in the past three weeks," said Burbio co-founder Julie Roche.   "Large districts such as Chicago, and Sun Belt cities such as Houston and Miami along with large suburban districts such as Fairfax County Virginia were all setting plans to return with in-person learning and shifted to fully remote."  
In some stores, certain shelves are still empty
Consumers stocked up on groceries and essentials during the early days of the pandemic, and it was soon almost impossible to find certain items at supermarkets, such as canned food and toilet paper. The supply chain has recovered since then, but some items remain scarce.
"In-stock conditions at retailers are much better than two months ago but not anywhere where we would like them to be," Kellogg Co. CEO Steve Cahillane told The Wall Street Journal.
On average, stores are out of stock on about 10 percent of their inventory, nearly double the normal rate before the pandemic. Part of the problem may be the surge in virus cases this summer in most of the U.S., causing uneasy consumers to restock the panty.
To play or not to play
In a normal year, the first college football games would be about two weeks from now. But of course, this isn't a normal year. At this point, the 2020 college football season is very much in doubt.
So far, the Big 10 appears to be the major conference that is closest to calling off the 2020 season over concerns about the coronavirus. The Southeastern and Atlantic Coast conferences have expressed the desire to play.
University of Alabama Head Football Coach Nick Saban said his team is ready to play, adding that players are safer playing football than they would be "running around at home."
Survey finds employees adapted well to working at home
One of the surprises about the economic turmoil during the pandemic is how well businesses have been able to adapt to a virtual work environment. Many companies are reporting little to no drop-off in productivity.
Now, a new survey shows many employees had the same experience. Boston Consulting Group's survey on employee sentiment reveals that productivity can be maintained surprisingly well in a virtual or hybrid work setting.
Despite both the speed of the shift to remote working and its scale, some 75 percent of employees said that they have been able to maintain or improve their perceived productivity on individual tasks during the first few months of the crisis.
Around the nation
Michigan: Gov. Gretchen Whitmer is continuing coronavirus safety measures for grocery stores, pharmacies, and nursing homes in her state. Grocery stores and pharmacies will continue to offer two hours of shopping time per week only to people most at risk from the virus. Nursing homes will continue to limit access to their facilities.

New Jersey: Residents will have to content themselves with restaurant take-out or outdoor dining for the time being. Gov. Phil Murphy says indoor dining remains too risky for now, based on a study conducted in China.

Arkansas: President Trump's order extending extra unemployment benefits requires states to pay 25 percent of the extra money, though many states say they can't afford it. Gov. Asa Hutchinson hasn't ruled it out, but he estimates it would cost Arkansas $265 million. It would also require approval by the state legislature.