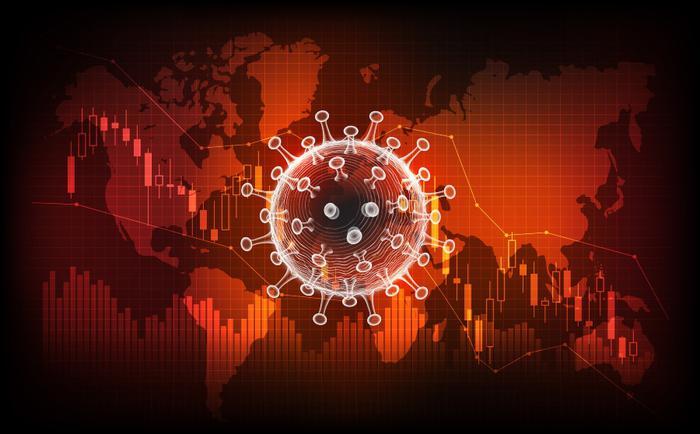 Coronavirus (COVID-19) tally as compiled by Johns Hopkins University. (Previous numbers in parentheses.)
Total U.S. confirmed cases: 6,082,260 (6,036,569)
Total U.S. deaths: 184,910 (183,689)
Total global cases: 25,809,515 (25,533,086)
Total global deaths: 858,295 (851,647)
Death toll rose in August for the first time since April
A confirmation that the coronavirus (COVID-19) pandemic worsened over the last couple of months can be found in August's mortality statistics. The number of deaths attributed to COVID-19 increased last month over the previous month for the first time since April.
A ConsumerAffairs analysis of data compiled by the COVID-19 Tracking Project at Johns Hopkins University estimates that there were 30,734 U.S. deaths last month. That compares to 23,769 deaths we counted in July.
Deaths from the coronavirus peaked early in the pandemic, with 57,772 in April. There were significant declines in deaths in May and June, but a spike in new cases early in the summer was followed by a rising number of deaths.
Study finds steroid treatment reduces death risk
A study published today in the Journal of the American Medical Association analyzed several other studies and concluded that using steroid drugs to treat severely ill COVID-19 patients significantly reduced patent deaths.
The multiple studies in the analysis involved a total of 1,700 patients. They found that a variety of corticosteroids, which are anti-inflammatory drugs that can reduce the negative effects of an overactive immune system, reduced coronavirus deaths by about a third.
While the results are encouraging, health experts who treat COVID-19 patients caution that the drugs appear beneficial only to the sickest of patients. Work continues on an effective treatment for patients in the early stages of the illness.
Private payrolls grow less than expected in August
ADP reports that private-sector payrolls grew by 428,000 jobs in August, but that was well below economists' consensus estimate, which predicted a faster labor market recovery from the pandemic.
Large companies by far reported the largest number of new hires last month, adding 298,000 new workers. In comparison, small businesses increased payrolls by only 52,000.
"The August job postings demonstrate a slow recovery," said Ahu Yildirmaz, vice president and co-head of the ADP Research Institute. "Job gains are minimal, and businesses across all sizes and sectors have yet to come close to their pre-COVID-19 employment levels."
CDC extends eviction moratorium
Renters who have lost jobs during the pandemic won't have to worry about being evicted, at least not until 2021. In an unusual move, the Centers for Disease Control and Prevention (CDC) issued an order Tuesday extending the moratorium on rental evictions until December 31, 2020.
The CDC action was taken under Section 361 of the Public Health Service Act, which gives the agency the authority to take action to protect public health. In this case, the agency cited the spread of COVID-19 as a serious public health issue and said forcing millions of people from their homes would increase the spread of the virus.
Declaring that "COVID-19 presents a historic threat to public health," the CDC said keeping people safe in their homes will reduce the spread of the virus.
Gottlieb: reopening schools should come first
Dr. Scott Gottlieb, former head of the U.S. Food and Drug Administration (FDA), has been a clear voice of reason throughout the pandemic, appearing each morning on CNBC's Squawk Box program to answer questions relating to the pandemic.
In today's appearance, Gottlieb said the U.S. should set some priorities when allowing things to get back to normal. He strongly suggested that getting kids back in the classroom should take priority over reopening movie theaters and bowling alleys.
"We need to be circumspect about what we open while we're trying to open schools," Gottlieb said.
Around the nation
Texas: After a spike in coronavirus cases threatened to overwhelm hospitals in the state, statistics now show that statewide hospitalizations have fallen to their lowest level in two months. However, health officials worry that sending children back to classrooms could reverse that progress. 

Florida: The state has cut ties with Quest Diagnostics as a testing source. The state Department of Health delayed its daily data reporting Tuesday because of what Gov. Ron DeSantis said was "unusable and stale data" from the company.

Michigan: Gov. Gretchen Whitmer is reportedly going to reopen gyms and movie theaters that have been closed since the start of the pandemic. Gyms in Northern Michigan have been open since July, with no outbreaks traced to those facilities.