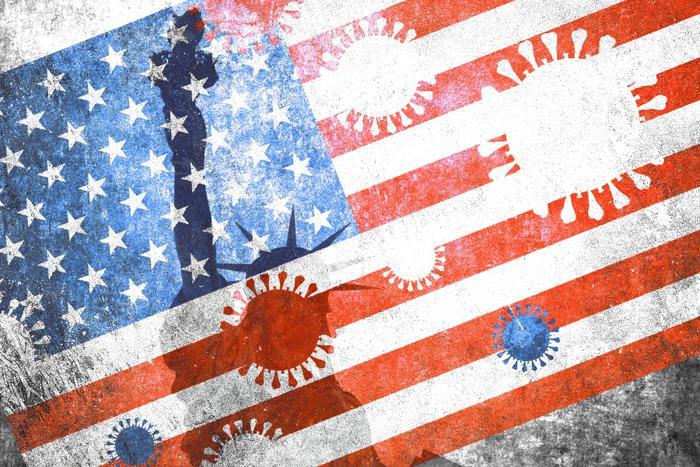 Coronavirus (COVID-19) tally as compiled by Johns Hopkins University. (Previous numbers in parentheses.)
Total U.S. confirmed cases: 13,943,627 (13,751,282)
Total U.S. deaths: 273,920 (271,064)
Total global cases: 64,723,945 (64,097,151)
Total global deaths: 1,497,093 (1,485,330)
Deaths, hospitalizations set records
The U.S. set all kinds of records on Wednesday, and not the good kind. Health officials recorded more than 2,800 coronavirus (COVID-19) deaths, the most the nation has suffered on a single day of the pandemic so far.
The total number of people hospitalized for treatment of the virus hit an all-time high of 100,226, the first time the total has exceeded 100,000. All across the country, hospital staff are struggling to treat the growing number of patients.
Health officials are concerned that conditions will only get worse. They say any new cases spread from Thanksgiving holiday gatherings will begin to be seen in the coming days.
More stimulus may be possible by the end of the month
Members of Congress on both sides of the aisle have taken flack recently for their inability to reach a compromise that would extend financial relief to individuals and businesses by the end of the year. Sometimes, applying heat gets results.
This week, lawmakers have worked behind the scenes to craft a measure both sides can agree on. House Speaker Nancy Pelosi (D-Calif.) and Senate Minority Leader Chuck Schumer (D-N.Y.) said this week that they would support a $900 billion measure. Today, Senate Majority Leader Mitch McConnell (R-Ky.) said he believed an agreement is within reach.
"Compromise is within reach," McConnell said in a speech on the Senate floor. "We know where we agree. We can do this." 
Unemployment claims were less than expected, but still high
The Labor Department reports that initial claims for unemployment benefits totaled 710,000 last week, less than the 780,00 Wall Street was expecting. But the high toll is still worrying economists as more states restrict businesses to counter the surge in coronavirus cases.
The total was a decrease of 75,000 from the previous week's revised level. The previous week's level was revised up by 9,000 from 778,000 to 787,000. 
The four-week moving average was 739,500, a decrease of 11,250 from the previous week's revised average. 
Millions of community health center patients qualify for early vaccinations
Researchers at George Washington University report that almost half of all patients served by community health centers (CHCs) qualify for phase one COVID-19 immunizations under priority guidelines established by the Centers for Disease Control and Prevention (CDC). 
The researchers found that among the 29.8 million people served by CHCs in 2019, an estimated 14.1 million adult health center patients -- who account for 47 percent of all patients served -- could be expected to qualify for phase one priority vaccination because of their advanced age or because underlying health conditions put them at higher risk. 
The researchers say those 14.1 million CHC patients will require 28.2 million vaccine doses in order to protect them from COVID-19.
Fewer flu cases reported
Because of COVID-19 mitigation efforts, the international flu season has been a shadow of its former self. In the southern hemisphere, where it's winter during our summer, the CDC said flu cases were minimal.
In the U.S. and Europe, a similar encouraging pattern is emerging, though it is still early in the flu season. The dramatic drop in flu cases has been attributed to social distancing, masks, school closures, remote learning, and other safeguards used to prevent COVID-19.
Still, health officials are warning against complacency. They say if you haven't yet gotten a flu shot, it's not too late. 
Around the nation
Florida: Florida has become the third state to pass a grim milestone, recording more than 1 million cases of the coronavirus. Texas and California are the other two states to reach that mark.

South Dakota: State health officials say the state will abide by new COVID-19 quarantine guidelines from the federal government, reducing the amount of time that many people will be required to self isolate. Officials also say they plan to step up testing across the state.

Oregon: The Oregon Health Agency has issued a list of 108 workplaces in the state where COVID-19 cases are classified as an "outbreak." The agency said there have been 61 deaths and 11,139 cases associated with workplace outbreaks in Oregon during the pandemic.