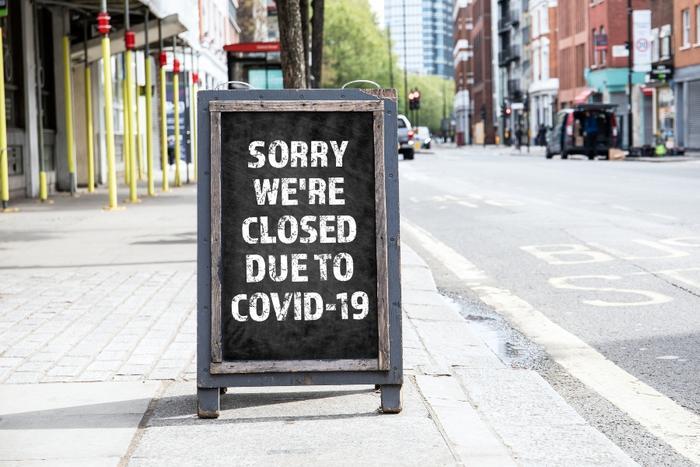 Coronavirus (COVID-19) tally as compiled by Johns Hopkins University. (Previous numbers in parentheses.)
Total U.S. confirmed cases: 1,070,032 (1,043,595)
Total U.S. deaths: 63,019 (61,187)
Total global cases: 3,276,373 (3,224,079)
Total global deaths: 233,998 (228,908)
Researchers say pandemic could last two years
Researchers at the University of Minnesota have produced models that suggest the coronavirus pandemic could last as long as two years. Their report compares the current outbreak to past flu pandemics, but the team notes that COVID-19 appears to spread more easily than influenza.
The coronavirus also has a longer incubation period than the flu, so the symptoms take longer to appear in infected people, allowing them to unintentionally spread the virus.
Their findings are published by the university's Center for Infectious Disease Research and Policy.
Head start on a vaccine
Companies working on vaccines are trying to accelerate the development of a drug to prevent COVID-19. Moderna has developed a vaccine that hasn't gone through the approval process yet, but the company's CEO, Stephane Bansel, says production of the vaccine could begin as early as July.
"Our team is ready to start dosing as soon as we get the green light," she told CNBC this morning.
The drug company is rushing to produce the vaccine -- called mRNA-1273 -- even though it has yet to clear a Phase 1 clinical trial. That study will determine whether it's safe for human consumption. Moderna says initial results from the ongoing trial look promising.
Pushback on California beach closings
As expected, California Gov. Gavin Newsom has ordered California's beaches closed beginning today, but not all elected officials are on board. The Huntington Beach and Dana Point city councils held emergency sessions last night where both threatened legal action to keep the beaches open.
The cities said it should be up to local authorities, not the state of California, to make decisions to close public facilities. Newsom said he acted after seeing large crowds gathering on beaches last weekend and not observing social distancing guidelines.
Drugmaker will spend as much as $1 billion this year on potential treatment
When Gilead Science reported first quarter earnings yesterday, it revealed that it had spent $50 million on research and development of the antiviral drug remdesivir, which is currently a leading candidate to treat the coronavirus. But the company says it may spend as much as $1 billion before the end of the year.
Assuming clinical trials show that remdesivir can effectively treat the virus and prevent most deaths, CEO Danial O'Day says the company will have a stiff challenge producing enough of it and at a low enough price for patients.
"We understand our responsibility both to patients and also to shareholders and we'll be balancing that," O'Day told CNBC today.
Lasting changes
An often-repeated cliche in recent weeks is "things may never be the same again." A study from IBM suggests there may be some truth to that.
IBM's Institute for Business Value (IBV) survey of U.S. consumers shows shifting personal behavior and preferences resulting from the COVID-19 pandemic. It quizzed 25,000 adults about their shopping, transportation, future attendance at events in large venues, and returning to work. The results show a majority expect to make significant changes in the way they go about their lives and work in the wake of the virus.
"The study provides further evidence that COVID-19 is permanently altering U.S. consumer behavior," said Jesus Mantas, senior managing partner, IBM Services. "There are long term implications of the new consumer behaviors for industries like retail, transportation, and travel among others. These organizations need to quickly adapt their business models to serve the new consumer behaviors in order to survive and thrive." 
Around the nation
New Jersey: State officials report that there have been 460 coronavirus deaths in the last 24 hours, marking the highest single day death toll in the state so far. Meanwhile, the state is reopening state and county parks and golf courses tomorrow. 

Michigan: Gov. Gretchen Whitmer has extended the state's coronavirus emergency declaration by executive order after the Republican-controlled legislature advanced a bill that would have effectively ended the lockdown. Armed protestors marched on the capital and demanded that the state reopen.

Illinois: Las Vegas may be reopening the strip, but the Illinois Gaming Board has ruled that the state's casinos and video gambling terminals will remain closed "until further notice'' to fight further spread of the coronavirus. The board said it would consult public health professionals and review conditions before video and casino gambling will be allowed to resume.